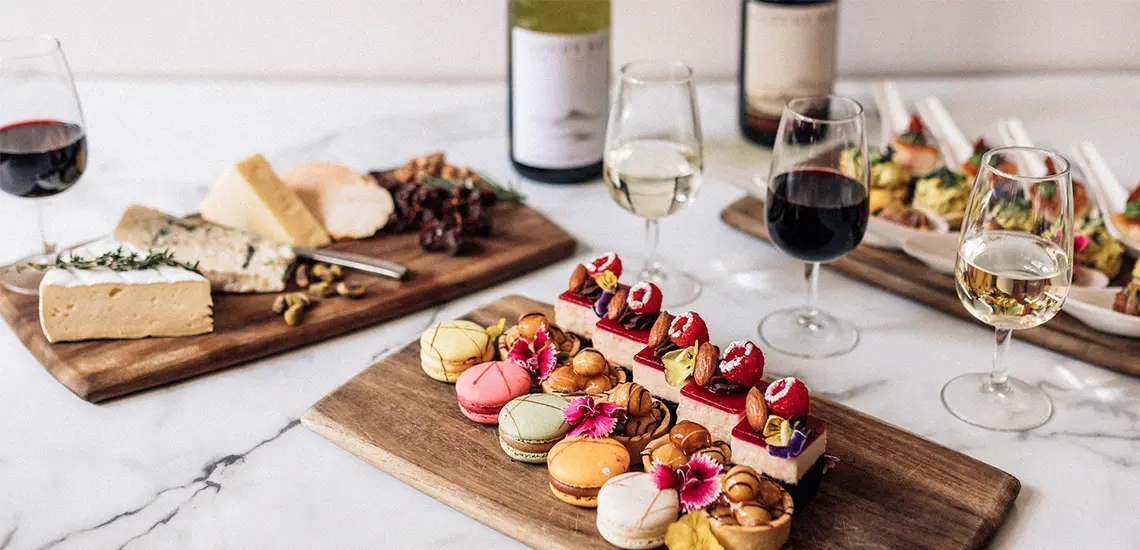 We've Found The Best Spots In Brisbane For Wine & Cheese!
Because it's 5 o'clock somewhere.
By Guest Styler | 21st February 2019

Wine and cheese are the power couple of the foodie-world, and we can't think of a better way to spend a Friday night, a Sunday lunch, or even a mid-week evening than consuming copious amounts of this dynamic duo! So we've found a bunch of the best places for you to do exactly that, any time of the week: Here are the best wine & cheese spots in Brisbane for 2019.

The Cheese Pleaser is the sanctuary for wine and cheese lovers, right in the city. With a selection of cheeses, wines, a charcuterie array and a small, seasonal menu prepared daily by the in-house chef, you're bound to be pleased by the magical food on offer!

https://www.instagram.com/p/BktRIIXF_o3/

With its relaxed-yet-stylish setting and aesthetics, Cru Bar & Cellar is the perfect place to indulge in your wine and cheese cravings. And while the share platter menu has a whole range of options to devour, the winner at this venue will always be the cheese selection. They're paired with dried figs, fresh grapes, quince paste and crisp breads, so you really can't go wrong no matter what cheese you choose!

Plant-based foodies rejoice! Thanks to Greenhouse Canteen & Bar, you now don't need to be a dairy-consumer to revel in a cheese board. With a totally vegan grazing board on offer filled with house made dips, cheeses, and seasonal fruits, you'll be transported to a plant-based oasis!

Bar Pacino is the restaurant on the river that is hosting far more than just magnificent views. There are three choices of cheese board share platters on their dining menu, and, for larger groups, there are group platters that can be made for up to 10 people! Looks like we know where we're heading for after-office drinks…

Nestled in Newstead sits Salt Meats Cheese, the restaurant that makes all our cheesy-dreams come true. Whether you're after an antipasto board that pairs local cheeses with house-made jams, or a spread of salami, olives and pickles, you definitely won't be leaving here hungry!

https://www.instagram.com/p/Br9ri5dlKY-/

This all-day restaurant offers their Fromage Signature Cheese Board from lunch onwards, with choices of two, three, or five cheese selections. So grab your gang and pick your platter size – it all depends on how many of your friends have agreed that a cheese-food-coma is the perfect weekend plan!

Liked this? You'll love these! 1. New Bars & Restaurants to Check Out This Month (Plus What's Opening Soon!) 2. Meet the New Night Market Coming to Brisbane This Month 3. Our Favourite Italian Eatery is Now Serving Up Delightful Pink Gin Cocktails!