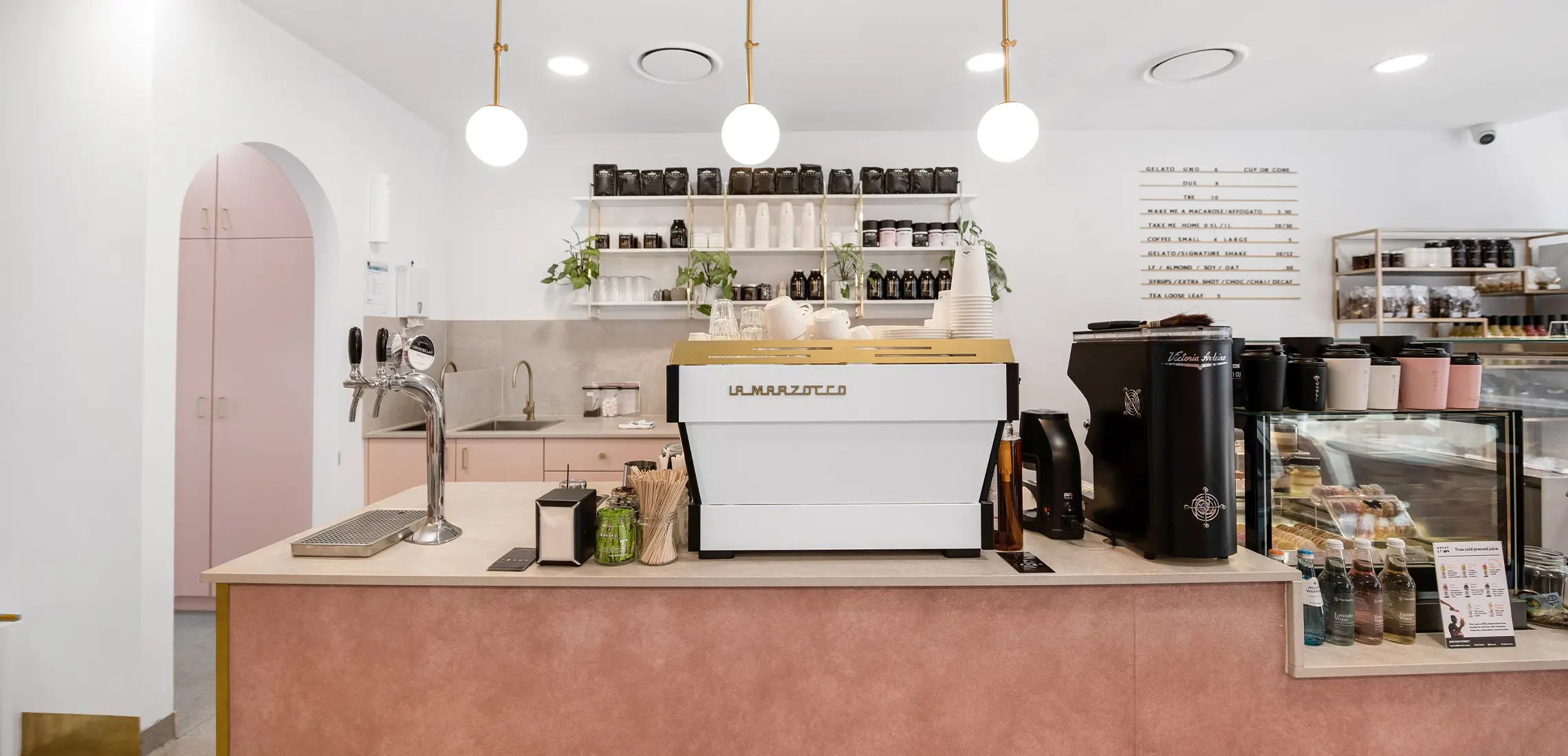 A Chic New Artisanal Gelateria With A Signature Rosewater Scoop Is Coming To The Riverside
Sweet dreams
By Dinushka Gunasekara | 12th April 2023

I scream, you scream, we all scream for Portside Wharf's new gelateria!

Rosé Gelateria is the chic new gelato store coming to Hamilton's riverfront dining and entertainment precinct, serving as a dessert haven for locals upon its anticipated opening this June. Beloved by sweet tooths for their artisanal gelatos and boutique fit-out, Rosé Gelateria will boast 20 signature flavours on the daily – with a range of vegan and dairy-free options – and four delicious, limited-edition flavours that will rotate monthly. They also offer pet-friendly scoops for your furry friends to lick up! 

From their signature creamy rosewater gelato topped with rose petals to their popular Biscoff gelato made with real biscuit spread and caramel infusions, each flavour has been honed as they do in Florence and is complemented by their fresh artisan goods and drinks, including macarons, cookies, dessert jars, and a specialty coffee blend from local provider Paradox Coffee Roaster with notes of black cherry and plum. 

As the third location from husband-and-wife team Bronson Tucker and Diana Prinz, this Rosé Gelateria will be the duo's first Brisbane spot, after launching their first two stores in Sanctuary Cove and Main Beach. Following in the steps of their sibling venues, the space will be one to behold, with the renowned Lowry Group (who were also behind Superfly) appointed to bring their elegant vision to life in rose-toned French-washed walls and crisp white furnishings with gold accents.

View this post on Instagram

The addition of Rosé Gelateria is one of many new faces putting Portside Wharf on the map, with Michael Tassis' sophisticated seafood restaurant Fosh also set to join the precinct soon. Drool-worthy tastes and good vibes on the riverfront? How Brisbane! 

Rosé Gelateria is set to open at Portside Wharf this June.