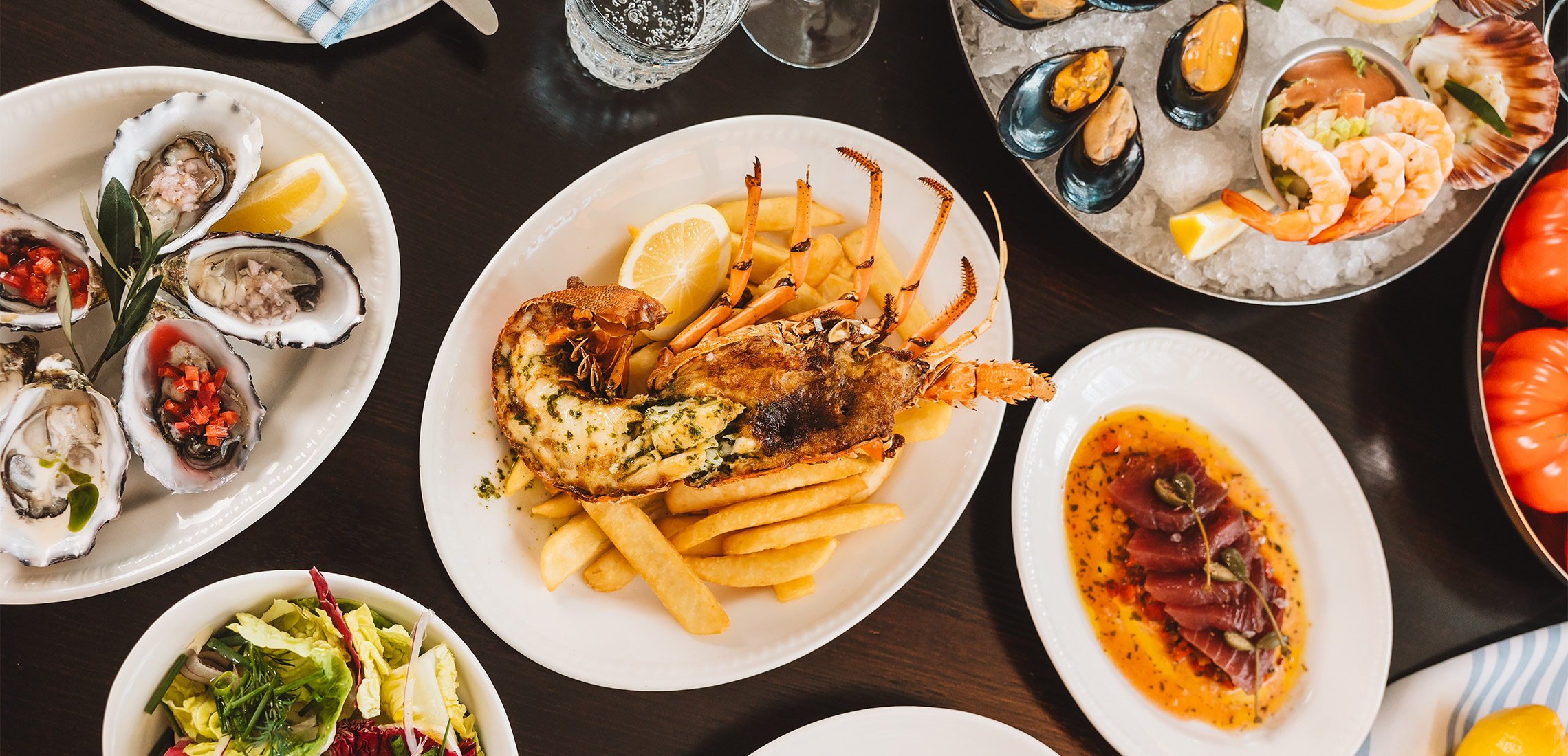 This Riverside Hamptons-Inspired Restaurant Is BNE's Latest Seafood Haven
Catch of the day
By Penelope Pelecas | 20th September 2023

What do you get when you put a fish restaurant in a posh setting? Introducing Fosh Portside, the riverside restaurant and bar set to bring a new wave of seafood and sophistication to the Brisbane dining scene.

Taking prime location right on the edge of the Brisbane River, the Hamptons-inspired restaurant with sustainable and fresh seafood at the fore, is led by second generation restaurateur, Michael Tassis, who is also behind Opa Bar + Mezze, Massimo Restaurant & Bar, and Yamas Greek + Drink. The eatery dishes up everything from caviar bumps to fish finger sandwiches (crumbed fish, tartare sauce, and chives served on a fresh loaf of bread – say no more).

Michael, who grew up working in his father's restaurant, George's Paragon Seafood Restaurant in Sanctuary Cove, has always had a strong appreciation for exceptional seafood, so bringing Fosh to Portside Wharf was a no-brainer. However, it's his commitment to fresh and unique Australian produce that puts this restaurant in a school of its own.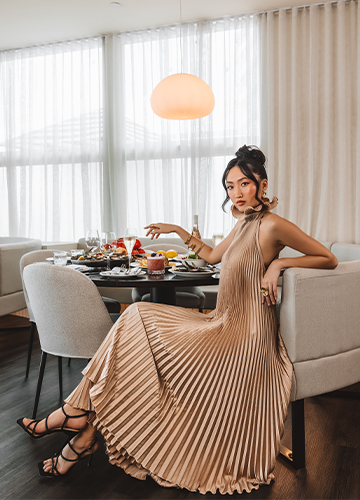 Whether you're in the mood for a swanky banquet or prefer to pick and choose from their a la carte menu, there's something to entice every seafood lover here. Tuck into menu items like tuna crudo doused in ezme dressing and caper berries, freshly shucked oysters, and pan-seared snapper, or take a peek inside their live fish tank and choose between southern rock lobster roasted in kombu butter or Queensland mud crabs baked in lemon caper butter. The Fosh team, with Head Chef Vikash Gurung at the helm, have also been experimenting with dry ageing – a Japanese technique that creates a more tender and flavourful taste to the produce. There's also plenty of delicious non-seafood options such as spiced lamb ribs drizzled in chermoula and honey, smoked eggplant plated up with almond skordalia (a thick and creamy garlicky purée), fried shallots and herbs, as well as black onyx rib fillet, plus an extensive cocktail and wine to list choose from.
If you're a fan of Michael's other superb restaurants, then you're going to love this fit-out. Fosh is like stepping into a property in the Hamptons, but dare we say it, even better. The light and airy space includes a generously-sized indoor area, an open kitchen plan, and elegant bar that opens out to an alfresco area lined with beautiful olive trees – and as you can imagine, the sweeping views over the Brisbane River are just unbelievable come late afternoon. Not to mention, the refined space also features stunning archways, floor-to-ceiling curtains, and one-of-a-kind artwork (the tinned sardine's piece is phenomenal!).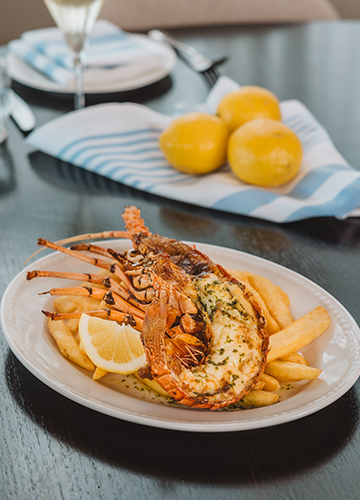 For those seeking a more relaxed dining experience, though one that still heralds the same sustainability and 'fresh off the trawler' produce, Fosh also features FoshTails, a casual fish and chippery serving up all the classics (aka seafood platters, burgers, and potato scallops) with some new, elevated favourites like their coconut crumbed snapper. The space is fitted out with picnic tables and umbrellas, making it the perfect laid-back setting for a family lunch or an afternoon summer soirée (plus, it's also pet-friendly!).
For those who are partial to a party, the Fosh team also offer a variety of fun-filled event packages for you to choose from. Whether your event is seated or cocktail-style, Fosh's expansive riverside location makes it the perfect venue for your next gathering.
There's no surpassing a restaurant that offers fresh and sustainable fare, service designed to exceed expectations, and a front row vista to our beautiful River City. For those in the know, we guarantee that Fosh Portside is the next big thing in riverfront dining for Brisbane.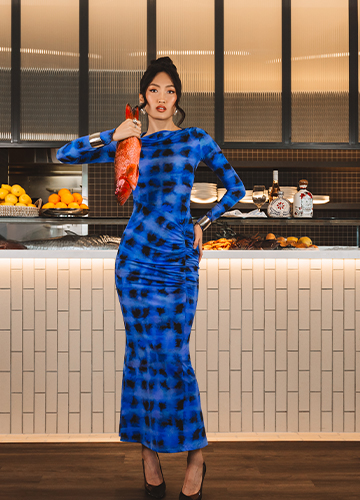 Fosh is now open at Portside Wharf. Book here.