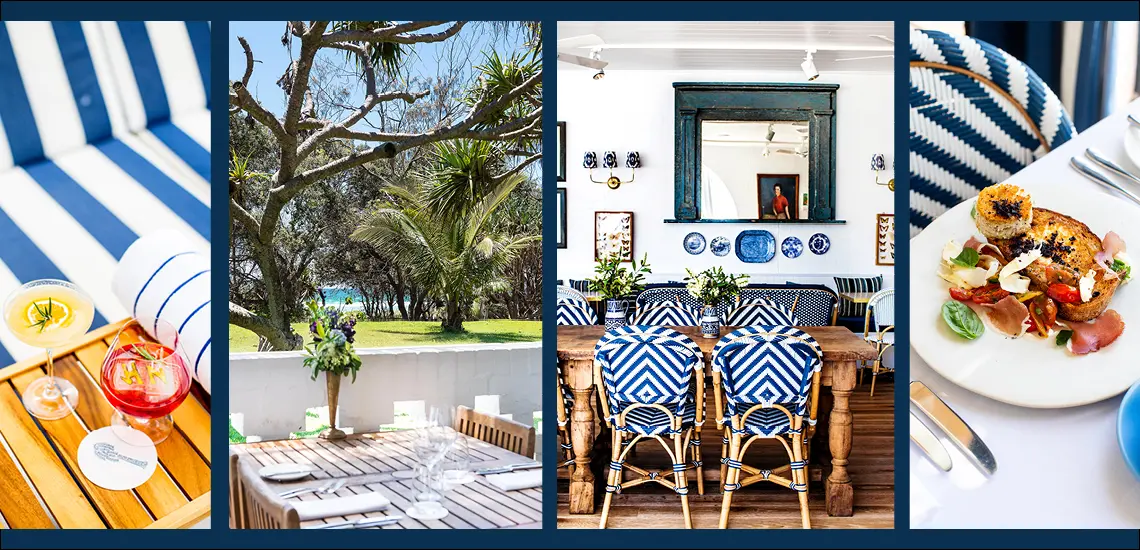 The Poolside Paradise Filled With Seafood, Coastal Sea Breeze And Tropical Palm Trees
A poolside paradise.
By Guest Styler | 28th March 2019

Upon entering Paper Daisy through the gorgeous brick archways, you can't help but feel a sense of familiarity. The exquisite restaurant was intricately designed by Brisbane's own Anna Spiro, and it's easy to see her quirky and eclectic touch wherever you look throughout the venue.

It was a 29 degree day at Cabarita Beach, and the sun was beaming down as I pulled up to Halcyon House, the home of Paper Daisy. After a tour of some beautiful Halcyon suites and a quick peek into Halcyon Spa, I was seated at an alfresco table in, arguably, the best spot in the house. With the ocean in front of me, the pool to my left, and the bar to my right, it was only practical to order a cocktail. I decided on Money Penny's Martini, a delicious mix of goji infused Grey Goose, lychee liquor, lime, and pomegranate, served in a glass coated in strawberry dust. Sweet and fruity and undeniably thirst quenching, it was the perfect start to lunch on a warm day.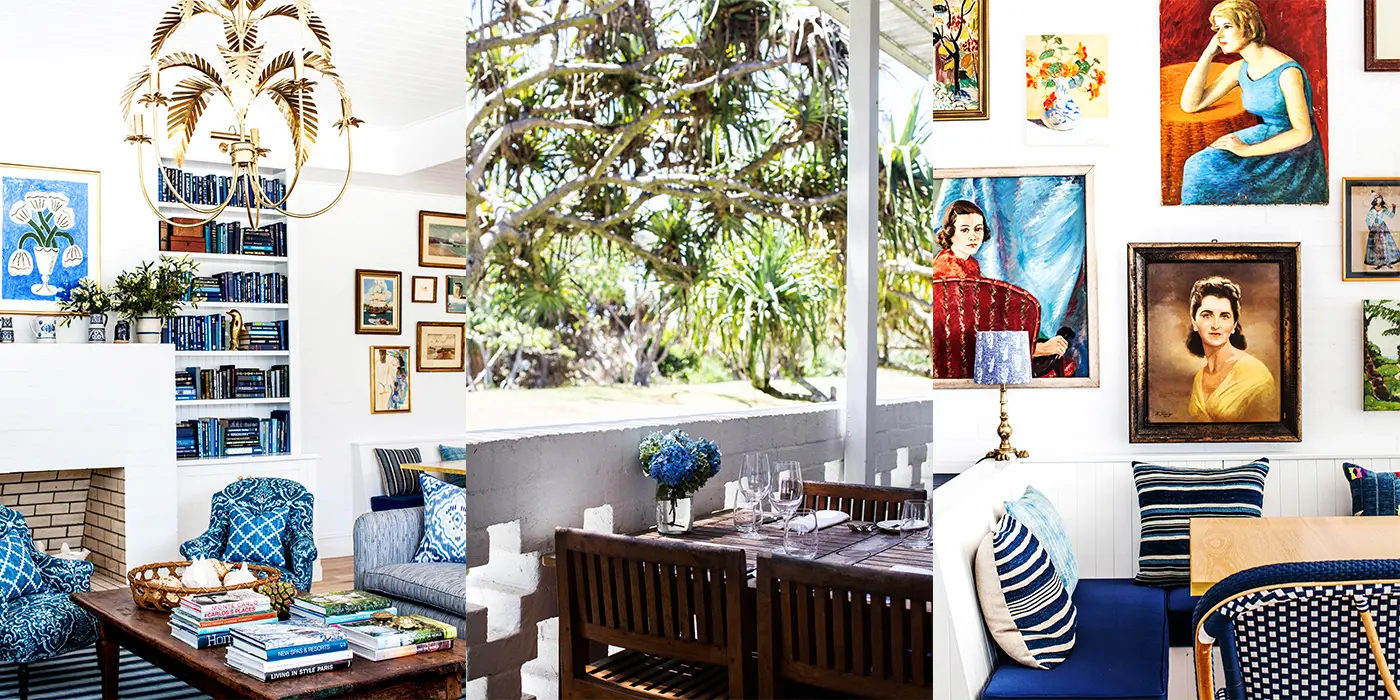 For entrée, I was recommended the green rice crumbed prawns with chilli and ginger pickle salad, and it didn't disappoint. Full of citrus with just the right amount of tang, I was served three of the biggest prawns I've ever seen in my life, resting on a bed of carrot tendrils, fresh coriander, and cucumber ribbons. Crispy prawns and zesty dressing made for the perfect combination, settling my hungry stomach before moving on to the dish of the day.
For main, I was treated to a much-loved favourite from the dinner menu, the paperbark roasted fish with sugarloaf, potato, and kelp. Just as the name suggests, a juicy piece of freshly caught fish is served on paperbark, exuding a smoky, full flavour and paired with crispy shallots, fresh herbs, and just the right amount of spice. The fish was also served with two recommended chef sides of the day; zucchini and chives, and mesclun salad, making it a hearty dish that left me with no room for one bite more.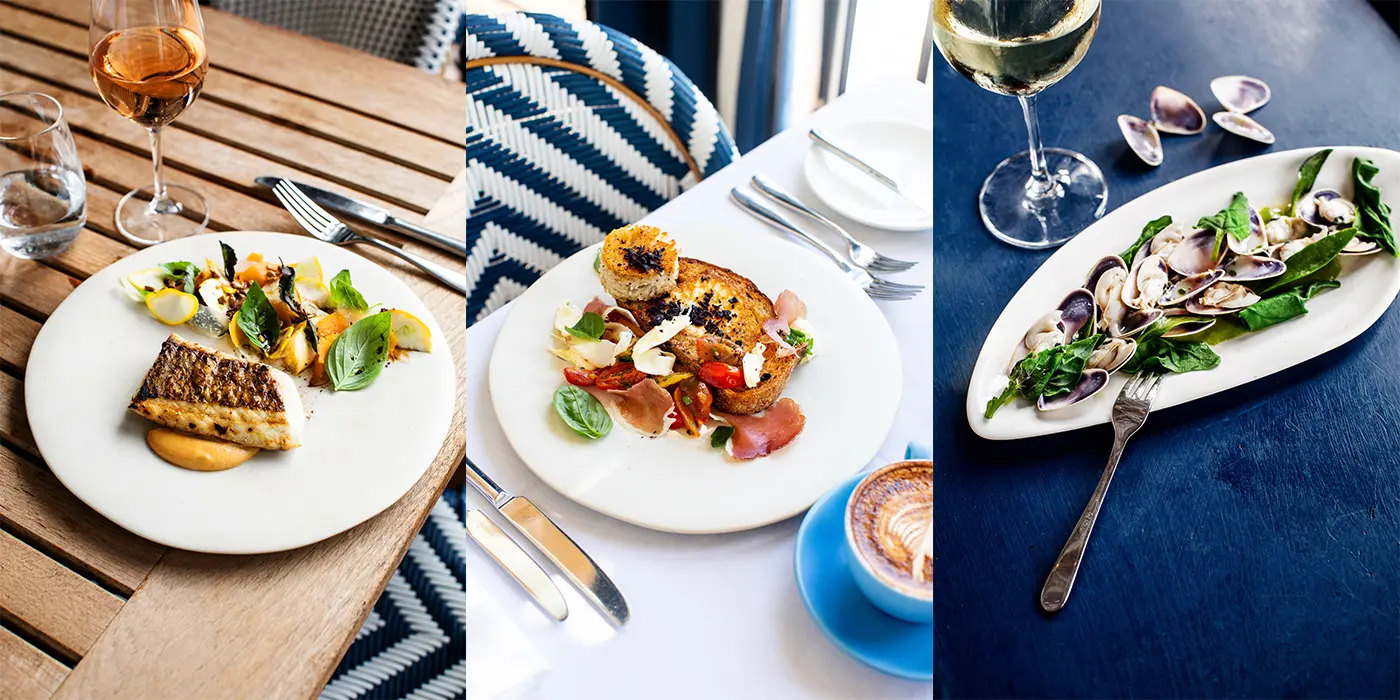 Boasting Two Hats and recently named Best Hotel Breakfast in Gourmet Traveller, à la carte dining is what they do best, and with Jason Barratt recently announced as their new Executive Chef, we're only expecting bigger and better things from here. Taking over from Ben Devlin who's been at the helm of Paper Daisy since it opened in 2015, Jason is hoping to continue the impeccable quality diners know and love, and to take the heavy influence from what is grown in the northern rivers of the region. We've also heard there are talks of a new menu in the works, and can't wait to see what Jason has in store for this gorgeous restaurant.
Liked this? You'll love these! 1. Love Minimalism With A Side Of Macramé? Dash To This New Café 2. 8 Brisbane Bars With A View That Are Seriously Insta-Worthy 3. Ditch The Brain Fog & Keep Your Gut Healthy With These Foods