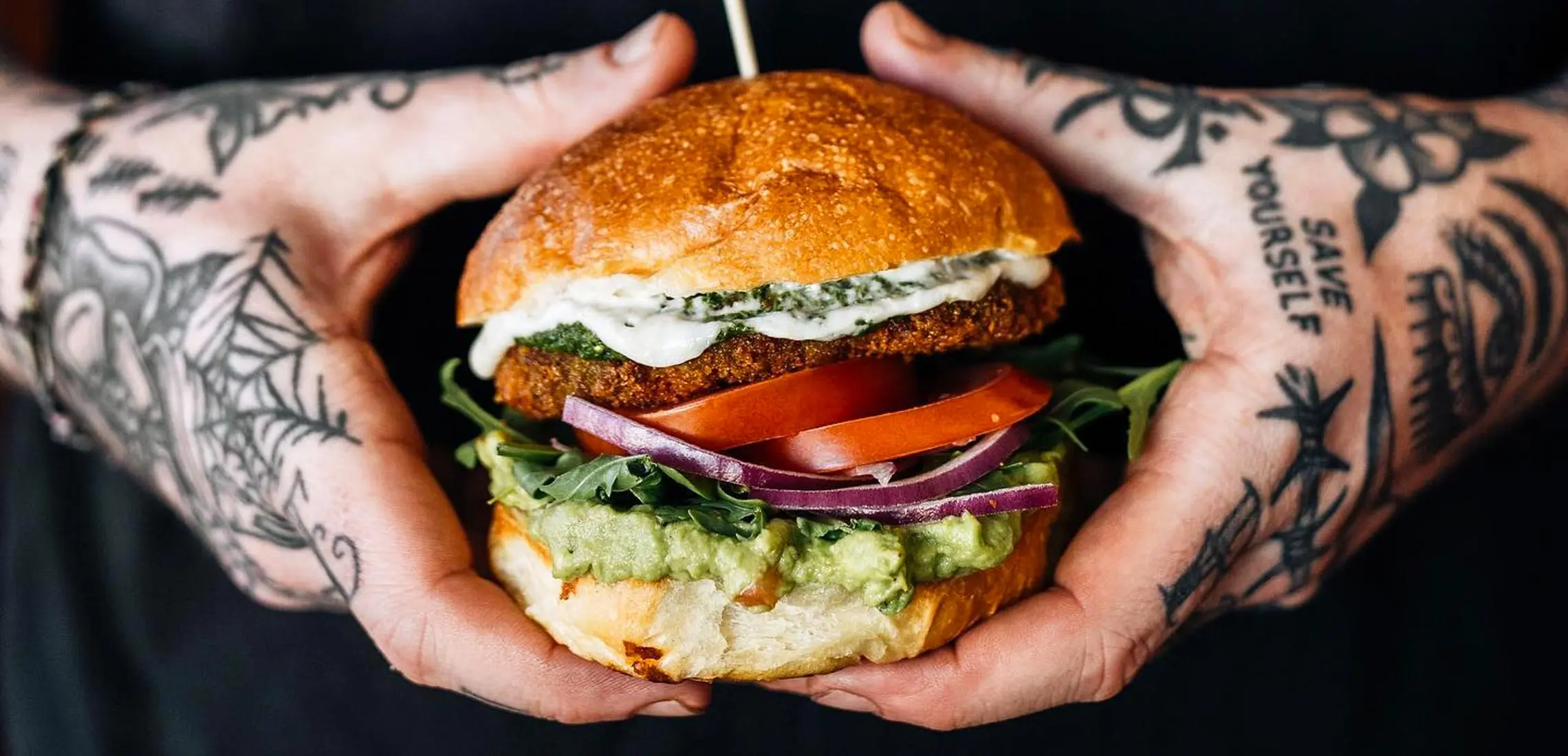 A Vegan Guide To Dining In BNE
Moo-free is the best type of free
By Jess Cuskelly | 20th August 2020

ICYMI, veganism is having a moment. In fact, the meat-free way of life has boomed over the last few years, with plant-based diets becoming increasingly popular amongst foodies all around the world (cue The Game Changers doco).

Forget the days when a meat and dairy-free lifestyle meant missing out on restaurant dining – nowadays, there's no shortage of restaurants and cafés that cater to vegans and non-vegans alike! We've rounded up the best vegan eateries in Brisbane and surrounds, so that you can have your (vegan) cake and eat it too!
Detour | Woolloongabba
Your dining disputes are over, thanks to Detour. The Woolloongabba restaurant was founded in 2017 with the aim of providing inclusive dining options for all, and today it's one of Brisbane's premier spots for shared meals between vegans and non-vegans. With seperate omnivore and herbivore menus, Detour is a little bit fancy and a whole lot filling. Don't believe us? Try the Hawaiian curry with sweet potatoes, coconut and lychees to see what all of the fuss is about.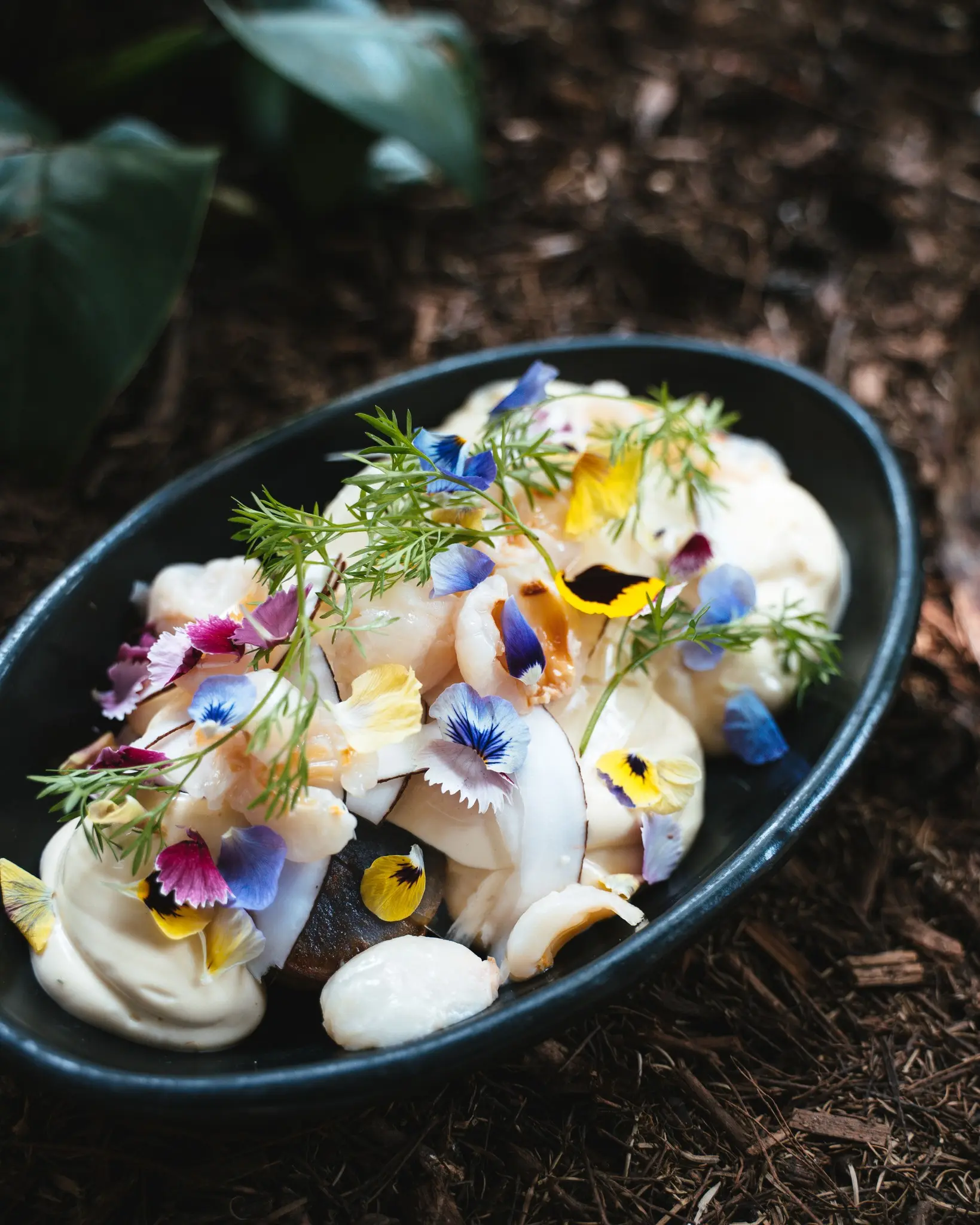 Grassfed | South Brisbane
Good things come in small packages, and that goes for the mini-menu at Grassfed! Offering just six burgers, five sides and ice-cream, this South Brisbane joint might have a small menu, but it's sure to pack a big punch! The 100% vegan eatery uses sustainably grown, local ingredients to create its meals, and is famous for its BFC – a  burger with a "scarily meaty" texture. Head to Grassfed for a relaxed, finger-lickin' plant-based dining experience!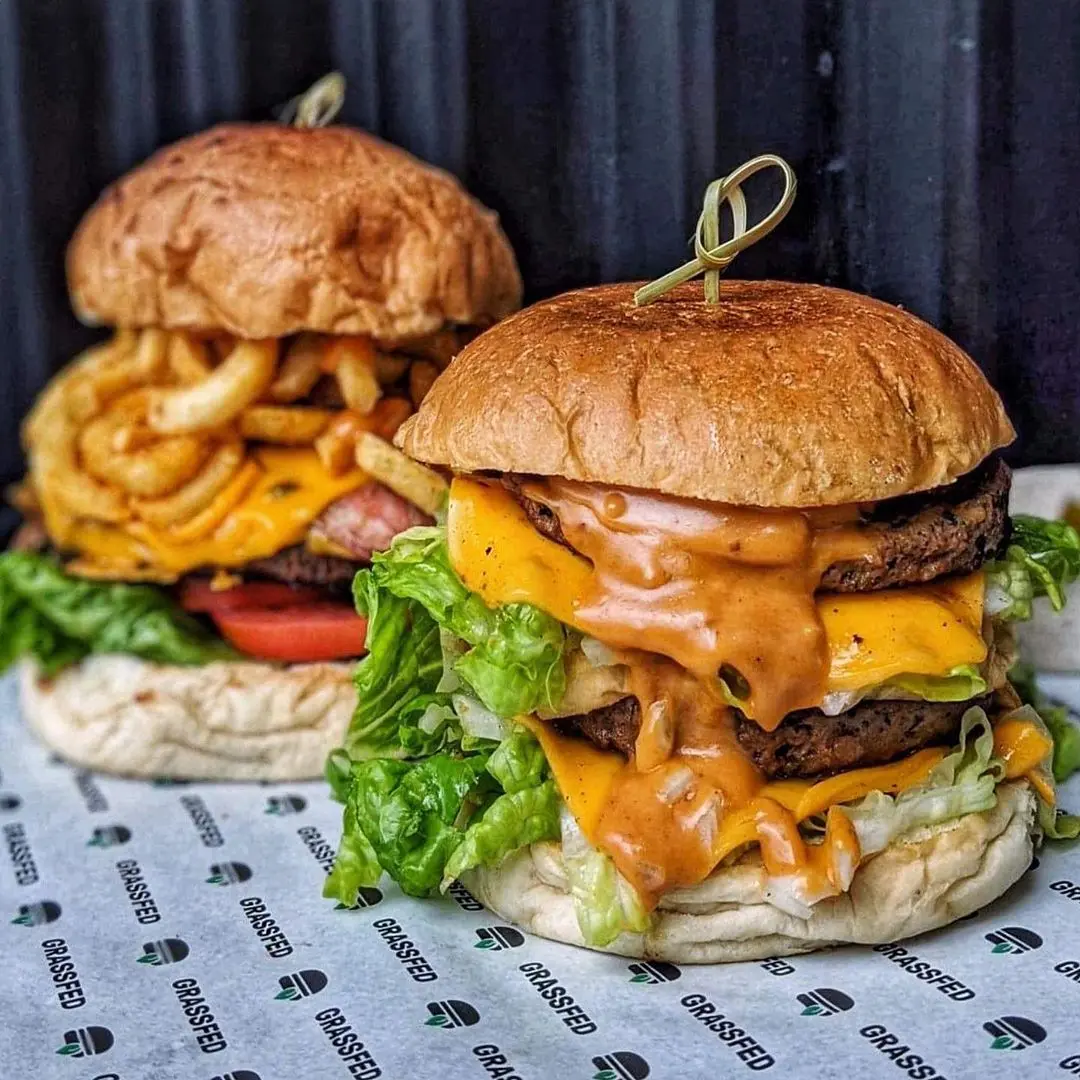 Grown | West End
Who doesn't love locally sourced, plant-based dining? Located in the foodie hub of West End, Grown is your one-stop shop for delicous meals that are good for you and good for the earth. Using fresh and seasonal produce sourced from farmers no more than 400 kilometres from Brisbane, this eatery is on the front foot of feel-good, do-good dining. With a range of dinner and brunch options available, Grown is the go-to spot for unmissable, vegan dining.
Vegans rejoice, Fortitude Valley has its very own vegan, fast-food joint! Pefectly located to satisfy all of your late night cravings, Lord of the Fries was much anticipated when it landed in Brisbane in 2019, and has since blown up as the go-to spot for plant-based burgers, fries and nuggets. Forget everything you know about fast food, and head to Lord of the Fries to enjoy vegan eats unlike any you've ever had before.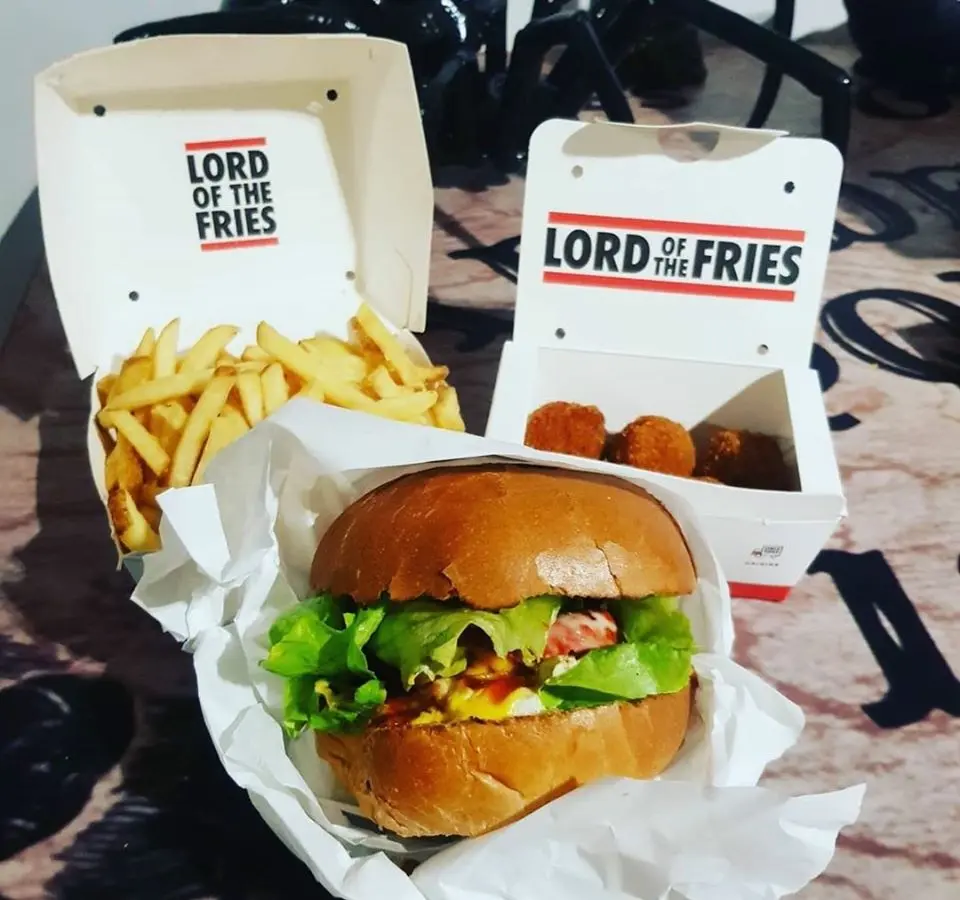 The name says it all, right? Owned and operated by Johnny and Michael Tabet – the same masterminds behind Charlie's Raw Squeeze – MooFree Burgers is a 100% vegan burger joint situated in Brisbane's North Lakes. The vegan menu combines traditional options – cheeseburger and chicken-licken burgers – with new & innovative items. And the best part? Sharing doors with Charlie's Raw Squeeze, customers only have to walk next door to get their sweet fix!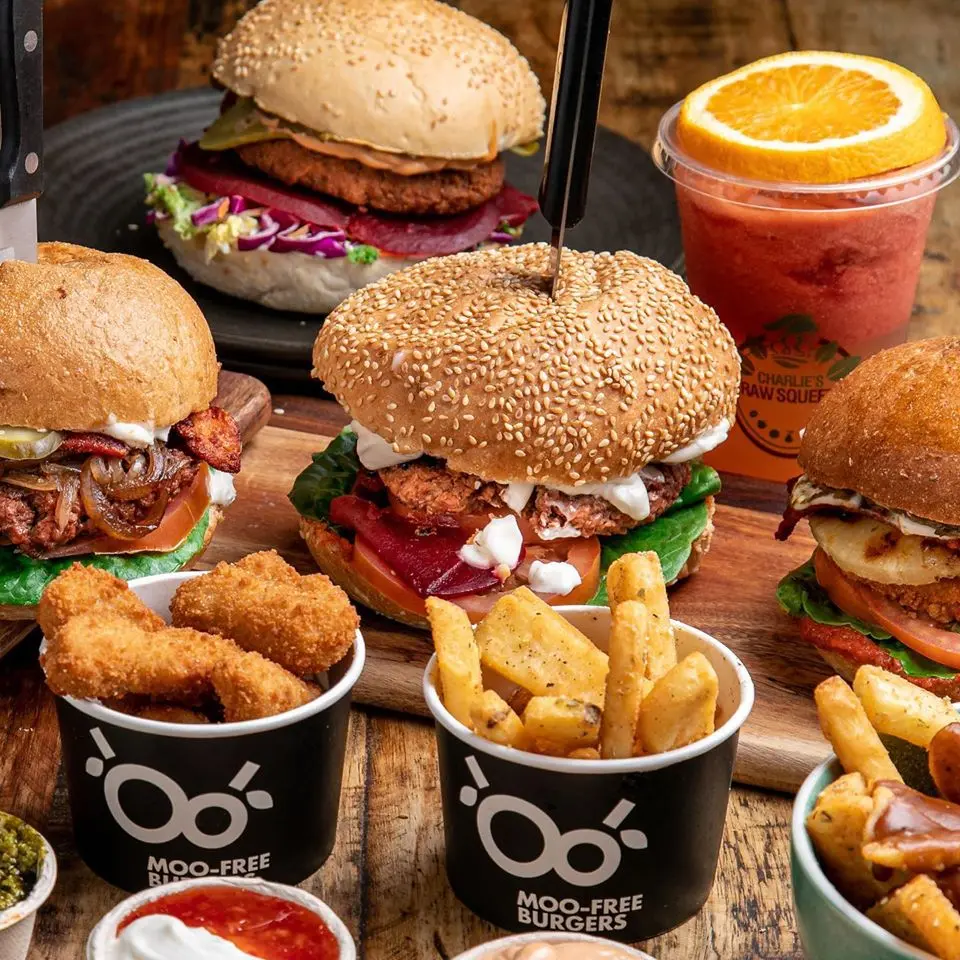 Whether you're vegan or not, Netherworld is a go-to for good vibes, great food, and…arcade games! Situated as a classic corner pub, Netherworld is unique to say the least! With 15 pinball machines, 25 arcade games, classic consoles and more, it's their menu that attracts a crowd. Rather than going down the usual route of having a secondary, vegan menu, these guys offer up all vegan-friendly meals where you can add meat if you so desire, switching up the norm! Plus, with a big range of beers, ciders and elixers, you're bound to have a good time.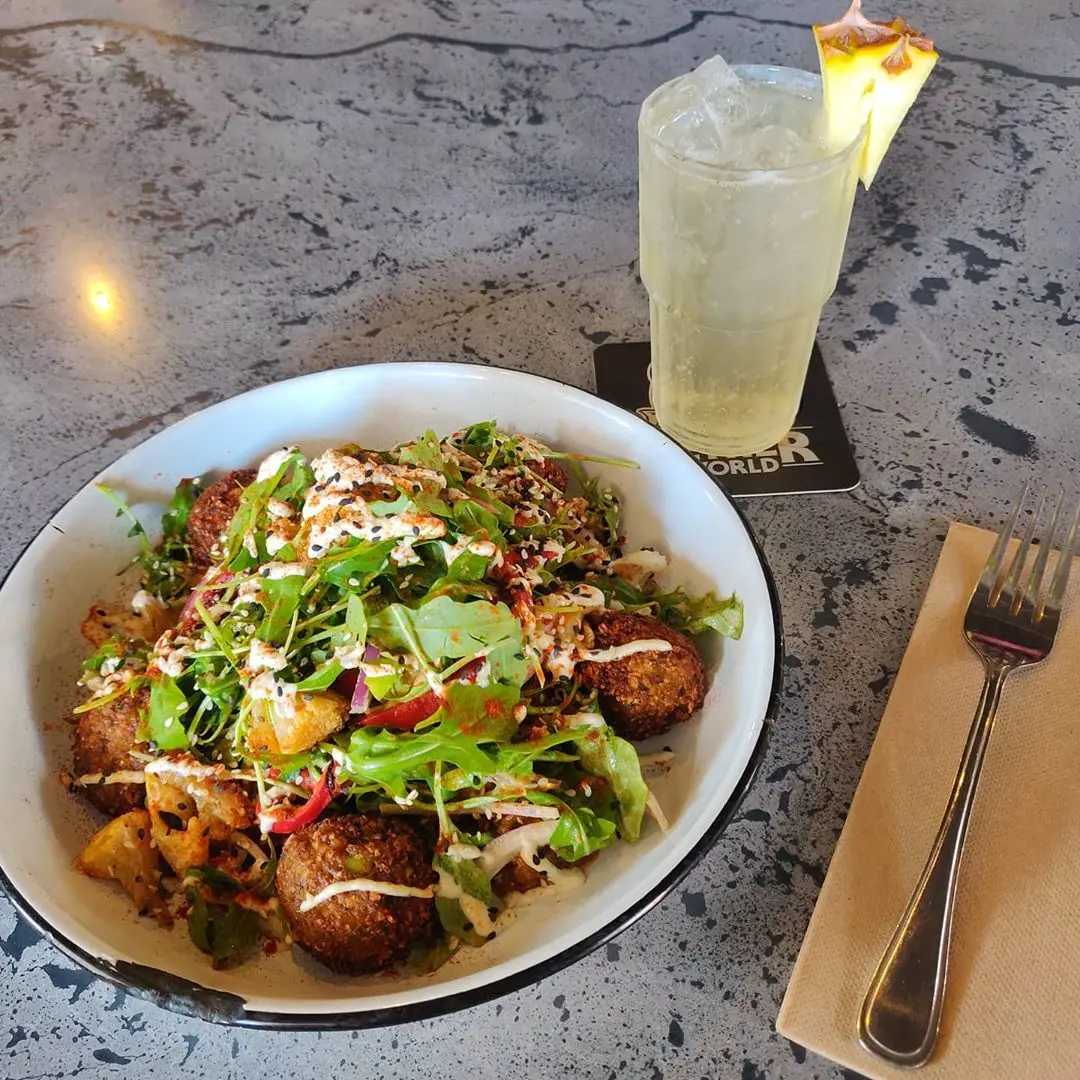 If you're looking for a meal to satisfy your tastebuds and your soul, look no further than Paddington's Yavanna. Touted as a 100% plant-based business, this café is all about feeling good from the inside out, with innovative meat alternatives that look and taste better than the real thing. If the mention of chicken, duck and beef on the menu is confusing, don't worry – they're not actually referring to meat, but plant-based replacements. Put your tastebuds to the test with the Farmhouse Favourite, which features crumbed 'chicken' schitzel on a bed of creamy mash and garlic greens, topped with none other but juicy gravy goodness.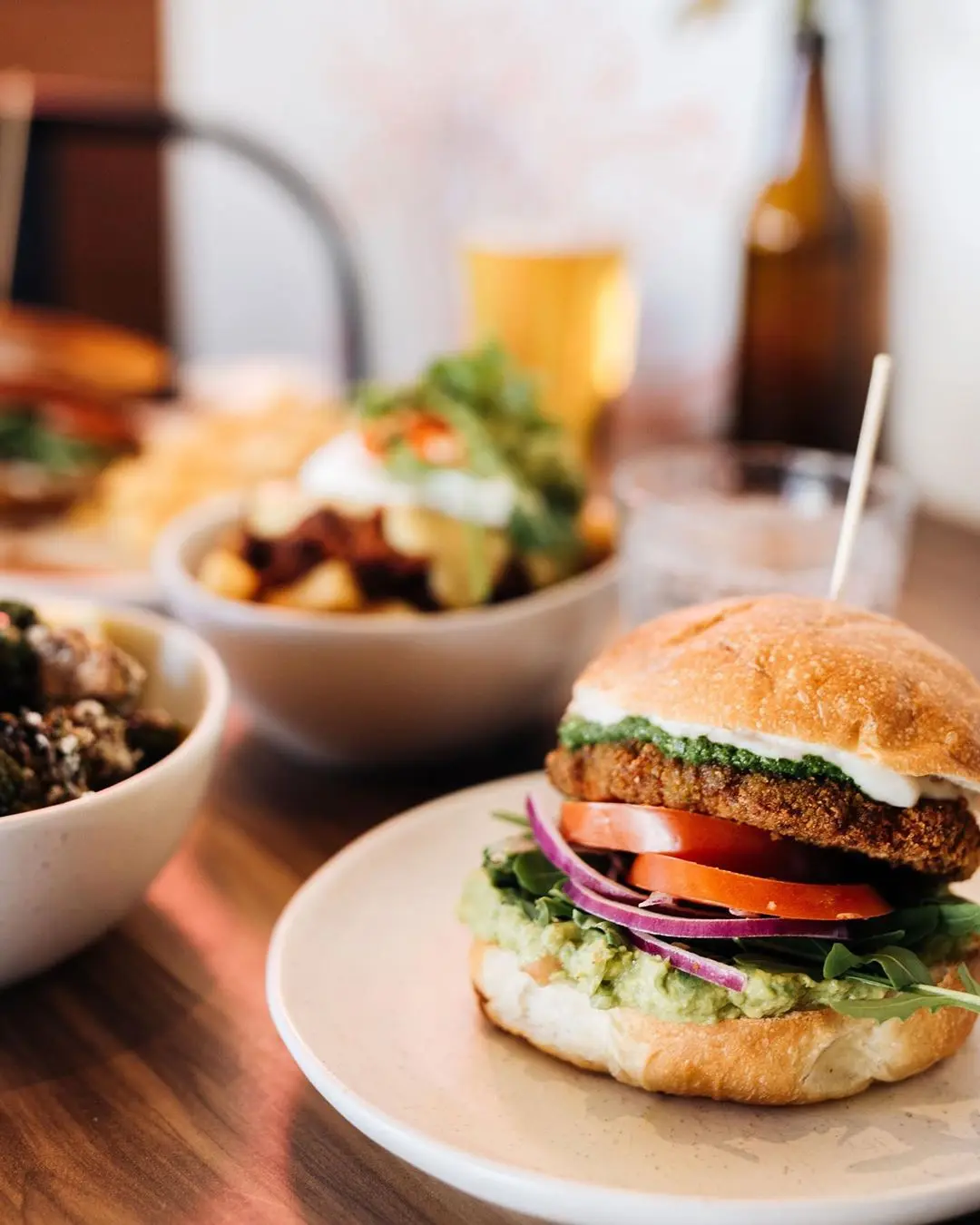 Nestled in the heart of West End, this tapas bar is ideally located for after-work drinks, accompanied by delicious, vegan eats. Treat yourself to the You Came Again Cheese Platter, which boasts vegan cashew cheese, coconut labneh, olive tapenade, seasonal fruit, walnuts and Turkish bread, or be brave and try the vegan 'meetballs,' accompanied by garlic chips. Sweet-toothed vegans don't have to miss out, with brownies and meringues also on the menu for dessert – yum!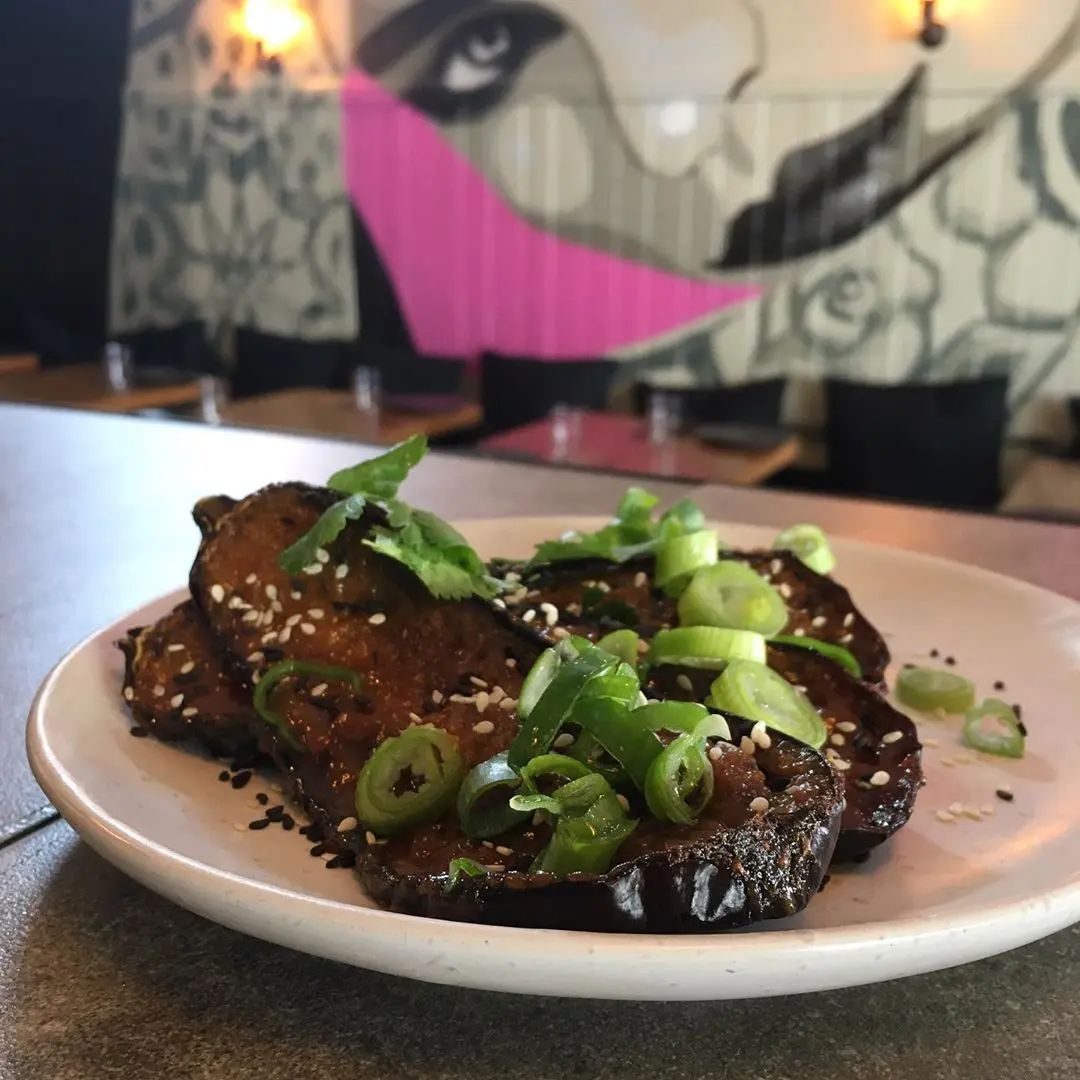 If you ceebs going out…
The couch is calling and so is Netflix, but what's for lunch / dinner? Upton's Naturals plant-based meals are the perfect nutritional simplicity for a night in. A vegan take on everyone's favourite comfort food, Upton's Naturals Ch'eesy Mac features macaroni noodles, a prepared pouch of nut-free, yeast-based cheese (move over dairy!) with complementary smoky bacon seitan in the Bacon Mac alternative. Hungry yet? Ready to enjoy after a quick pan fry or a minute in the microwave, Upton's Naturals Ch'eesy Mac is low in sugar, free of cholesterol, GMOs and artificial flavours. Yep, it definitely passes our delicious check!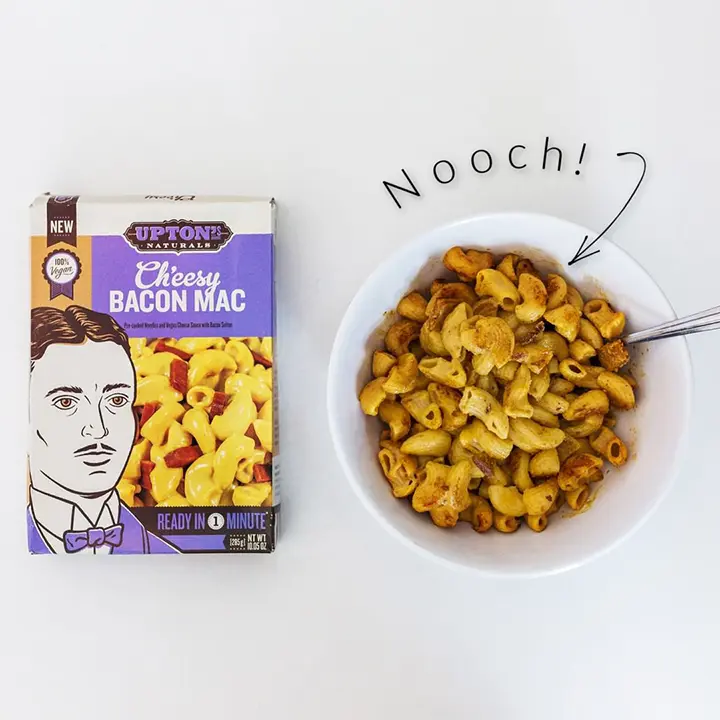 If you're one for experimenting in the kitchen then Upton's Natural Jackfruit may just be your new food forte. With five flavours to choose from, Jackfruit is best accompanied by salads, rice or tacos. But why not put your MasterChef skills to the test with Upton's Bar-B-Que Jackfruit-stuffed Roasted Acorn Squash recipe? Now that's gram worthy!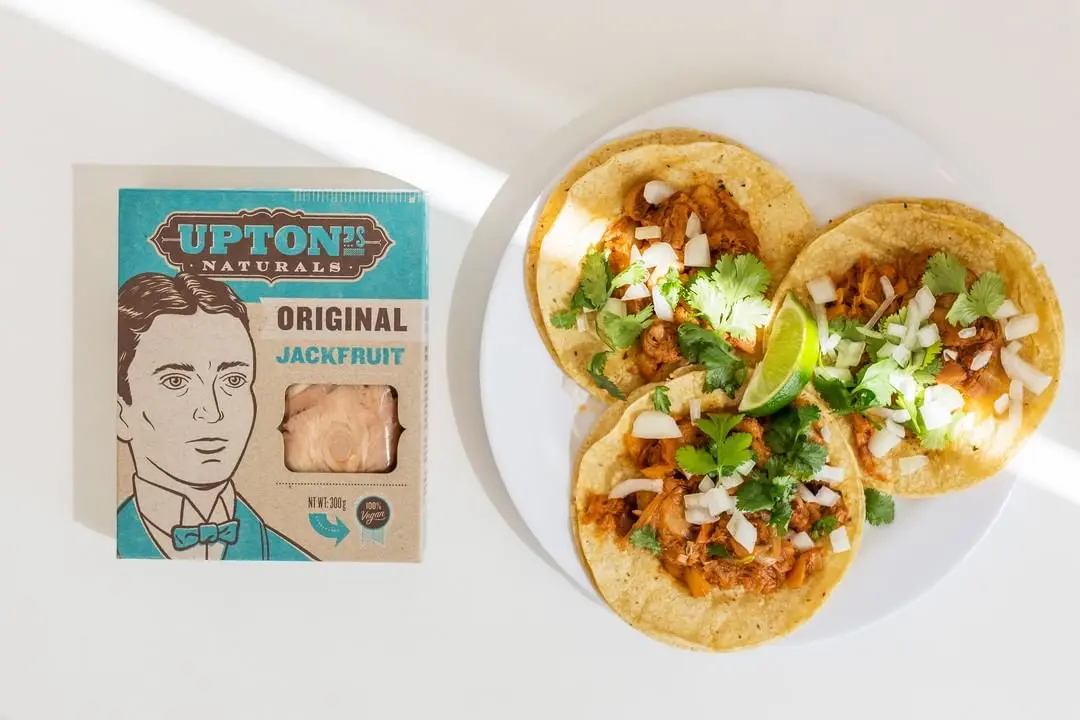 Netflix, pj's and ready-to-eat vegan food – it's a date!