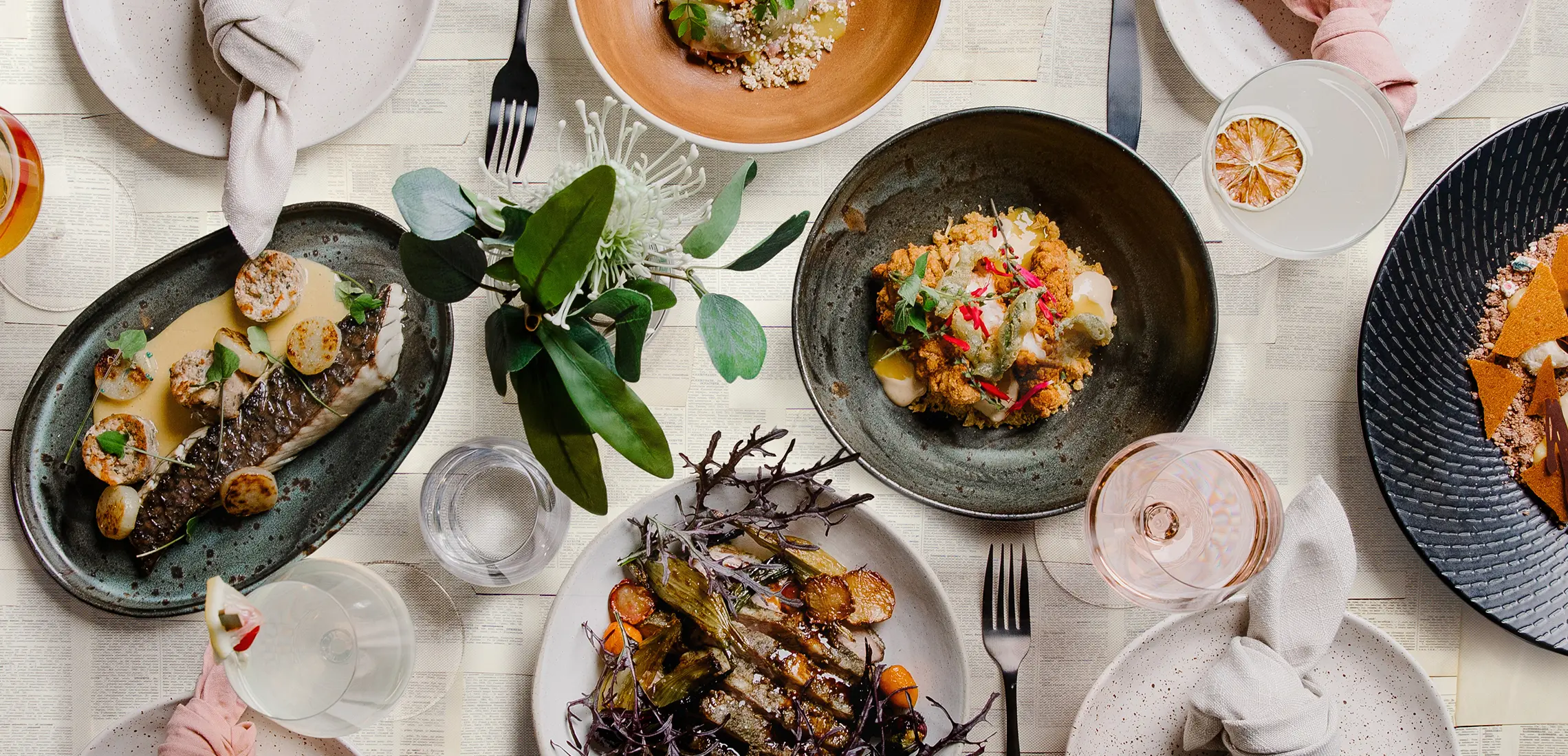 Howard Smith Wharves Scores a New Boundary-Pushing Restaurant
What a game-changer!
By Dinushka Gunasekara | 10th August 2022

It's been a hot minute since the beloved Howard Smith Wharves welcomed a new restaurant to its ranks, but its latest addition is bringing in the goods and then some.

Mews is set to heat up the precinct with a playful culinary experience, served amongst a living street art gallery. Located inside Crystalbrook Vincent in a swirl of laneway art and custom pieces, the hyper-local restaurant will transport you to the energetic streets of New York City right here in Brissy.

If you ever wondered what makes Brisbane cuisine, you'll find your answer across Mews' ever changing menu that reflects seasonality and local availability. With current highlights including Macquarie wagyu intercostal croquettes, roasted karbullah lamb, and fried Moreton Bay bug served with Everton Park honey jus, 80% of produce is sourced from within three hours of Mews. 

Behind the bar, guests can sip on an extensive wine list showcasing the diversity of Australia's wine varietals in a mix of up-and-coming producers, as well as the country's most iconic drops. As for the cocktails, the small but mighty offering consists of classics and signature takes inspired by the vibrant precinct.

Of course, as a resident of Crystalbrook Vincent, Mews has a lot to live up to in terms of design and concept, but local street artists have risen to the occasion to create a unique space. It also embraces the Crystalbrook Collection's dedication to responsible luxury, taking cues from sibling restaurants to feature 'Climate Calories' on the menu – a creative labelling system telling you the environmental impact of your dish. Now that's what we call good for the palate and for the planet!

Mews is now open at Crystalbrook Vincent, Howard Smith Wharves.