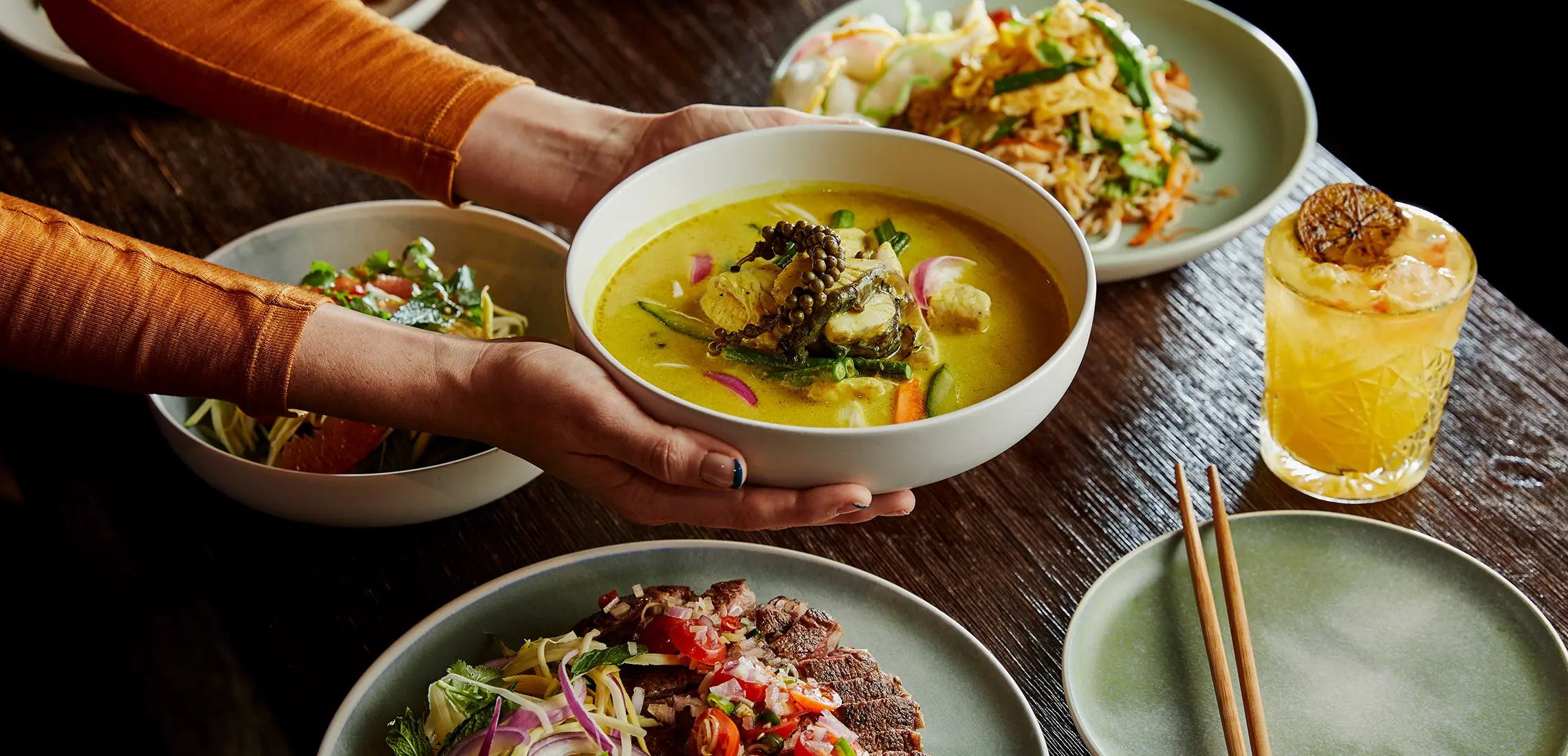 South Bank's New Restaurant Is Dishing Out Homely Asian Cooking
Because nothing's better than home cooked
By Dinushka Gunasekara | 22nd November 2021

Asian family cooking is full of guilty pleasures, and South Bank's new restaurant is paying homage to them all.

Ma Pa Me is the passion project of classically trained Nusa Dua Chef Alfan (Alfie) Musthafa. With a love for cooking and entertaining inspired by his grandma (Ma) and grandpa (Pa), Alfie brings the nostalgia of home cooked meals to the table with modern techniques.

Heroing Indonesian flavours as well as Thai, Cantonese, and Japanese inspired fare, Alfie's flair and eye for fresh farm produce is infused in celebration dishes that are normally cooked on special occasions but form the everyday at Ma Pa Me. Their take on rendang beef curry sits next to modern favourites, such as the grilled chicken over charcoal with sweet chilli soy, while the yellow barramundi curry is a crowd favourite. Alfie's pick? The Good Son Nasi Goreng which once served as his reward.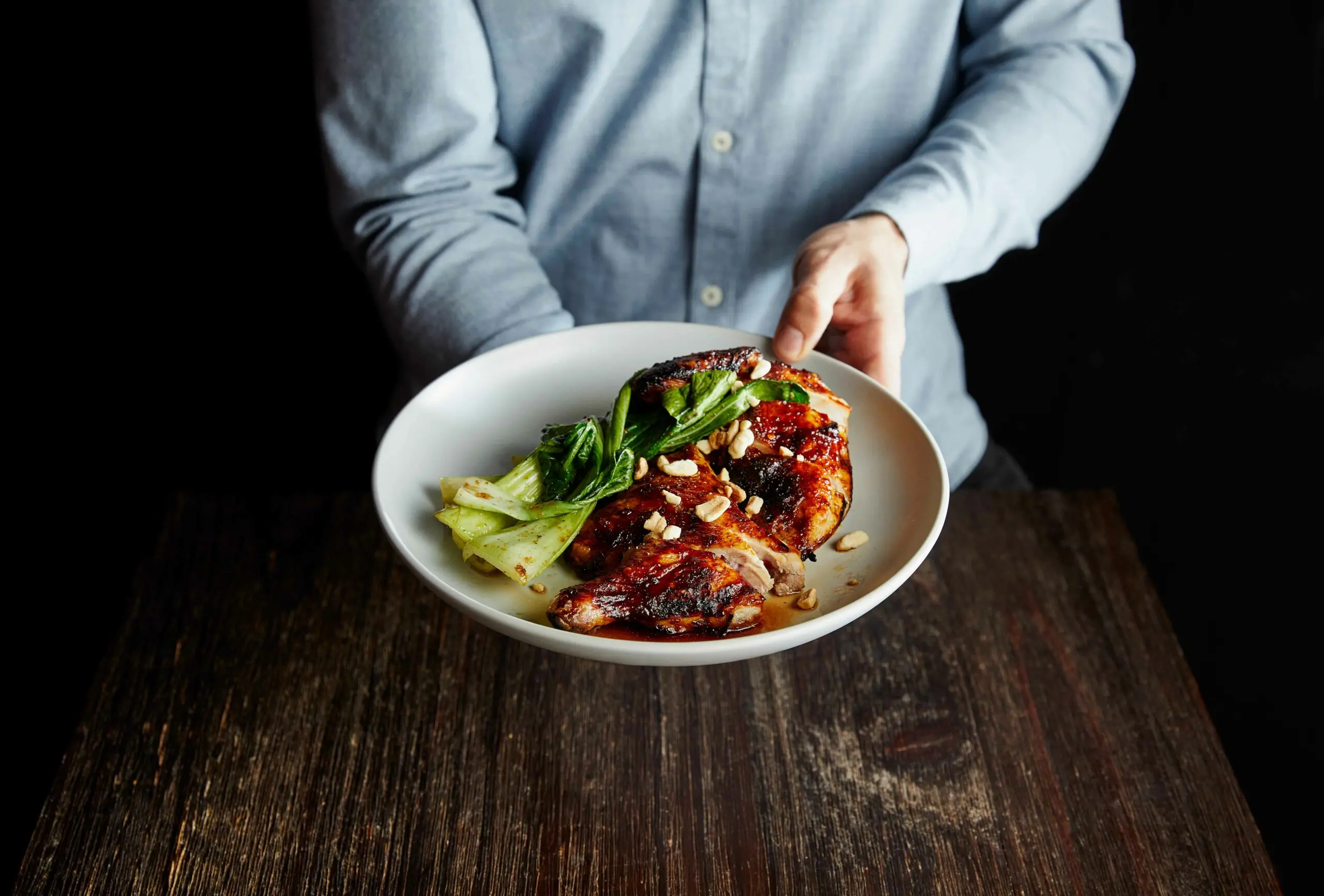 The cocktail list turns the humble offerings into a house party, with spiced mango daiquiris and espresso martinis with condensed milk. The wine list on the other hand has been carefully curated to complement South East Asian flavours inside the mint fit-out the encapsulates the era of crumbling colonial Asia. You'll truly feel at home, with pictures of Alfie's grandpa and grandma happily watching over the large feasting tables and gold bar.
Ma Pa Me is now open at Shop 6C Little Stanley Street, South Bank. Book here.