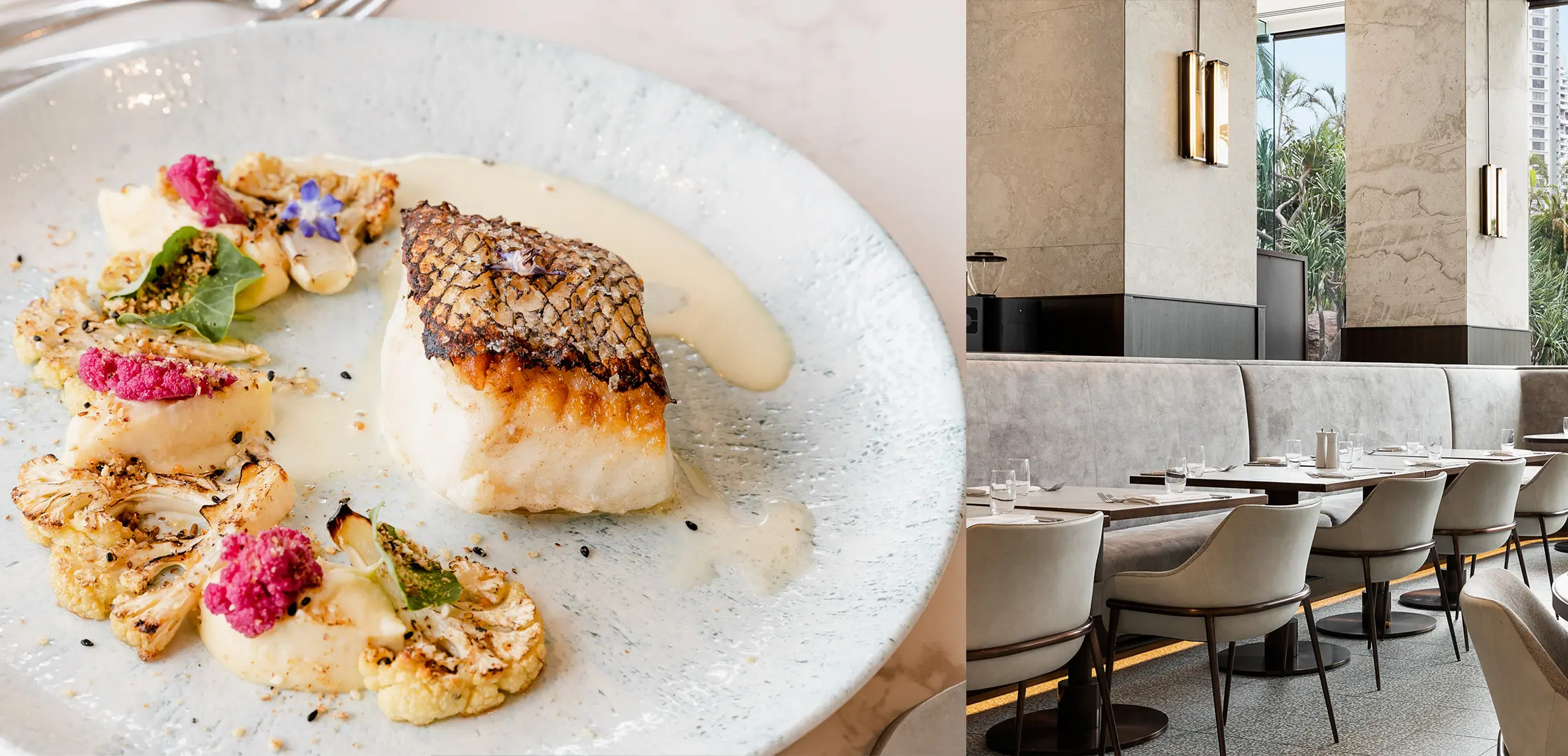 We Have Your First Look At Brisbane's Slick New Waterfront Dining Hub!
Come for the view, stay for the cocktails.
By Guest Styler | 21st September 2018

Just a quick note: This post is sponsored, but we only write about things we think you'll love. Thanks for the first look, Brisbane Quarter!

When a few weeks back we first shared that Brisbane was expanding its horizons and turning a nondescript piece of river-frontage into Brisbane's newest dining hub, you were all pretty keen. Understandably, of course. The $1 billion Brisbane Quarter precinct is the newest addition to Brisbane's wining-and-dining scene and heralds in a new era of world-class development in our spectacular River City.

Combining residential and commercial properties alongside a shopping, dining and lifestyle precinct, Brisbane Quarter has taken over an entire block of North Quay. Just as suitable for a casual drink with friends to a long lunch with an important client, the long-awaited development takes the Brisbane we know and love and revamps it into a sleek, modern and multi-purpose hub. With a unique, previously hidden perspective of the Brisbane River and South Bank opposite, the incredible panoramic views make it the perfect destination for functions and events of all kinds!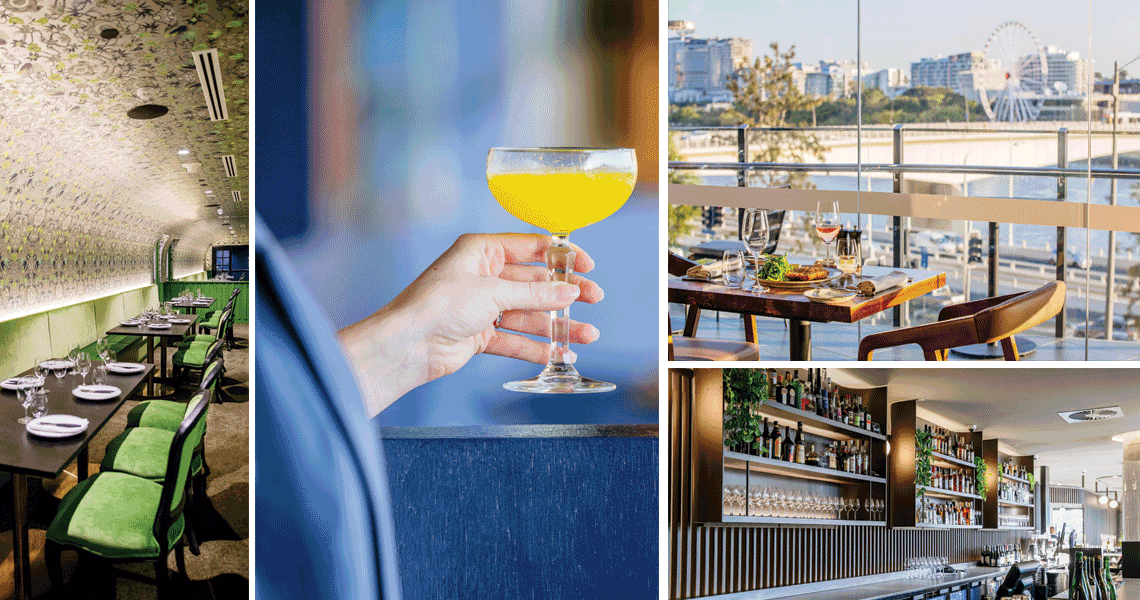 While some of the retailers have opened their doors (W Brisbane only just hosted their spectacular Premier Party, to much fanfare!), many of the restaurants and bars are still teasing us with what's to come. Regardless, our first look at the precinct has us dropping our jaws!
Brisbane's very own Gambaro Group brings Persone, a contemporary Italian eatery that's inspired by the laneways of the classic Italian film La Dolce Vita, to the precinct. With a highlight on authentic Italian cuisine that inspires the good life, Persone celebrates everything we love about Italian and Australian fusion. Michael Gambaro, the patriarch of the family, explains, "This is about sharing our passion for quality
Italian food and it's a matter of family pride to ensure it's authentic". Everything from the plush, modern décor to the regional-inspired dishes comes together to celebrate both traditional and modern Italian influences. While dining, you might forget you're in the heart of metropolitan Brisbane and drift off to historical Italian laneways.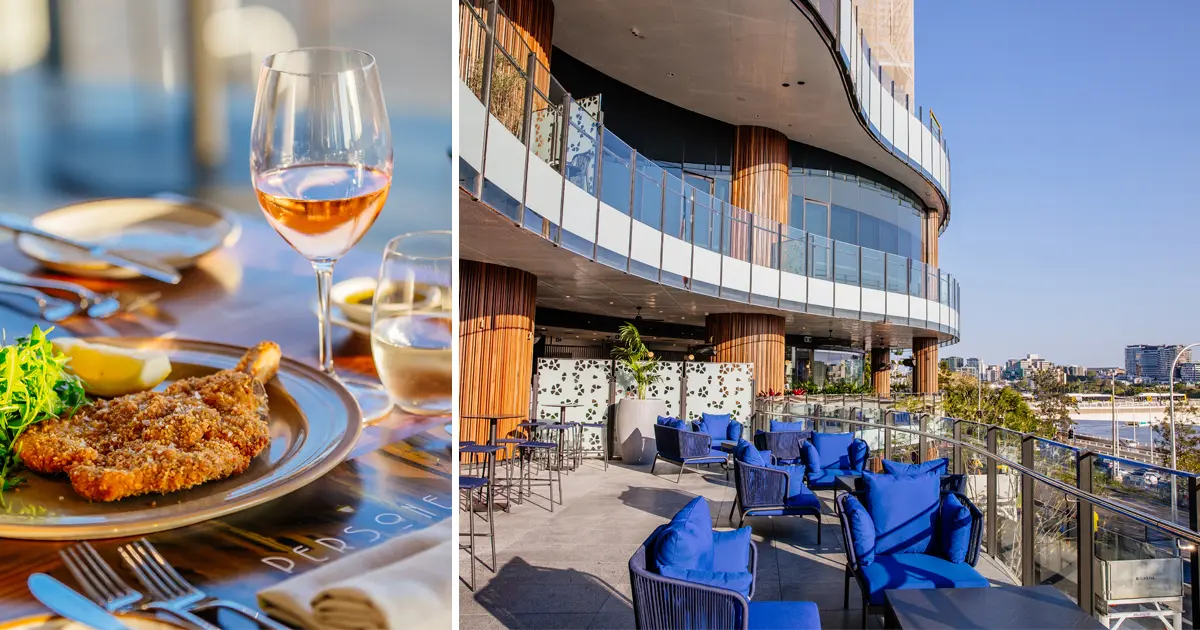 Also on offer is Heritij, headed up by Michelin-starred chef Manjunath Mural. With a unique approach to Asian-Indian cuisine, Heritij fuses traditional Indian techniques and contemporary Asian flavours to create a dining experience that is unlike any other. Their signature dish, the Flambé Leg of Lamb, will be flambéed at the table for diners to share and boasts royal influences from the Nawabs Of India. It features whole-roasted spiced lamb leg, served alongside heirloom carrots, beetroot and mint sauce. Working alongside Malt Dining's Nick Pinn and Saffron's Sridhar Penumechu, Manjunath has created a bar and dining experience that is entirely unlike any other in Brisbane.
He explains, "Playing with ingredients, colours, flavours, presentation and garnishes makes me happy. I like the constant thinking it requires, and the way we can modify the cuisine, and shape it according to local demand, while still ensuring diners know it is Indian cuisine. My dream is to share my style in presenting Indian cuisine in a way which is relevant to diners across the world, and that haute Indian cuisine will one day be as accepted as haute French dining."
As part of the W Brisbane development, Three Blue Ducks made their way stateside to open their first Queensland restaurant. With fresh, local produce, innovative new flavours, and a truly dreamy approach to Aussie cuisine, it's a must-try.
The precinct is more than just a dining destination, meaning more than just foodies will be delighted. In addition to a few smaller and more casual eateries, Brisbane Quarter also offers The Emporium Barber and menswear store Wil Valor, ensuring you look sharp and professional every single day.
Liked this? You'll love these! Brisbane's Dining Scene Is About To Level-Up, Big Time
 Brisbane's Newest Beer Hall Is Seriously Epic We Have Your First Look At Brisbane's Newest Drinking Precinct