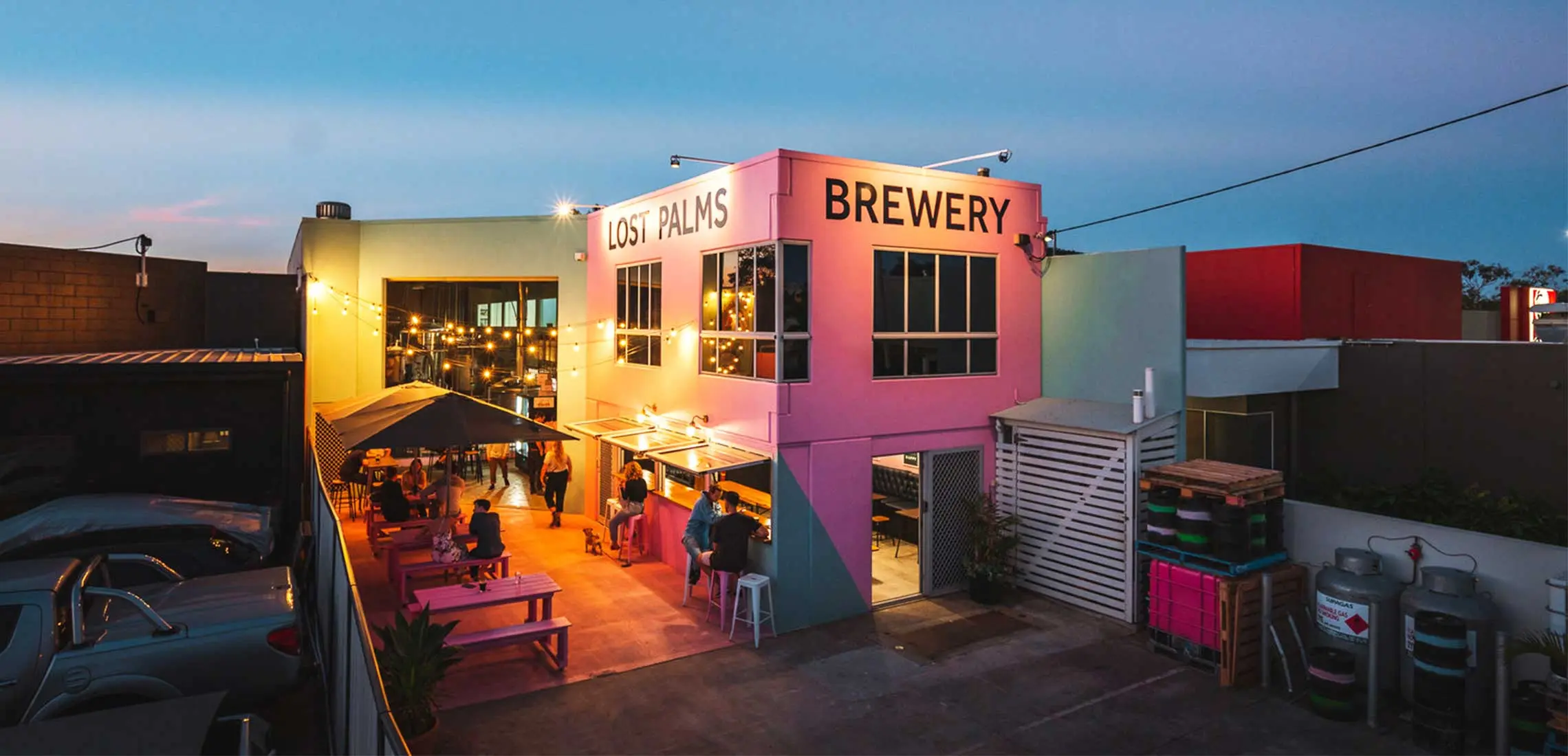 The Best Craft Beer Breweries In QLD
Sip before you can crawl
By Dinushka Gunasekara | 1st June 2020

Forget about corona (both kinds) and try the rich variety of local brews served up in our sunny state. We've found the breweries that froth what they do and are slinging craft beers that will have you going ahhh after each sip. All you need is your couch, your mates and a trusty bottle opener, for the best Sunday (Monday, Tuesday, Wednesday…) sesh at-home.
Brisbane
A wander down Boundary Street will find you on a beer adventure filled with pale ales, lagers and stouts that are out to get you feeling good. Not only does this brewery whip up Brisbane-made and loved brews, but they also collaborate with others both nationally and internationally to bring you sips that are always a treat.
https://www.instagram.com/p/CAMqRr5gGWG/
It's almost impossible to go back to your average bevvie once you've tasted the bold beer lovingly brewed here. With 16 beers available to fill your glass, including a can't-go-wrong core range as well as can't-be-missed special and seasonal releases, there's no need for fancy pants – their beer is approachable and drinkable for everyone.
https://www.instagram.com/p/B-L_vYCjaDs/
Small in size but definitely not in flavour, the brain beers of a mechanical engineer and a brewery veteran is experimental in the best kind of way. Taking taste inspiration from Europe, their taproom is filled to the brim with a series of ales that bring forward flavours you've never experienced before but are sure to be thrilled you did.
Hop off your basic brews and get a taste of the balanced beers caught in the slipstream of the greats. Zesty and fresh, these beers play with different dimensions and quality ingredients to give you an experience that zings in every sip.
It's the Byron beer we all know and love for a reason – it's so bloody good. Their All Year Beer are sure to find themselves in your go-to rotation, while their Pilot Batch is untried, experimental, limited and not to be missed. Or, if going against the grain is your preferred direction, their Counter Culture beers are left-field and pack a punch.
Gold Coast
Pale in colour but definitely not in flavour, join the 'Good Beer Movement' with the icy cold brews served up in the hot city here. At Balter Brewing Company, their goal is to tickle your tongue until there's a smile on your face with the help of award-winning beers dished out between feel good art, brick, concrete and copper pipes.
https://www.instagram.com/p/B4_2bDll5Bs/
Founded by former NRL player Denan Kemp, this beer is hitting goals left, right and centre. Best enjoyed with a side of banter or paired with their podcast, Bloke In A Bar is a crisp lager available in bottle-os across Queensland.
Your beer haze will be looking a whole lot dreamier when you pick it up from the pastel home of refreshing brews. With the good times rolling inside each can, each beer takes inspiration from the Gold Coast sun to make every sip as soothing as a Sunday sesh.
https://www.instagram.com/p/B57UMEGgJ1g/
Sunshine Coast
Sunny sips are guaranteed when you take on these delicious beers with a difference. From their strawberry rhubarb sours to their raspberry saisons, every brew is best paired with their equally as belly-loving all-day menu which features scrumptious stomach liners like Wagyu beef burgers or spanner crab tacos.
https://www.instagram.com/p/B5Wzo3roB6f/
These guys know there's nothing like a cold beer knocked back on the couch, so they've built a brewery that does the impossible – it makes that feeling even better. Your crew will love their crew; from Larry, Sally, Donnie to Macca, each of their beers are winners in their own right and excellent company to have.
https://www.instagram.com/p/B-lYzMLhNlI/
Everything is easy breezy brews here that will have you floating. Crisp without being harsh, refreshing without being weak and bursting with flavour without being too much, these beers are as chill as they come.