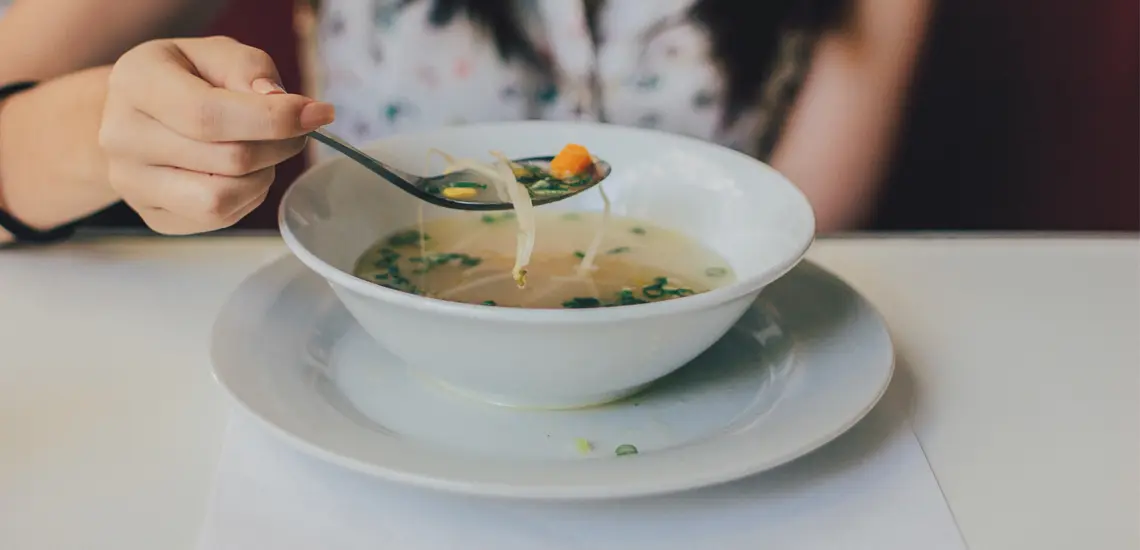 Brisbane's Best Soups That Will Warm Your Heart This Winter
With the Soup Nazi seal of approval.
By Eliza Crisp | 16th May 2017

Brisbane, these chilly mornings and clear winter nights can only mean one thing: it's soup season! Our tropical climate means we only get a limited time to truly appreciate a big bowl of piping hot soup, so we've narrowed down the best soups in Brisbane for you to try.
BEST WONTON SOUP
In case the line snaking out the door didn't give it away, the BBQ Pork Wonton Noodle Soup from AJ Vietnamese Noodle House has been crowned Brisbane's best. The big portions (and low prices) are the perfect remedy for any winter woes.
BEST CHICKEN NOODLE SOUP
Convinced that your mum makes the best chicken noodle soup? The team at West End Garden is willing to put her recipe to the test! Speedy, friendly service makes this spot a winner – we recommend bookings for dinner reservations.
BEST RAMEN
Is ramen TECHNICALLY considered soup? Honestly, the bowls available at Taro's Ramen are so delicious, we felt they were a worthy inclusion on this list. Taro's was one of the first places to truly introduce ramen to Brisbane, and we will forever be grateful.
BEST BONE BROTH
Paleo soups have stormed the market in recent years, and the chicken broth available at Asana by Pete Evans cannot be missed. We would expect nothing less from Australia's unofficial King of Paleo!
BEST PUMPKIN SOUP
Nothing warms you to the core like a big, nourishing bowl of pumpkin soup. Soupa has absolutely nailed this winter classic, and serves it with a generous dollop of sour cream on top.
BEST PHO
If you've ever had the good fortune of visiting either of the two locations, you will know that Trang Restaurant is killing the pho game in Brisbane. It's cheap and cheerful, plus you can BYO from the bottle shop located conveniently nearby.
BEST VEGETARIAN SOUP
Botanica already has the best salads in town, but their upcoming soup range is another guaranteed crowd-pleaser! We LOVED last year's cauliflower soup, so keep your eyes peeled once the winter range is released.
Liked this? You'll love these! 1. Alana's Spicy Morocco Carrot Soup 2. Brisbane's Best Pasta 3. 13 Things That Make a Brisbane Winter Special