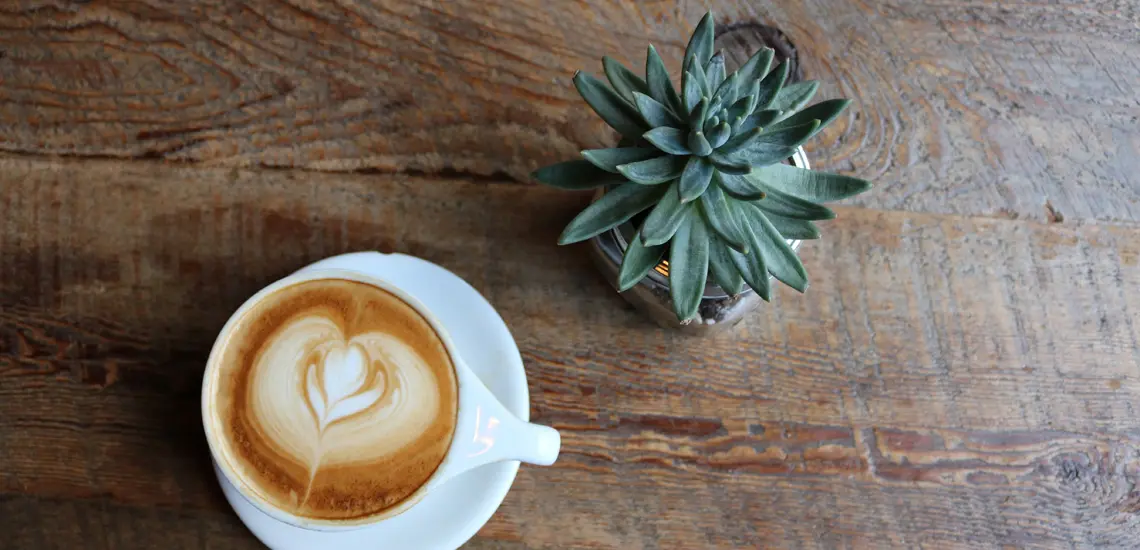 Brisbane's Best Coffee: Brisbane Central
Get your daily caffeine fix in Brisbane Central.
By Kiri Johnston | 13th June 2016

There's nothing better than coffee. Nothing. OK, some things. But when you need the strength to power through your workload or keep you awake to meet that deadline, coffee's got your back. Here are our picks of Brisbane's best coffee in the central suburbs.

Rated best café in Australia by Beanhunter, this place boasts a massive range of 12 different boutique coffee roasters from all around Australia. Coffee connoisseurs from all over Brisbane are rushing in to get their caffeine boost with a friendly smile.

Bellissimo Coffee, Fortitude Valley, Bulimba and New Farm Park
Always bustling, Bellissimo Coffee takes coffee seriously – they roast the beans themselves, craft premium brews and run barista training courses. There's no surprise they are Australia's highest awarded coffee roaster, with their smooth, non-bitter flavour. Sit upstairs and enjoy a sweet treat with your morning brew.
A French influence, great atmosphere, delicious food and well-brewed Genovese coffee are what you'll find at Au Cirque. All their food is made from scratch onsite, ensuring the consistency and quality of the final product. They also offer large tables on the upper level that are well suited for larger bookings and breakfast meetings alike.
Campos Coffee, Fortitude Valley and Newstead
Campos Coffee is truly passionate about where their beans are farmed, how they're roasted and how the coffee tastes. Though most of their coffees do have certification (be it Rainforest Alliance, Organic, UTZ or Certified Fair Trade), they also visited every producer to confirm the coffee is being produced ethically and sustainably. This visit turned into an ongoing presence after they built strong friendships with their farmers. They even created the Campos Superior Blend to give credit to the farmers behind the award-winning coffee we enjoy every day.
From highly-skilled baristas and selecting the right beans to weighing every single shot of coffee, the Reverends Fine Coffee team cares about taste as well as origin. Reverends' house blend comes from local roaster Uncle Joe', with single origins and feature blends coming from The Single Guys (Brisbane), The Coffee Collective (Denmark), Market Lane (Melbourne) and any other places they can source great beans! You can also grab a treat from their range of simple, fresh, homemade food.
Gramercy is the only café in Queensland with a regular supply from Sydney's Reuben Hills coffee roaster. It's a much more lightly roasted espresso than many others around, meaning it retains its natural oils and flavours. Their Fetco batch brew machine also means you can order and collect your coffee immediately, rather than waiting around for your caffeine fix. Gramercy serves house-made almond milk in place of soy.
A coffee roaster and supplier by day, Botero transforms into the perfect place for tapas and drinks on Thursday and Friday evenings.
Metro Arts Espresso Bar, Brisbane
Situated on the busy Edward Street in the Metro Arts building, The Espresso Bar is home to great tunes and the strong, chocolatey and nutty Isabella blend from Schibello Caffe. Plus, every cup of coffee supports the future of Australian contemporary art.
Collaborating with Gabriel Roasters, Nodo Donuts designed a house blend to slice through milk with chocolate and caramel notes, highlighted by dried, fruity spices. They also offer rotating single origins from renowned roasters such as Proud Mary Coffee.
Described as the coffee shop version of the '80s TV show Cheers by owner Leo, Frisky Goat uses the world standard techniques and processes to create consistent specialty drinking chocolate and quality speciality coffee from Supreme Roasters. They also strive to create an unpretentious and welcoming atmosphere for all customers.
Brew, Brisbane
Brew Cafe and Wine Bar is a must do if you're in the city. With its quirky laneway feel, great food, coffee and selection of craft beers, Brew is the perfect escape from all the hustle and bustle of Queen Street Mall.
People don't expect a chocolate company to take coffee brewing this seriously. Noosa Chocolate Factory's four grinders hold blends from Seven Seeds, Proud Mary and their own beans roasted in house. Make sure you try their freshly-made rocky road or indulgent dark chocolate brownies!
Tucked away in Brisbane's oldest laneway, Felix For Goodness serves an exclusive house blend of coffee from Kenmore-based The Single Guys Coffee Co. Food options include snacks and cabinet goodies through to substantial meals, all made from scratch using fresh local and seasonal produce.
John Mills Himself, Brisbane
Located in the heritage-listed John Mills Himself building, this trendy bar doesn't lack for historical charm. A multi roaster cafe that uses all local roasters, with current blends hailing from Coffee Supreme, The Single Guys, Marvell Street Coffee, Fort Specialty Coffee, Rhythm Coffee and Clandestino Roasters.
Liked this? You'll love these! Brisbane's Cosiest Cafés The Coffee Scrubs You Have to Try Brisbane's Best Iced Coffee