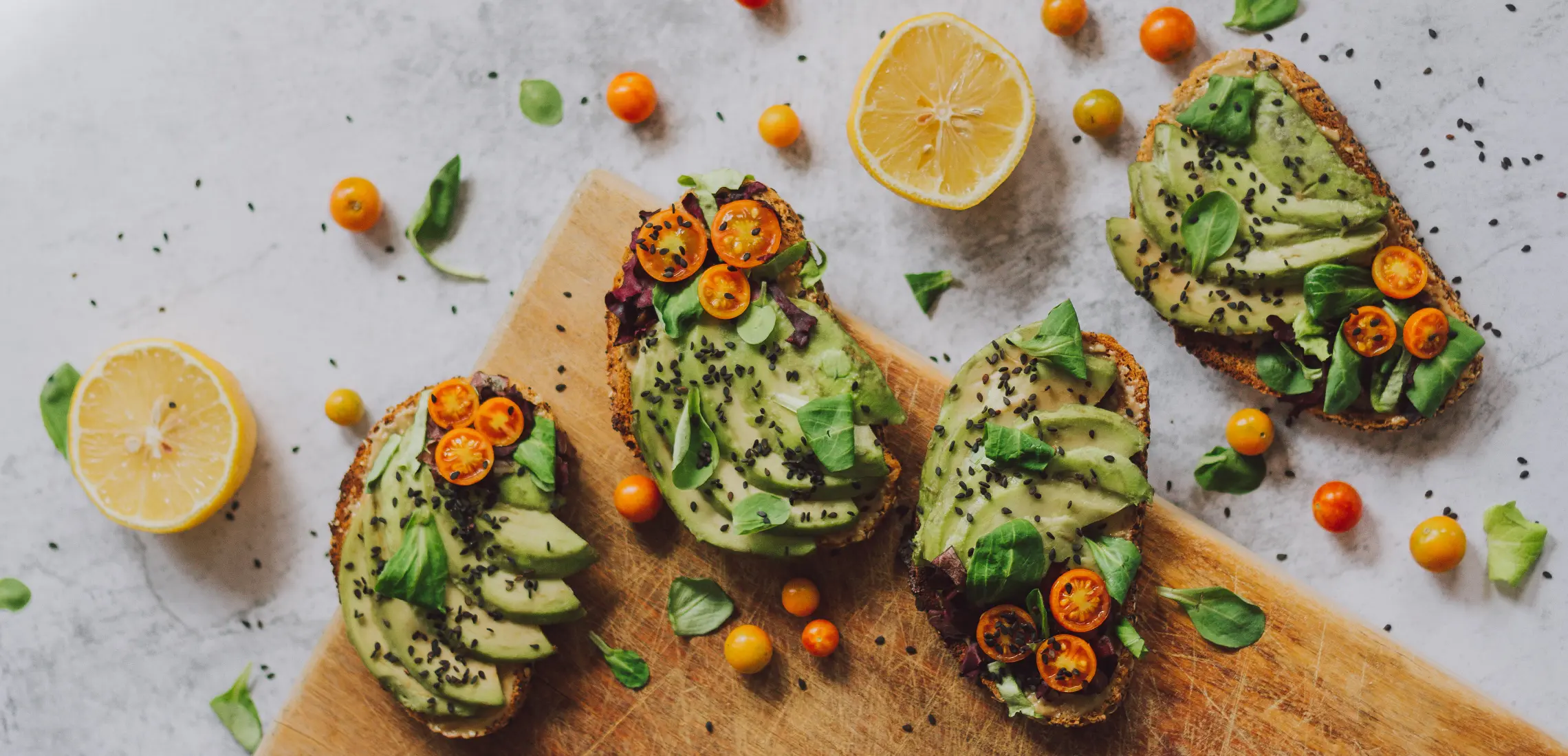 Where To Find The Best Smashed Avocado Around Brisbane
Insta-worthy and tasty!
By Paige Van Lunteren | 19th February 2021

One of the finer things in life is a weekly catchup with your gal pals over a classic smashed avo and a skilfully brewed iced latte. But there's nothing worse than a smashed avo that doesn't live up to your expectations!

We've taken the guesswork out of choosing your next brunch location by compiling a list of Brisbane cafes serving up the best smashed avo, as voted by you. From Woolloongabba to Graceville, these smashed avos range between $12-20 and are guaranteed foodporn, bound to leave your Insta followers green with envy.

The use of local ingredients is evident in the classic smashed avo at Molten Toffee. As far as the menu goes, this dish comes topped with dukkah, pepitas, and smoked red pepper relish, but experienced Chef and Owner, Mark prides himself on adding that 'little special something'. Molten Toffee is open 'til 3pm, and offers both takeaway and dine-in options, so you can basically eat smashed avo anywhere, anytime!
Anouk | Paddington
Although takeaway is available, we can't find any reason not to stay and enjoy your smashed avo from the wide-open, leafy room at Anouk. For just $15, the decadent flavours of Meredith goat cheese, mashed peas, mint, and lime complement the smashed avo at this local favourite.
With a name like 'Avo Good Day', how can you resist the smashed avo at Plentiful in Graceville? As the cafe name suggests, the spiced hummus, greens, whipped feta, and cherry tomatoes that accompany this common dish make for a plentiful meal. Not to mention the sprinkle of dukkah and drizzle of Italian glaze!
Sippy Tom | Teneriffe
Wine and dine (literally!) on the vino-cotto infused smashed avo at Sippy Tom in Teneriffe. Unlike your average avo smash, the one at Sippy Tom is served on their own house-made artesian seeded loaf. The Meredith feta, pickled red onion, and almond buckwheat dukkha are tasty additions to this classic favourite.
With an intimate 17-seater dine-in area, timing is key if you would like to sit down and savour the flavours of the fetta, mint and lime-infused avo smash at Josie North. The chef's less-is-more approach to food is a welcome change, especially for picky eaters!
Miss Jones | New Farm
If the bright, pink, playful interior isn't enough to capture your attention, the smashed avo at Miss Jones should be. Beautifully presented on New York rye with smoked maple pepitas, roast beetroot and garlic hummus, snowpea sprouts, and lemon, this smashed avo is a crowd favourite.
Nowhere does avo smash quite like Nowhere Espresso. Get more bang for your buck with their heaped serving of avocado. Their signature feta and macadamia crumb has been described as pure magic. In case you need extra convincing, this cafe is dog-friendly, so you can take your pooch along to your next breakfast date.
Smashed avocado is a dish best served as a flower at Kin + Co. Presentation is the standout feature of this smashed avo, but the black garlic labneh, puffed buckwheat, romesco, grated cured egg yolk, basil oil, and lemon on sourdough ensure this dish tastes just as good as it looks.
In case you haven't seen it all over Instagram, the avocado at Andonis Café and Bar is stacked with a bruschetta mix and grilled halloumi, served with a lemon wedge on sourdough toast. Available until 3pm, this dish is perfect for breakfast, brunch or lunch.
The aim at Huskk cafe is to let the dish do the talking. Priding themselves on their authentic, stripped-back smashed avo, their mission is to showcase only the freshest, seasonal, and locally sourced produce including raw veg shoots, thyme, and lemon myrtle curds.
Just looking at the avocado on sourdough toast from this Woolloongabba favourite makes our mouths water. Available all-day until 3pm, this dish is effortlessly completed with cherry tomatoes, pea puree, feta, and pepita.
Alcove Café and Deli is the perfect place for a classic smashed avo. Simplicity is key here, with feta, dukkah, and shaved radish accompanying this crowd favourite. We love having the freedom to customise our smashed avo and order ahead-of-time using Bopple.
With a range of indoor and outdoor seating options, you're almost guaranteed to get a place to sit down and indulge in the avocado smash at Paddington Social. The honey labne is a welcome addition to the popular combination of avo, lime, marinated heirloom tomatoes, and seed mix on sourdough bread.
Naïm | Paddington
If you're willing to spice it up, Naïm offer a Middle Eastern take on the traditional avo toast. Served on Turkish bread, this filling dish includes poached eggs, pistachio dukkah, Persian feta and pomegranate gel.