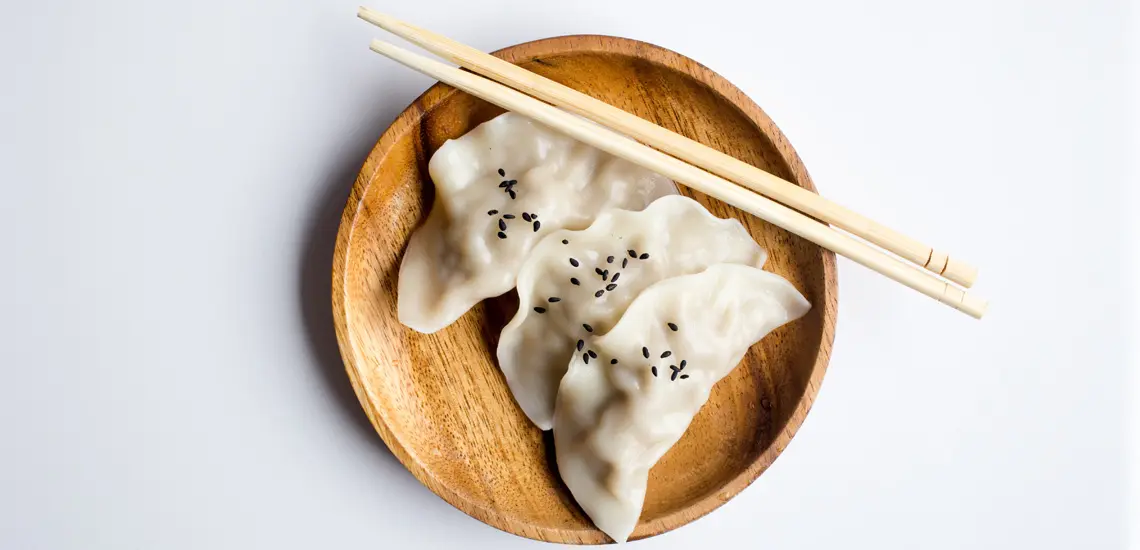 9 Of Brisbane's Best Dumplings Restaurants For Your Gyoza Fix
You haven't tried these places yet? You've Gyoza be kidding me
By Brigitte Ferguson | 15th August 2017

Dumplings, the most underrated of all Asian style foods. These little bite-sized packages of deliciousness can be stuffed with anything you want (prawn, pork, soup, veggies!), are easy to share with friends, and go down seriously well with a beer or two.

With their attention to detail and exquisite selection of fillings, these dumplings make your mouth water just looking at the menu. With alllllll the fillings, from Morten bay bugs to pumpkin and sweet potato, there is an option for everyone. Located on Eagle St, this venue combines elegance and funk to create a truly unique and pleasurable dining experience.

This classic dining spot has multiple locations across Brisbane. Serving them traditional Tokyo style, they are crispy on the bottom but soft and steamy on top. Their traditional menu features pork, prawn, chicken and duck dumplings with some vegetarian options, but it's their special apple gyoza dessert that is our number one must try item as it is unique to Harajuku Gyoza.

It's in the name so you know it's good. Dumpling Republic is hidden away in the Wintergarden shopping centre on Queen St. The chefs are passionate about the 'art of the dumpling' and it is clear in their handmade creations. They even have $1 dumpling nights on Tuesdays! What more could you need?

This Fortitude Valley bar serves up some of the juiciest, freshest and most mouth-watering dumplings you can find served how you like them, whether that be fried, steamed or poached. Pair your dumplings with one of the varieties of Asian beers to make your stomach happy.

Combining fine dining and traditional Japanese experience, Sono Portside Wharf creates a rare dining experience. With exquisite plating and a variety of options, Sono is our pick for a romantic date night destination. The pork and chive gyoza offer a casual touch to the otherwise fancy menu.

This little dumpling store became so popular they had to open a second! Best known for their unique variety of flavours, these little parcels of goodness cannot be matched. Ensure you try their Dumpling Junkie Pack that has six of their most popular flavours. Yaasssss!

Located in South Brisbane, the open kitchen of Bamboo Basket allows you to be fascinated by the craftsmanship of the chefs. You'll find yourself drooling before you even step inside, and when you do, it's like heavens doors have opened. Dumplings everywhere! You'll leave satisfied and wanting to come back, I guarantee it.
Zagyoza | Brisbane City
With 15 flavours of dumplings to choose from, there is definitely something you will like at Zagyoza. From vegan, vegetarian and meat flavours there is no excuse not to try a dumpling here. It features an impressive list of both traditional and multicultural fillings so everyone has something they love. Try the Japanese tofu, spinach and sesame dumpling for something different.
Try a taste of Shanghai in the colourful restaurant inspired by the streets of it's namesake. Ancient recipes passed down through generations make up this elaborate menu. Steamed crab and prawn dumplings are a seasonal special that you must try.
Liked this? You'll love these! 1. Brisbane's Best Ramen 2. 22 Brisbane Cafes You Should Have Eaten At Already
 3. Top Trending Travel Destinations Right Now