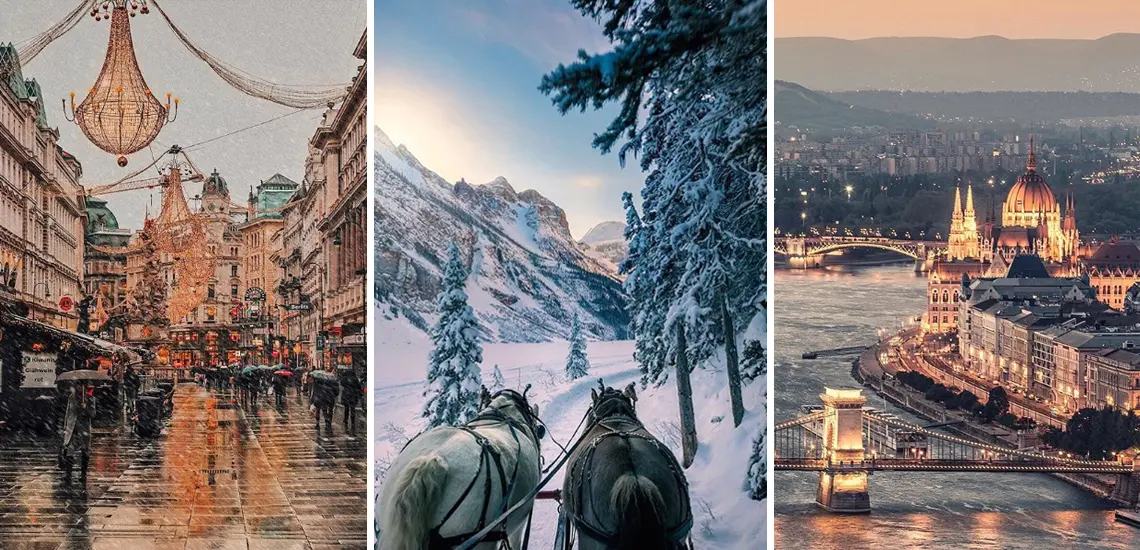 Winter Wonderland Travel Destinations To Escape The Heat This Summer
Who needs summer anyway?
By Guest Styler | 28th August 2018

Sick of sweating off your makeup before you've made it out the door and getting scalded by your seatbelt buckle? We've got you covered for your winter wonderland travel destinations to escape the heat this summer.
1. New York, New York
A city so nice they named it twice. You can't get more of a quintessential New York experience than during the holiday season! Get lost in the dazzling Christmas lights on Fifth Avenue, shop your heart out in a plethora of department stores and markets or even try your hand at ice-skating in Central Park. Grab your favourite pair of Manolo Blahnik boots (even if they're fake) and get ready to live out your Sex and the City dreams at the most wonderful time of the year!
2. Hakuba
If you're ready for an action-packed, snow-filled vacay, Hakuba is the place for you. Hakuba is one of the best places in the world to experience world class snow conditions and facilities, so this is definitely one for any keen skiers and snowboarders. Don't think you won't also be able to relax – recover from long days in the snow by indulging in a traditional Japanese onsen or take a day trip to visit the Japanese snow monkeys. Eating your body weight in sushi is also a must.
3. Vienna
You'll be feeling as if you've just fallen into a Pinterest image if you find yourself in Vienna during the chilly season. Grab yourself a hot chocolate, stroll around some of the most famous Christmas markets in the world, experience a stunning Viennese opera concert and take in all the beauty of Schonbrunn Palace and St. Charles Church covered in a layer of snow. Make sure you allow time to wander off the beaten path and find some hidden gems for a taste of authentic and hearty Austrian food.
4. Budapest
It doesn't get more picturesque than Hungary's most famous city, Budapest. Take yourself on a walking tour to see all the incredible sights like the Parliament Building, St. Stephens Basilica and Fishermen's Bastion – a major bonus about visiting in winter is you'll have to spend way less time photoshopping tourists out of your pics as the crowds are far quieter during the off-peak season! Warm up by taking a dip in Budapest's famous thermal baths that have been flooding your Instagram feed this summer and be sure to check out the local ruin bars for a unique drinking venue after dark.
5. Banff
Here's another one for all the snow junkies out there – Canada is known for its incredible winters but one of the best holiday destinations it offers has to be Banff. Obviously, skiing and snowboarding are essential, but for the ultimate authentic Canadian experience opt for a dog-sled ride in Banff National Park or tick a major activity off your bucket list and skate across the world famous Lake Louise.
Liked this? You'll love these! 48 hours in Hobart Top Trending Travel Destinations Right Now! European Luxury on the Tweed Coast