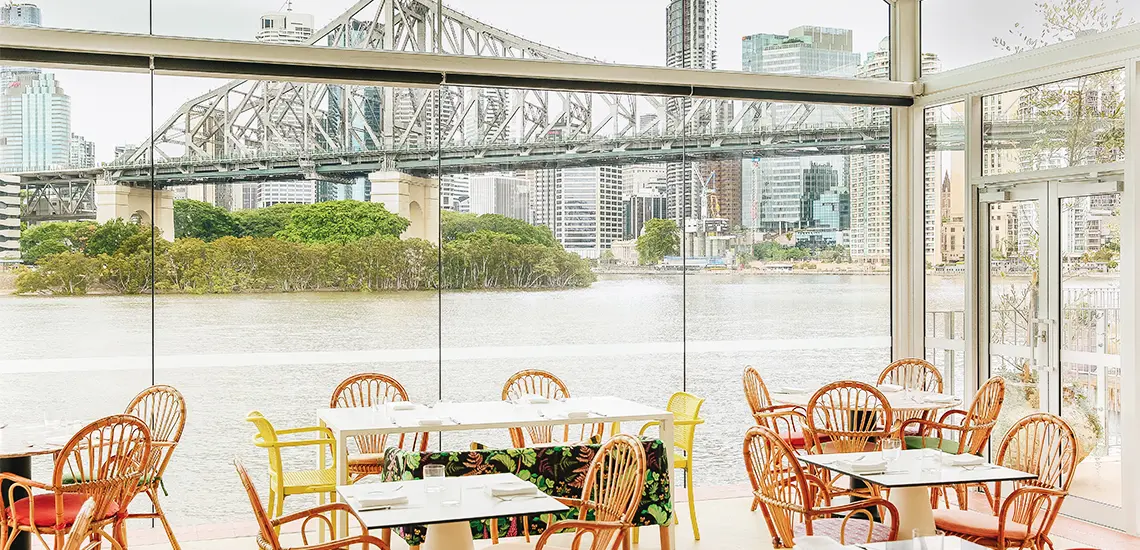 We Checked Out Brisbane's Beautiful New Dining Spot At Howard Smith Wharves
Floating fine dining.
By Guest Styler | 28th February 2019

Launching one impressive venue after the other, Howard Smith Wharves is fortifying itself as the ultimate dining and beverage precinct of 2019. Cue the unveiling of their latest venue, the long-awaited riverside establishment ARC Dining and Wine Bar.

With its white-washed walls, chapel-like peaked ceiling and eclectic décor designed by none other than Anna Spiro and her team (who also designed their neighbour, Mr Percivals… you might've heard of them), the light-flooded venue seems to float above the Brisbane River.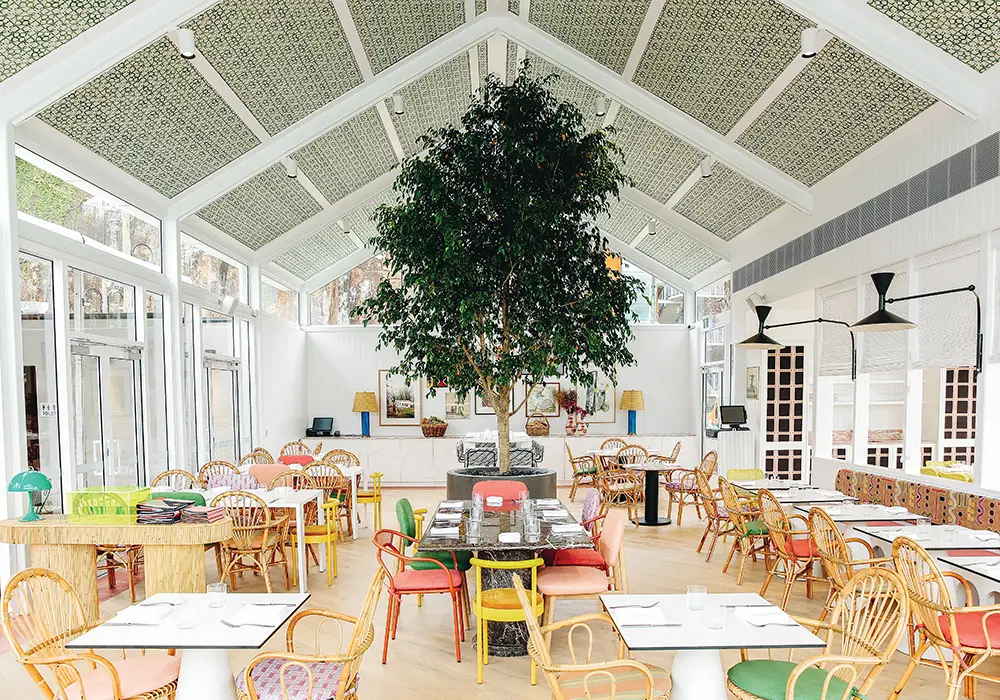 Strolling past the Olive Trees and into the restaurant solo, I was at first apprehensive of being in my own company. That was until I was seated at (arguably) the best table in Brisbane, with floor-to-ceiling views of the Storey Bridge hugging the city skyline. I decided in that moment that I needed to stop acting like a Michelle when I'm clearly a Beyoncé and enjoy my long-luncheon for one.
As I glanced around the restaurant with its beautiful blush-coloured tables, then back down at the extensive wine list, I knew I had to order the Clos Cibonne French Rosé (pink wine, pink décor… it was tonal, you get it). Fresh and vibrant with a distinct Mediterranean twang it was an ideal start to my long lunch.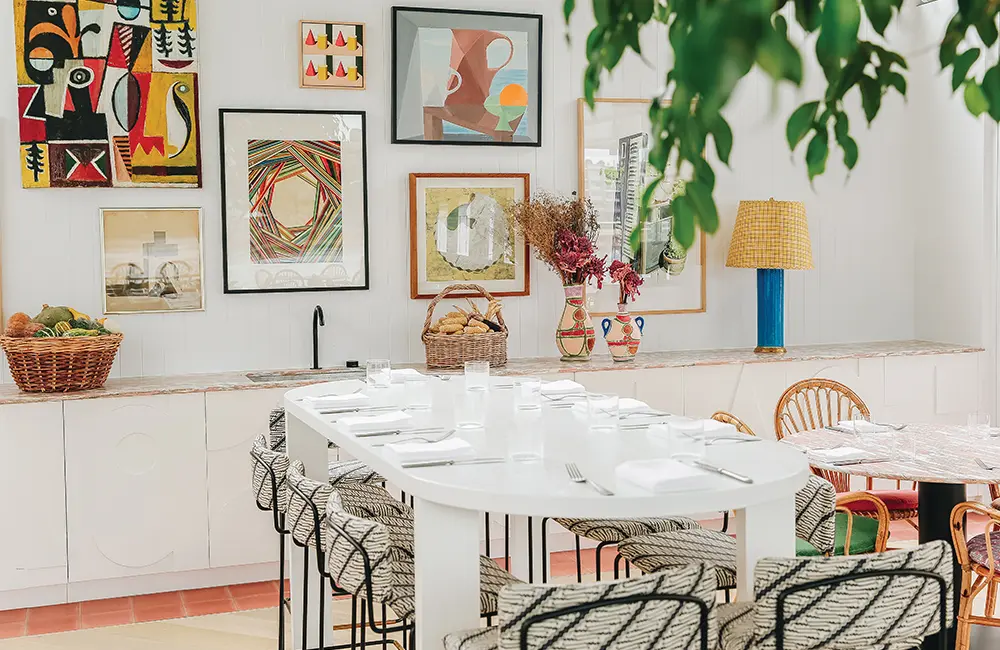 Infamously indecisive I asked the friendly waitress for her meal recommendations. Suggesting I order the Barbecue Squid, Preserve Lemon and Salt Bush to start, I'll admit I wouldn't have ordered it if she didn't insist but I'm oh-so-glad she did.
Beautifully presented, the server advised me to toss the thinly-sliced barbecue squid in the two sauces and let me tell you, it was like an evolving flavour explosion. Smokey at first, the dish took a zesty turn before the squid itself shone through and I'll go as far as saying this was the hero dish of the experience.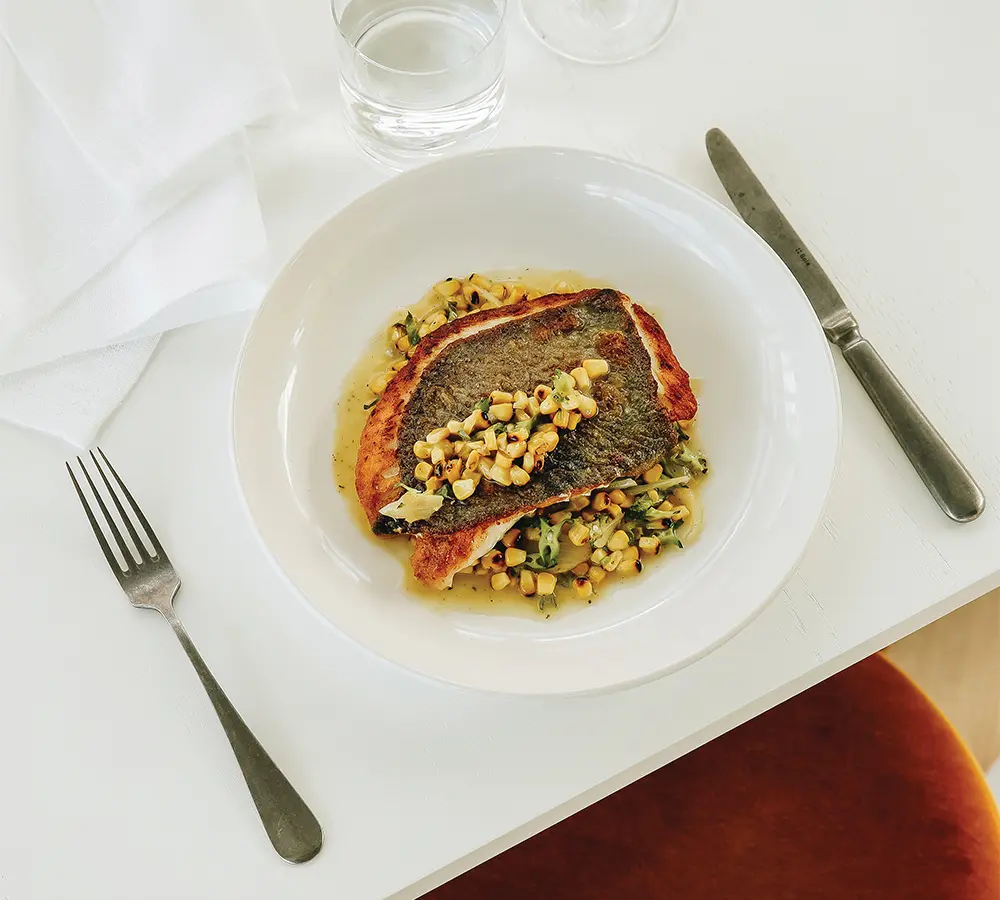 I fan-girled over the entrée for a little while longer before my main arrived; Saddle Tail Snapper, Lemon Buttered Corn and Wing Beans with a side of Whey and Chamomile Dutch Carrots and Tomatoes, Pickled Blueberries, Perilla (phew). The fish, while mouth-watering on its own, was only made more delicious by the buttery, sweet corn bed it sat on. Topped off with the added texture and crunch of the wing beans, it was a perfect dish to enjoy by the water.
Now to sip back and wait for dessert, which for anyone who knows me is the pinnacle of any culinary experience. It didn't disappoint.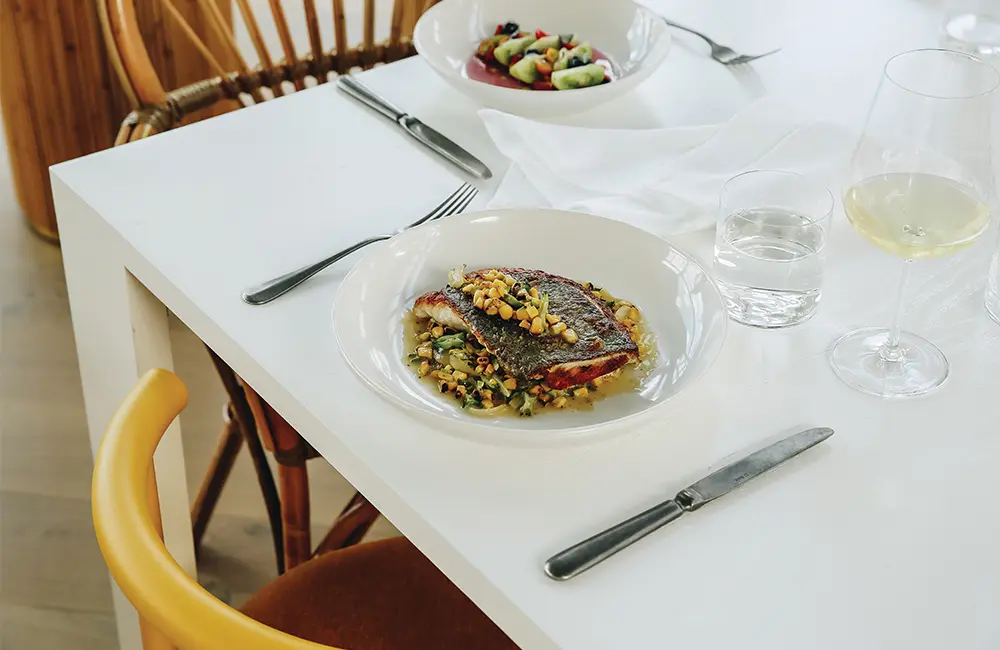 Resembling a deconstructed Snickers Bar with Flaky Chocolate, Roasted Peanut Ice Cream, Caramel and Chocolate Crisp, it was an indulgent feast for the eyes and tummy and lasted a grand total of three minutes.
Tucked away at the far end of the Howard Smith Wharves precinct, ARC Dining and Wine Bar is an elegant (and Insta-worthy) venue you'll want to make a reservation for ASAP!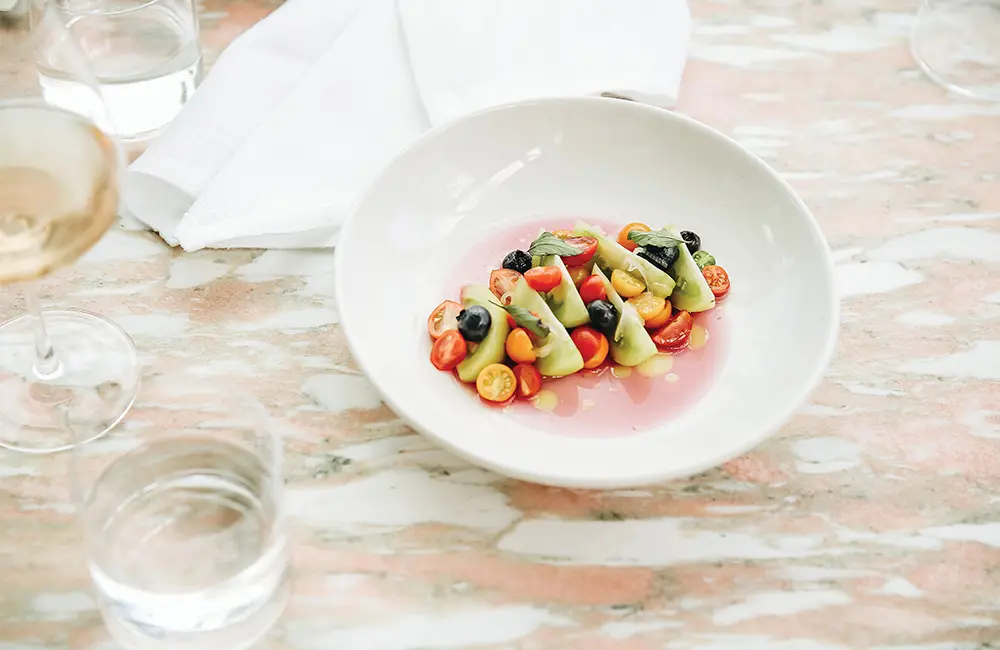 Liked this? You'll love these! 1. Our Favourite Italian Eatery Is Now Serving Up Delightful Pink Gin Cocktails! 2. Discover Newstead's Newest Roastery And Coffeehouse, Salt 3. Family Love: The Gold Coast Distillery With A Heart-Warming Story