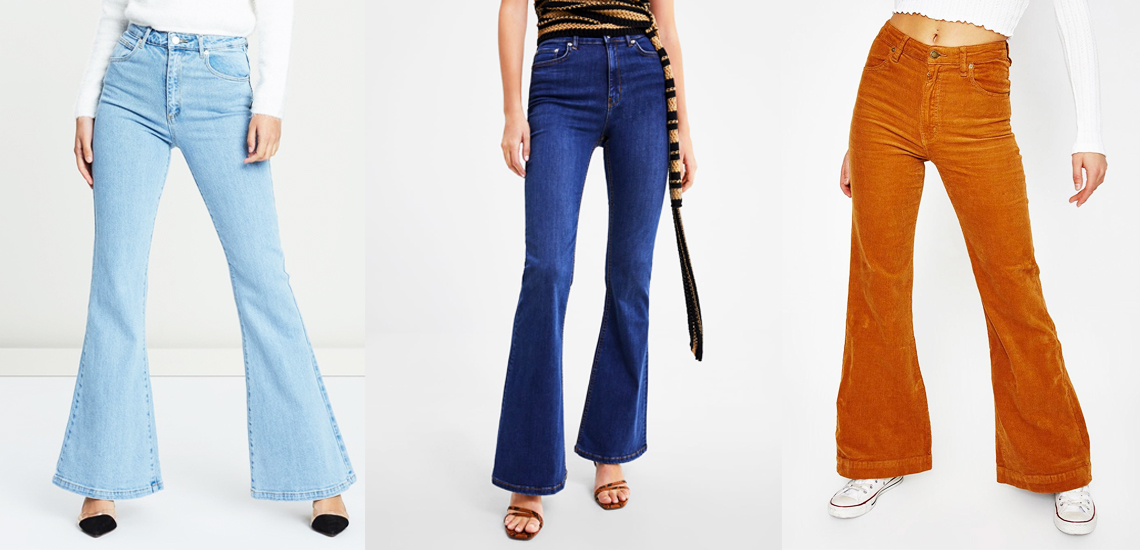 Trend Alert: Flared Jeans Are Back And Are More Stylish Than Ever!
Seeking major Woodstock vibes? Say no more…
---
2019 is clearly the year of comebacks, and no, I'm not talking about the Jonas Brothers. I'm talking about fashion trends from the 70s and the 90s, which are filling stores' shelves and inevitably, our wardrobes. Now, we're certainly not mad about this, as flared jeans are a current trend we're obsessing over, here at Style.
"Where can I get my hands on these?" you may ask. Well, there are heaps of places both in store and online that offer this timeless trend in various shapes and hues.
The usual go-to for all things denim, General Pants Co. offer a range of styles, lengths and colours which make it almost impossible to choose which one to purchase. Stocking brands such as Ksubi, Rollas, and Dr Denim, you'll have no trouble finding a style of your liking.
Every fashion lover would agree that Zara is a hub for trendsetting or stocking the latest trends. Thankfully, this season, Zara has done just that by jumping on this 70s movement, and at an affordable price. The flared jeans in Zara stores at the moment are giving us serious Woodstock vibes, making us wishing we were born in the sensational seventies.
Last but certainly not least, we recommend checking out The Iconic's range of flares to give your wardrobe a little bit of retro chic. Once again stocking multiple brands, including Abrand, Levi's, and Wranger, the options are limitless, and your winter wardrobe for 2019 will be complete. So, go earn yourself a few style points and jump on their website!
Liked this? You'll love these!
1. There Are The Boot Trends We're Obsessing Over For Winter
2. Splendour 2019 Fashion Trend Edit: The Hottest Trends
3. How To Rock Some Of The 90's Most Iconic Fashion Trends