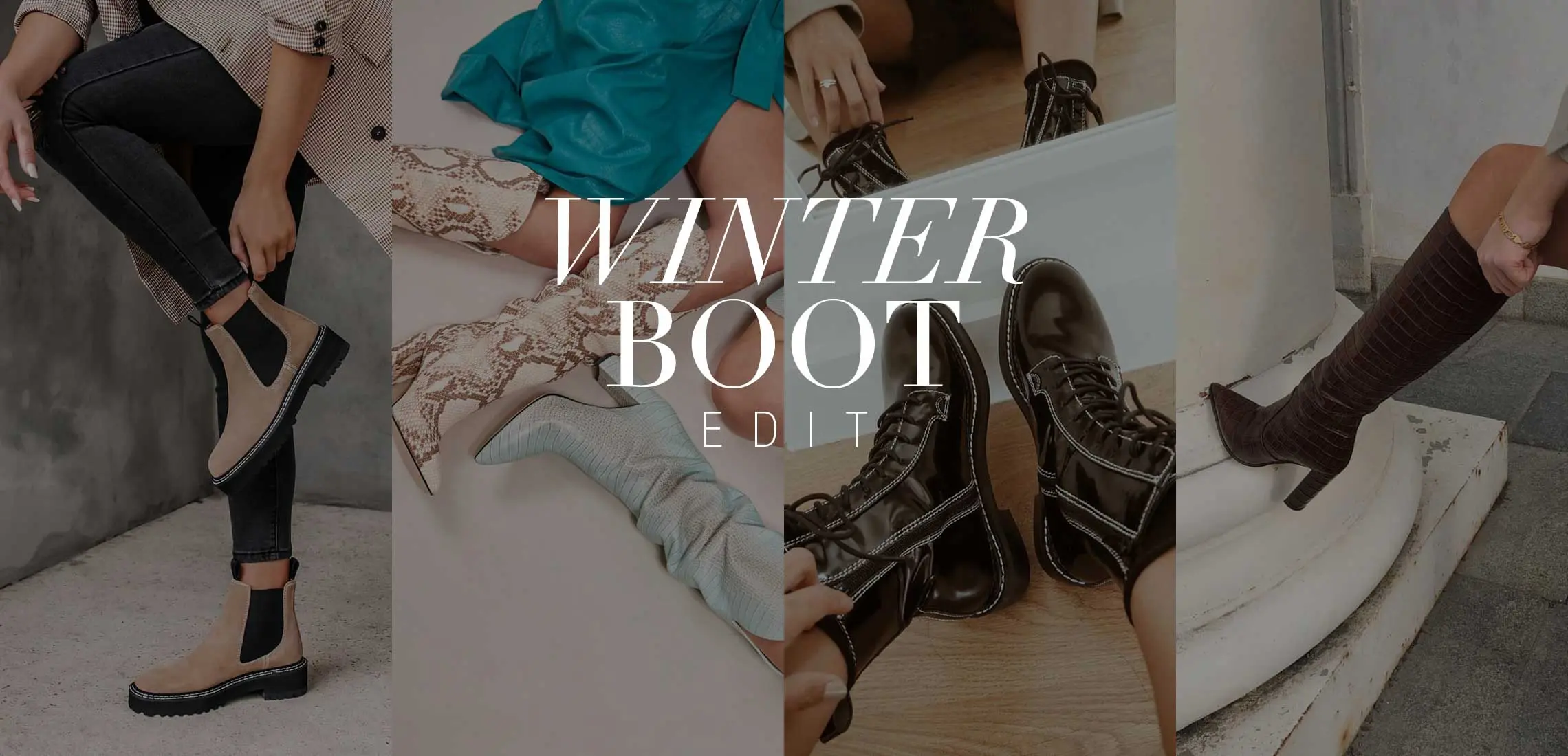 A Guide To The Best Boots For Winter
These boots are made for walking…
By Guest Styler | 26th May 2020

It's that time of year again where we put away our beloved sandals and wedges and bring out the (possibly more beloved) winter boots! Say 'catch ya!' to cold footsies and expensive pedicures and embrace the closed-toe goodness winter brings.

If you're like us, getting back into the world after a few weeks hibernating in iso, we're ready for some fresh fashion inspiration and the timing is perfect! With the new season officially around the corner, we're keen as beans to inject some new life into our outfits and hunt down the chosen boot to see us through multiple looks, elevate our style and keep us walking through the cooler months with our best feet forward.

Although, like many of us, we're trying to be a little more careful with our ca$hola. As such, we've curated the perfect winter boot edit of all the top trending styles so you can purchase in confidence, knowing any one of these looks is a solid investment. Enjoy below!
Knee-High Croc
It's official. This guy is THE boot of AW20. It's all about the croc-effect when it comes to accessories this season – particularly shoes. Knee-high croc boots have been cropping up on street style pics all over the place from London to New York and now Brisbane. This style is only going to get more popular as we move further into winter and we're loving the neutral shades they're in. A soft nude or chocolate brown are sure winners, but the bolder shades are perfect if you're on the hunt for a statement piece.
Ready for Combat
A-TEN-HUT! Move over dainty because the combat boot is back in town. This chunky, masculine design will add an instant boost of effortless style to your outfits. Chuck these guys on with a pair of 'mom jeans', singlet and a boyfriend blazer, or opt for a slip dress and leather biker jacket for a perfect combination of grunge and girly. If comfort is your key, add some street-style aesthetic with this look and you'll be sorted. Don't forget you can always mix things up with different coloured laces.
The Slouch
Skintight and sleek is a thing of the past – bring on the slouch! These ruched designs add texture and dimension to the classic knee-high boot. We're loving bold prints on our boots this season and python print is here to stay. These guys are perfect over jeans or under A-line skirts. Plenty of classic winter outfits can be elevated with a pair of slouchy boots!
Romper Stompers
We're taking it back to the 90s with these cooler than cool stomper boots. With a construction-worker aesthetic, this boot is the definition of urban chic. Don't be afraid of a flatform either! Bigger the stomp, better the style. These guys will go perfect with all that loungewear you've likely been buying lately. Pop on a pair of these over your neutral tracksuit set with an oversized denim jacket and blazer and voila! Monochrome seems to be where it's at with this trend and we're particularly loving the black and white stitching details you can find on these styles this season.