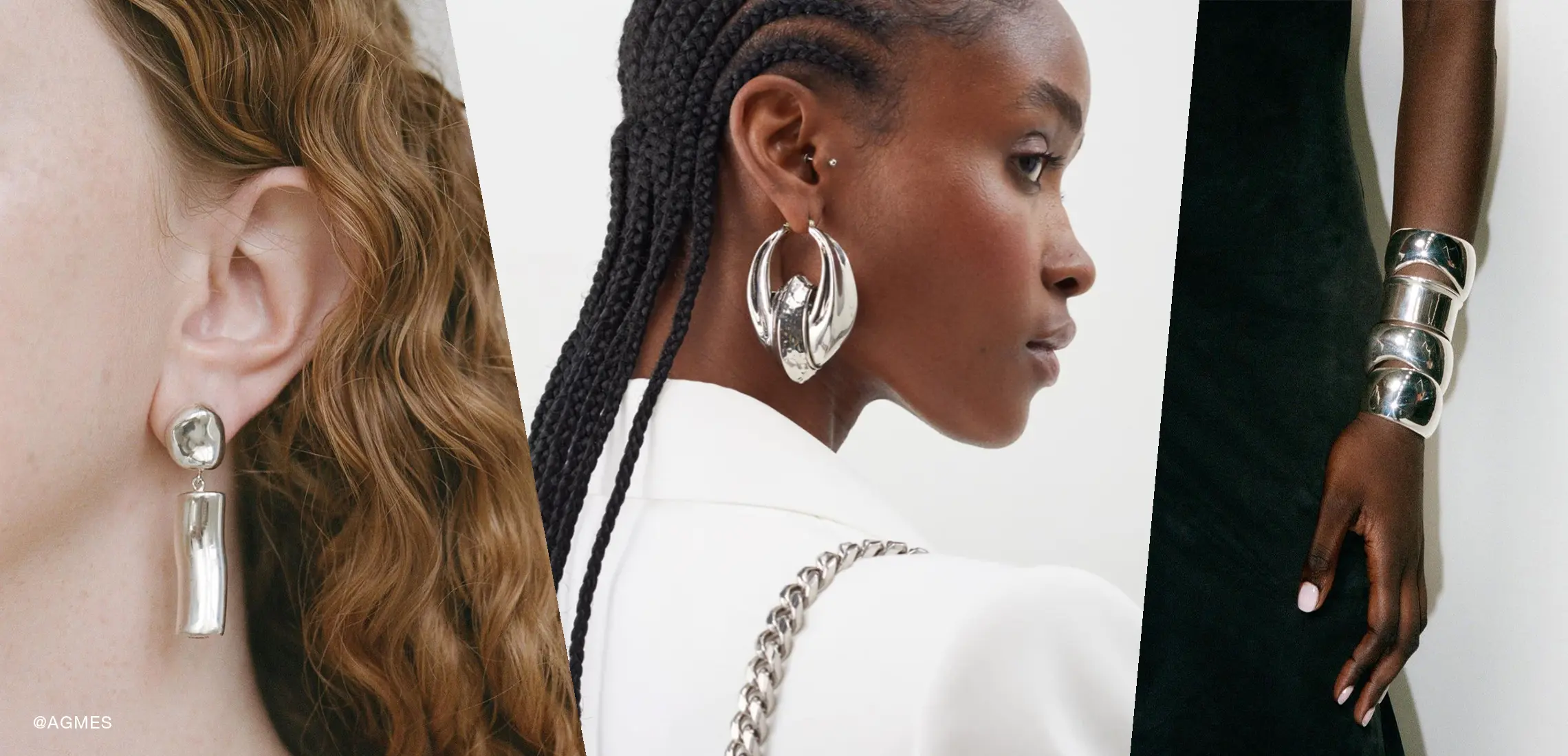 In Chrome: Why It's Time To Jump On The Silver Jewellery Bandwagon
Liquid look
By Astrid Taemets | 10th July 2023

After years of dedicating our jewellery collections to gold pieces, it's time to switch up your look and embrace all things silver while it's making fashion headlines. 

Made popular in the 90s, the chrome set has made a not-so-subtle comeback thanks to celebs, A-listers, and fashion brands all championing its fresh cool appearance, which pairs perfectly with an elevated and minimalist aesthetic (cue St. Agni's Resort '24 and Mariam Seddiq's AAFW collections).

Moving away from the traditional and basic shapes of yesteryear, modern silver jewellery almost has a liquid look to it, and now stars in a high fashion role that is just as much a mini sculpture as a set of earrings. It's wearable art in its finest form. 

From your Euro summer adventures to that black-tie gala, embrace the allure of silver with our pick of heavy metal pieces to add to your evolving jewellery collection now.

*Some prices have been converted to AUD and are subject to change.