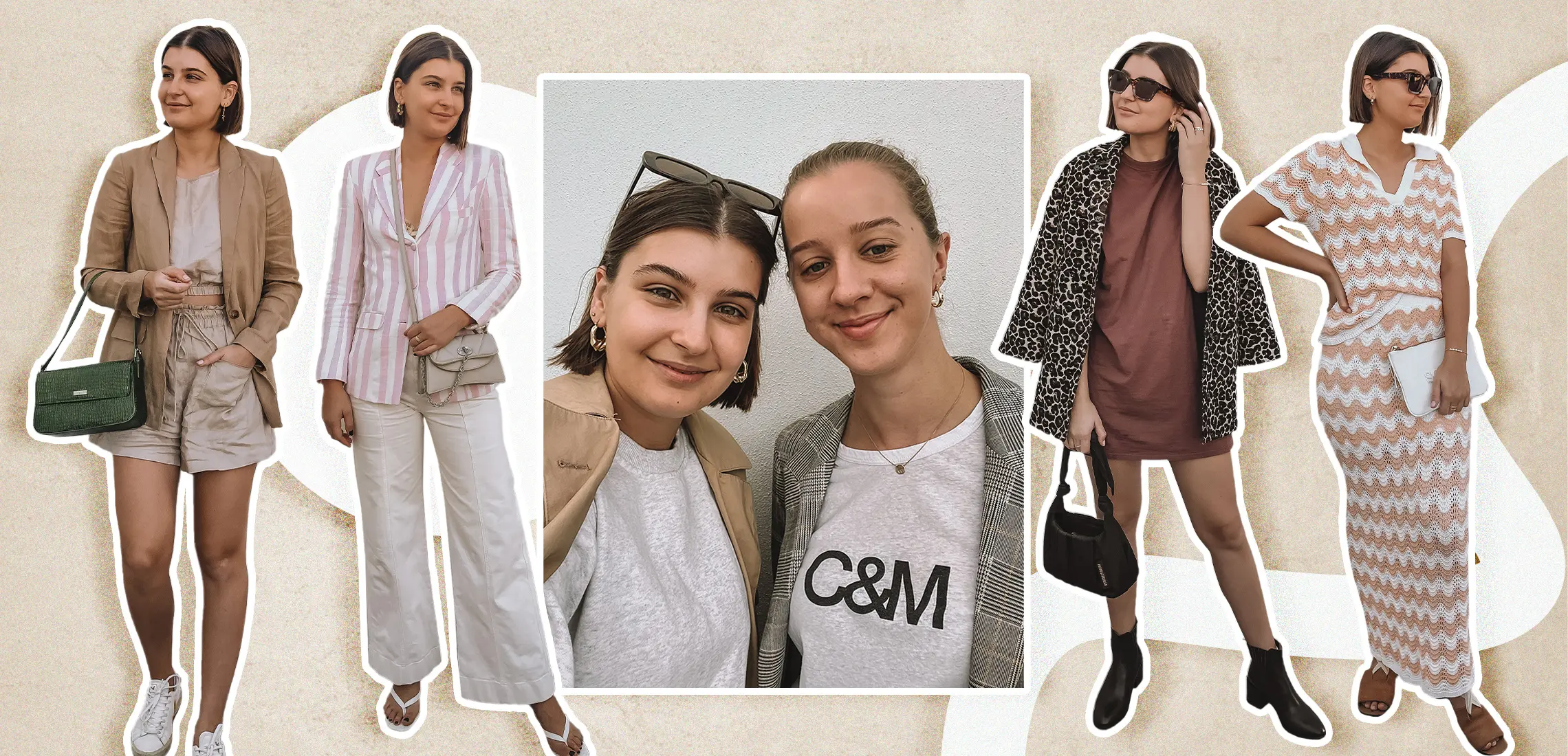 Housemate Goals: My Roommate Dressed Me For A Week!
The ultimate roommate challenge!
By Guest Styler | 7th June 2021

Sisterhood of the travelling jeans was literally the start of our friendship. Yep, I met Georgia when I bought a pair of pastel pink Seed Heritage jeans off her (that I still have!) back in the OG days of 2015. Best friends for over six years now, it only seemed fitting that we continue our fashion friendship. The challenge: Georgia dresses me for seven days straight! I would call my style more casual and masculine, whereas G is more feminine and chic, so it proved the perfect roommate challenge, just weeks before we moved house.
MONDAY | Waking Up With Aje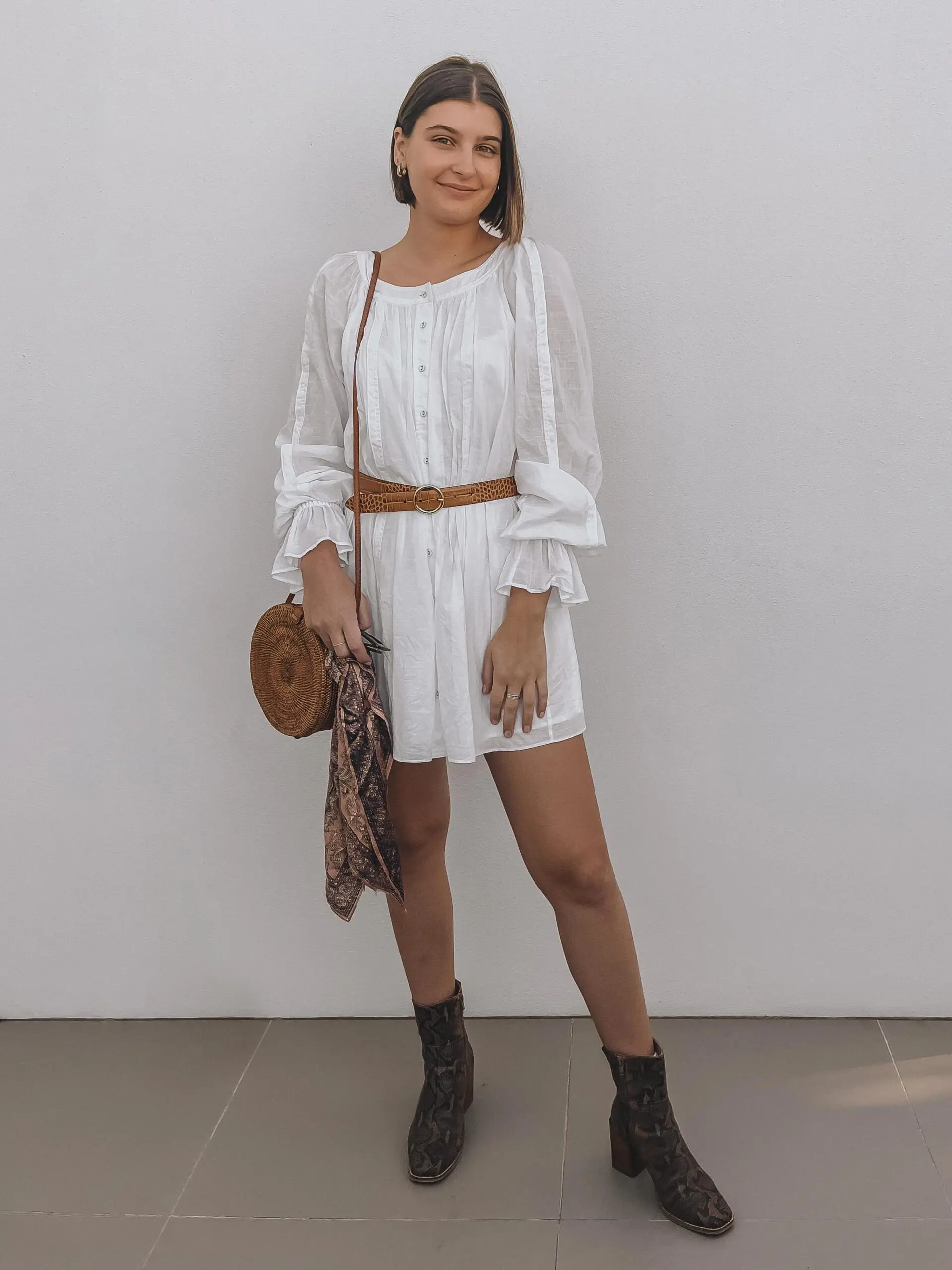 Big plans called for drastic measures. We had pre-chosen our location to shoot each outfit so when we walked onto our rooftop at 8am and saw the janitor in our zone, we had to politely ask him to GTFO so we could get down to biz. Regrets? None. Look one = done.
TUESDAY | Coastal Crochet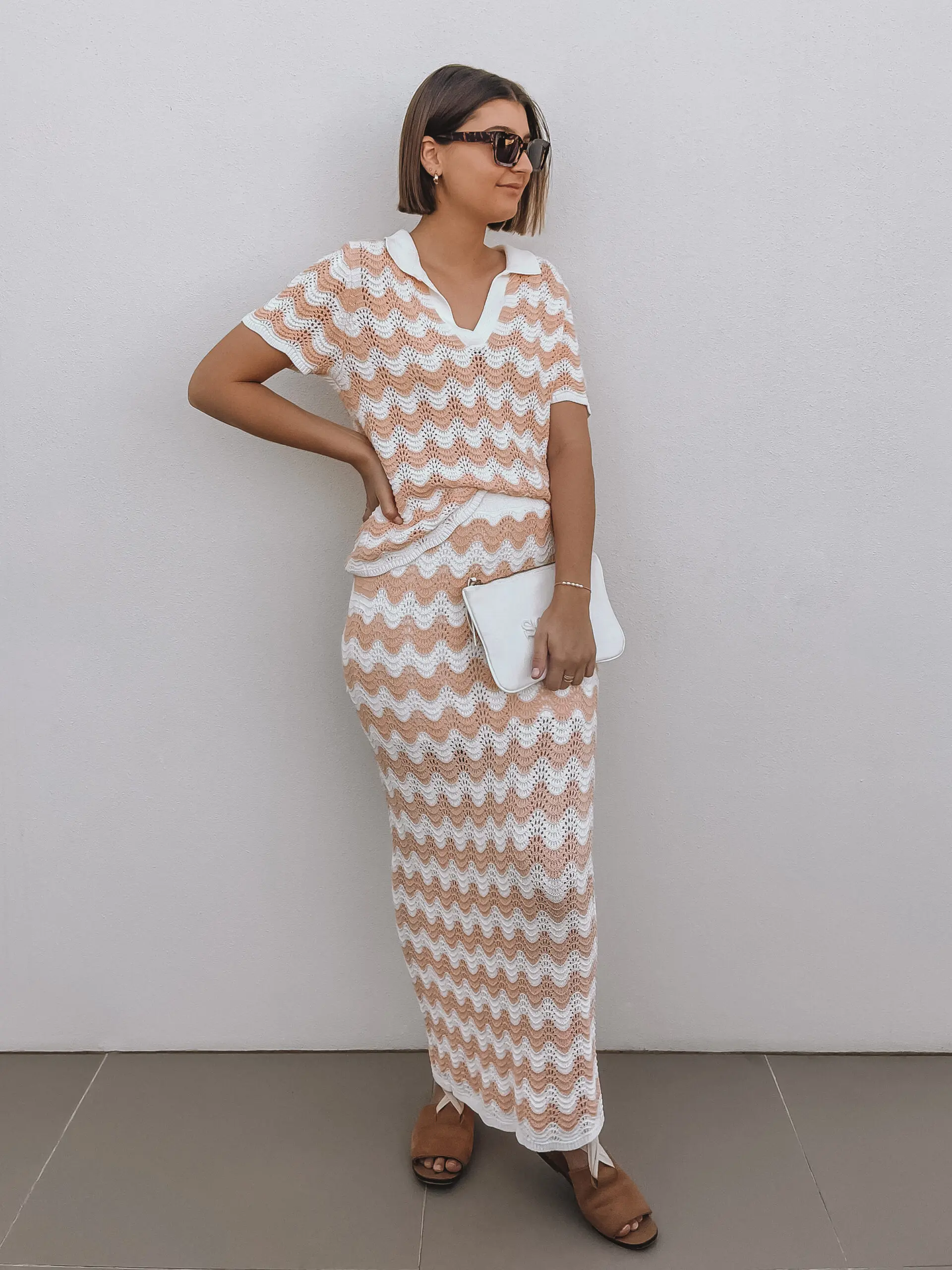 I'm all about the vintage-style polo collar and casual crochet. It's ideal for warmer days and gives off serious coastal-cool vibes. G borrowed this outfit for a baby shower recently and styled it the same – with a clean white clutch and tonal sandals.
WEDNESDAY | Hump Day Statement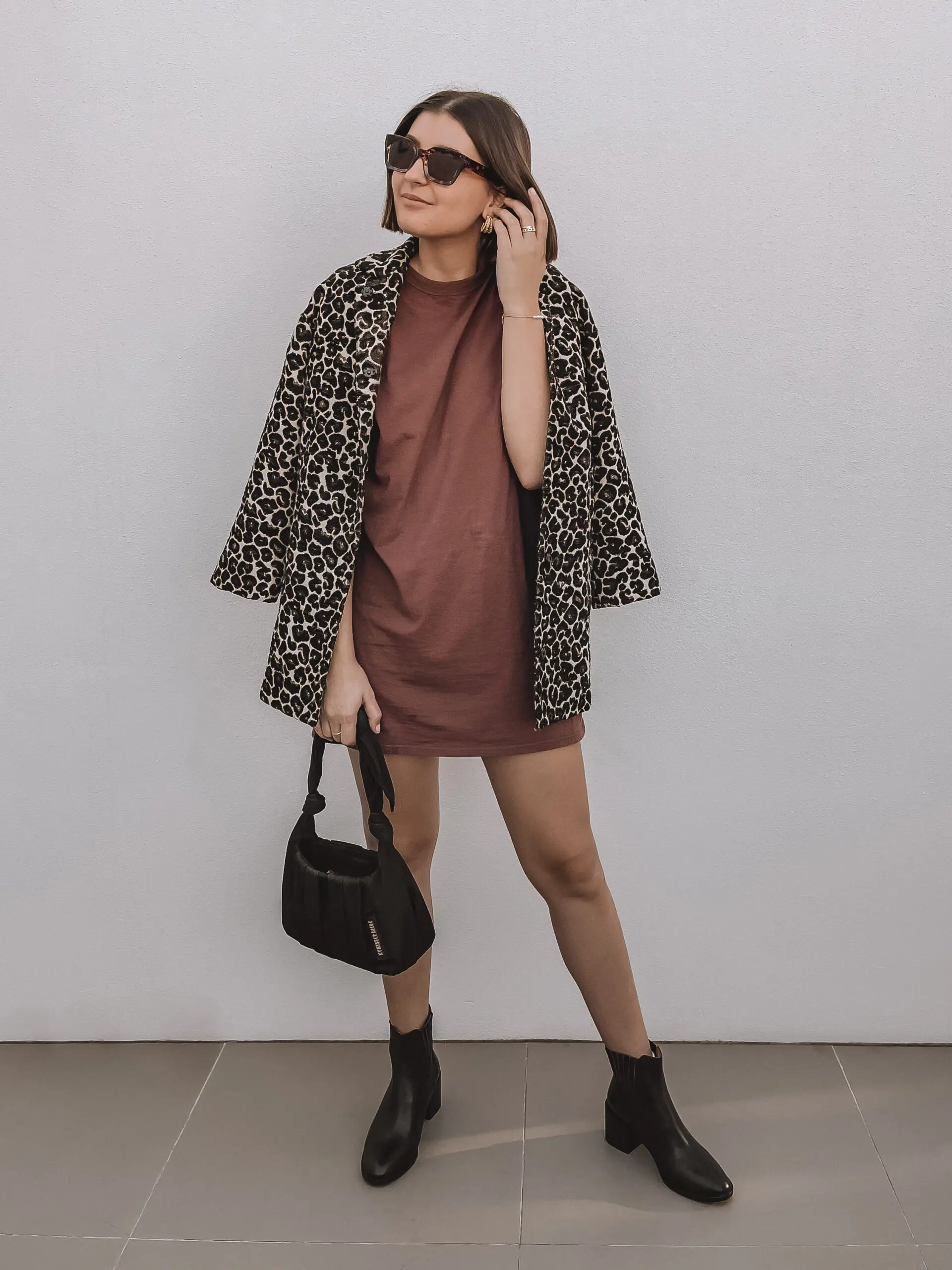 Did someone say mid-week degustation!? Creative Director/Editor Tracy and I skrrrted to the GC after work to experience the launch of Critique at JW Marriott Gold Coast Resort & Spa's very first Decadent Degustation. Dressed for the part, we got treated to a five-course ocean and paddock to plate feast, with complementing wines to pair.
THURSDAY | Dawn to Dusk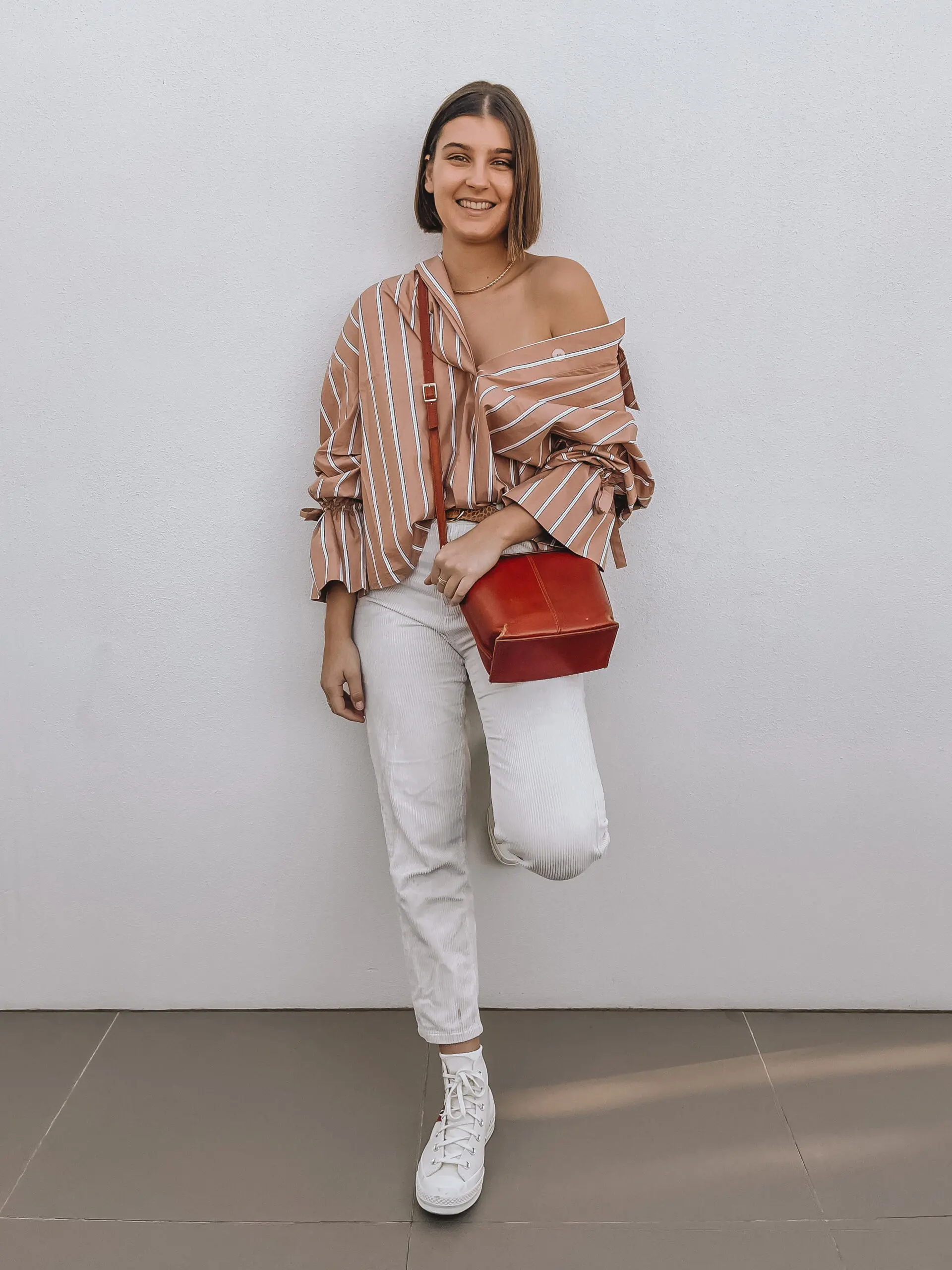 We had a last-minute outfit change Thursday morn! When my brown leather Seed crop wasn't working, G opted for my new Nice Martin shirt which I was considering returning. We got straight jacket vibes to start with, but after a quick squiz at IG tags for styling tips, she found the off-shoulder look!
FRIDAY | Desk To Drinks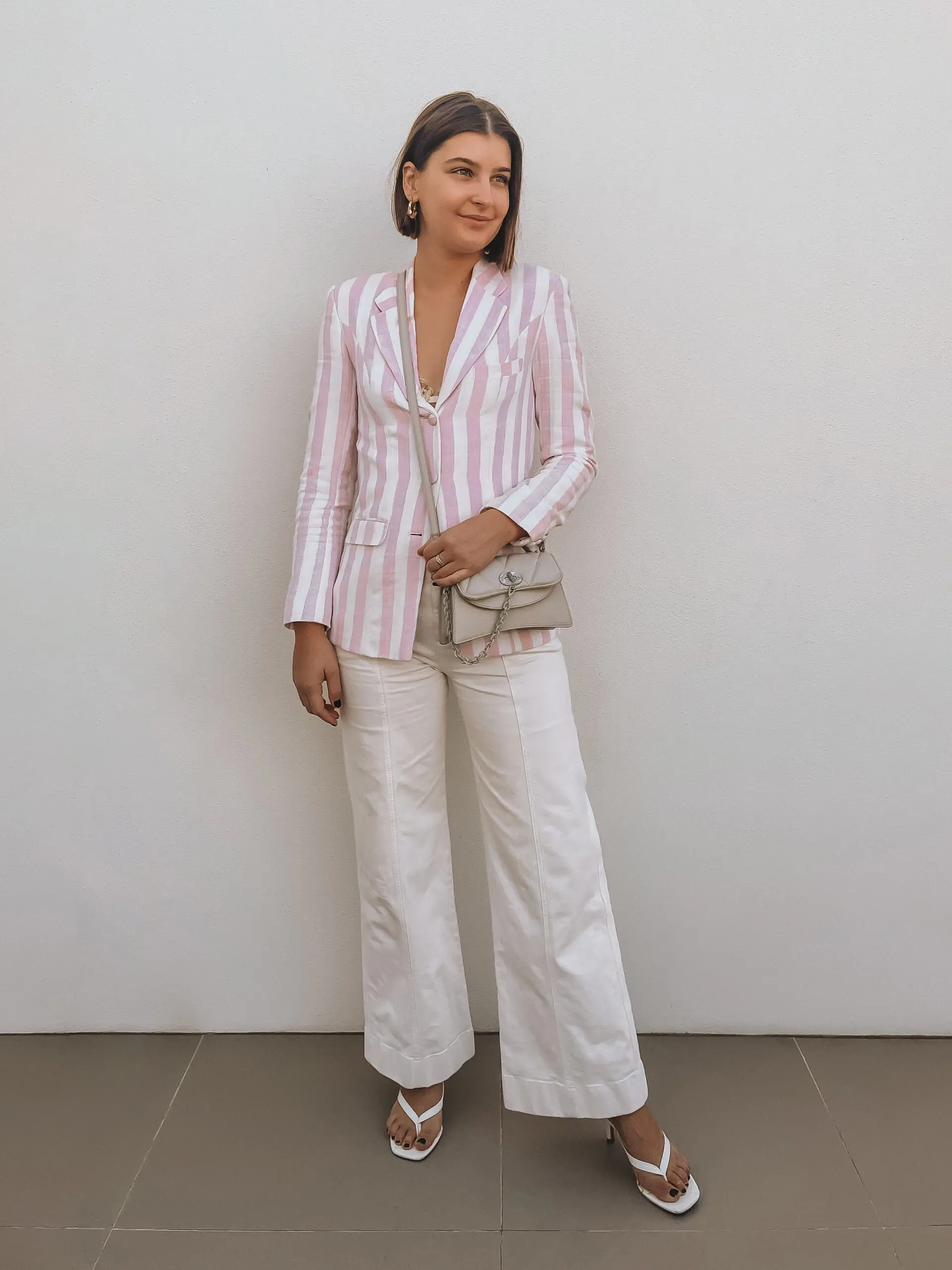 I had this blazer made at the local market during my last trip to Cambodia in 2019 and to this day, it's still my staple wardrobe piece. I'm always styling it in different ways to get the most wear out of it, and luuurved this new look G put together! The lacy bralette and straight leg pant combo was perfect for a Friday night party on the GC. Psst, there's GROOVY rainbow stitching on the inside 😉
SATURDAY | Cool & Casj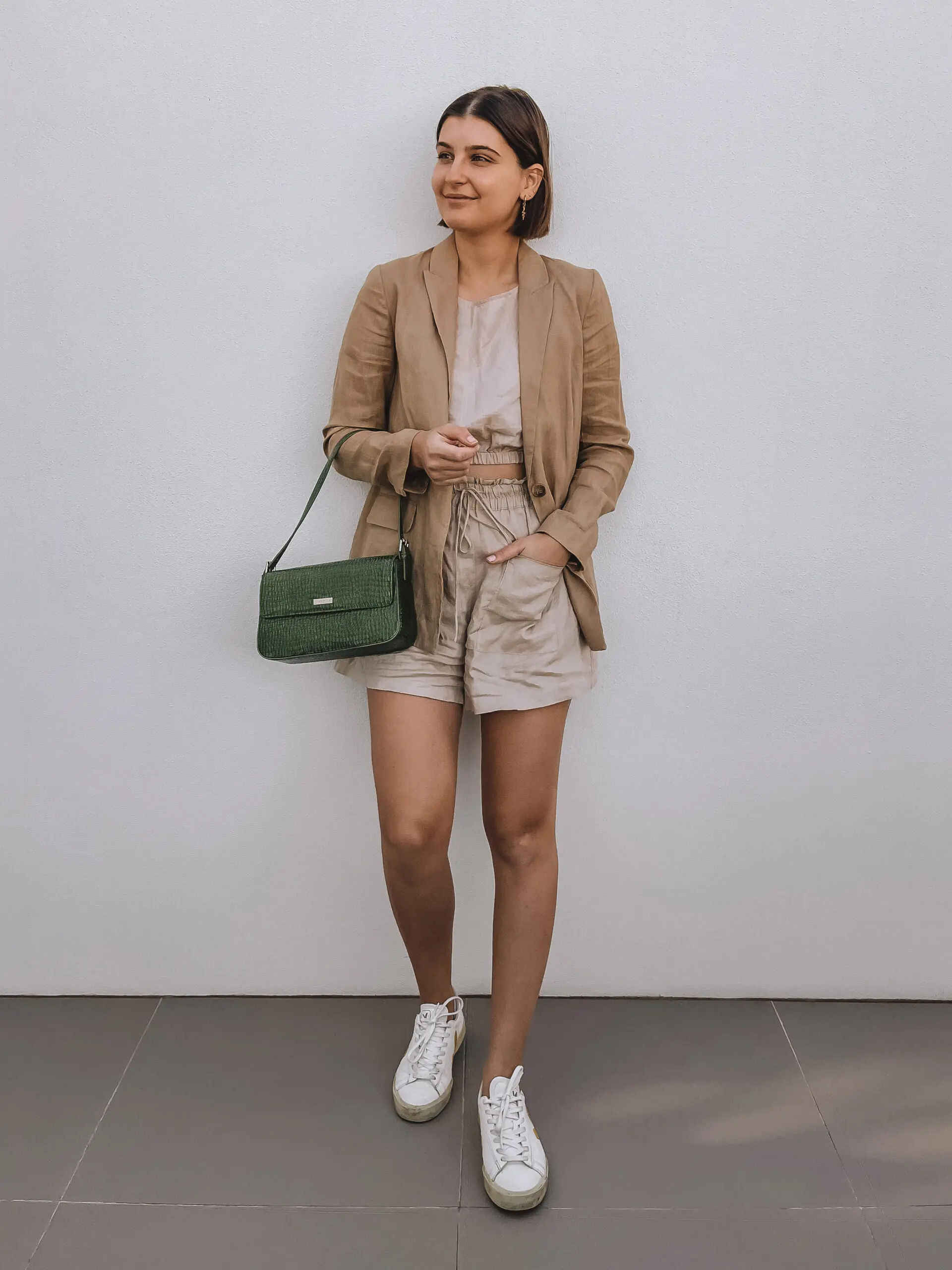 G had pre-prepared this look for when I woke up on the GC. Grabbing a coffee at No Name Lane, Oracle Boulevard, the outfit perfectly hid the hangover. You can do no wrong when colour blocking. Plus, I got to flaunt my latest purchase… this Nakedvice green croc bag! Vibe, right?
SUNDAY | Lazin' In Leisurewear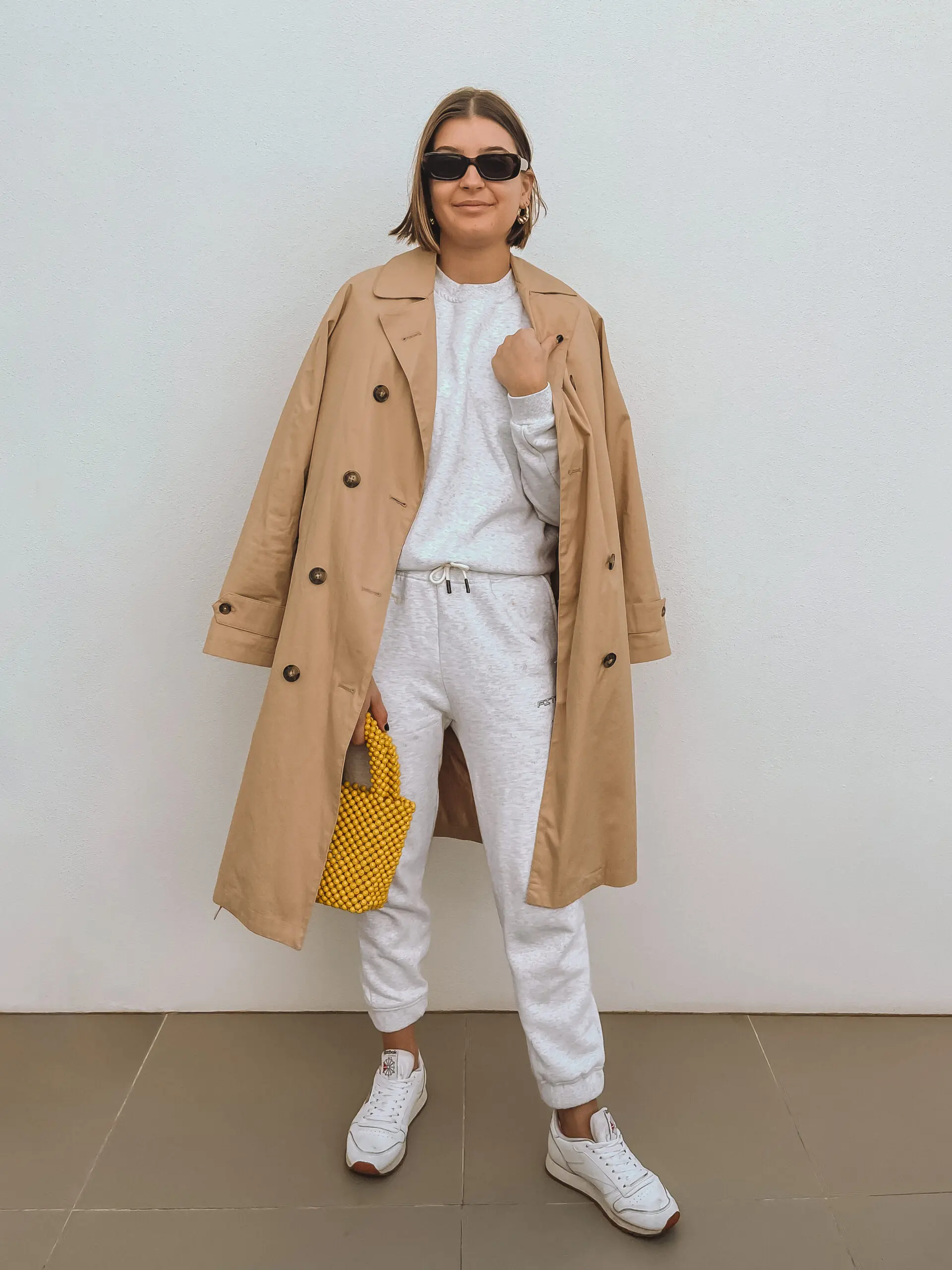 Sunday morning started as it should, lazin' around in leisurewear. G just threw a trench over my shoulders for good measure when I went out to fuel up with caffeine. I ditched the jumpers during the day but popped them back on for Sunday night fam dins at Brookfield, where all temps are more extreme.
What a week! If there's anything that will get me out of bed before 8am on a weekday, it's fashion. What have I learnt? You can do no wrong in beige!
Cheers roomie!