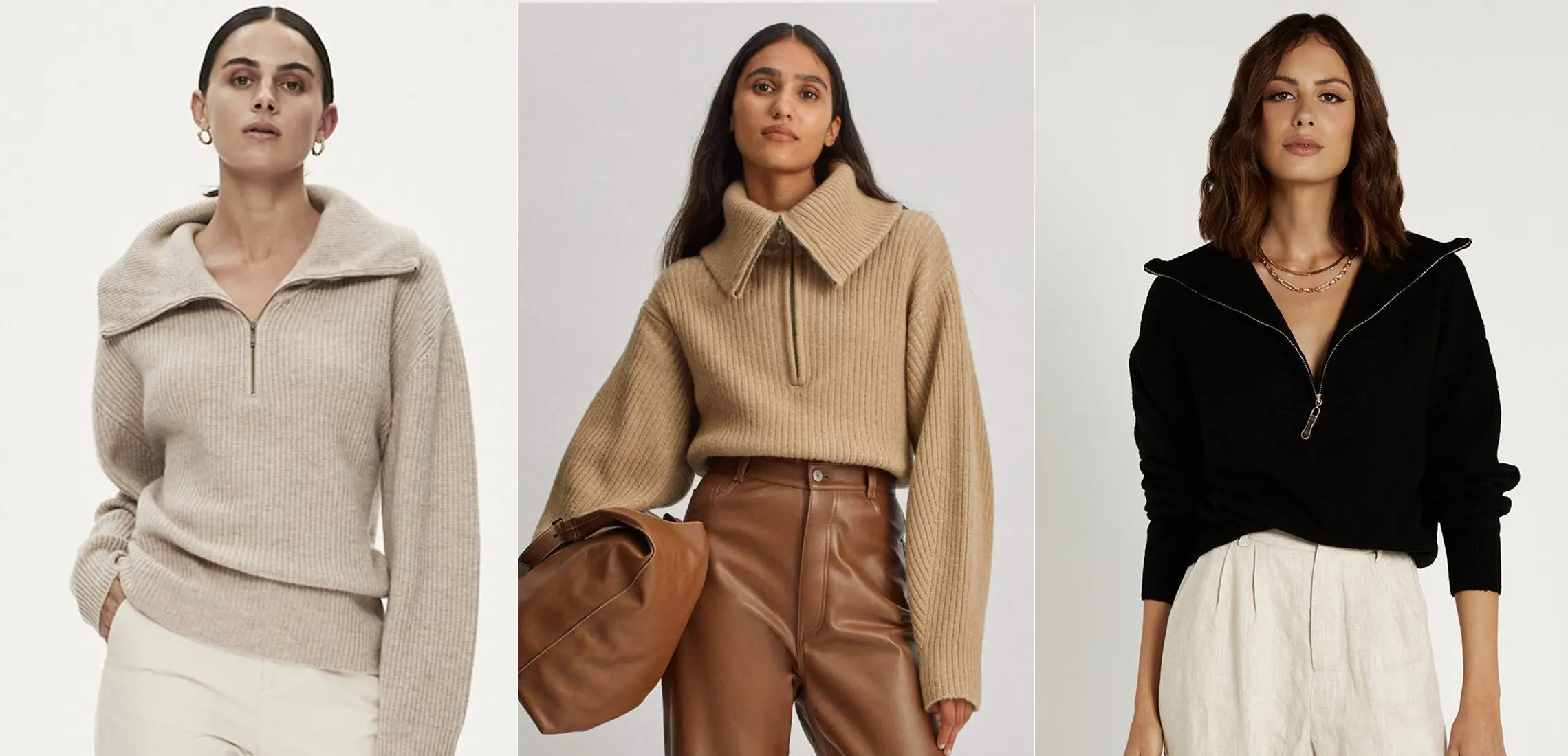 Cosy Up In These 9 Half-Zip Knits, Approved By Dad 
Dad, once again inspiring our fashion picks!
By Astrid Taemets | 6th May 2021

Dads, don't you just love 'em… for their fashion sense?! Not a sentence I ever thought I would utter before, but here we are.

From the chunky dad sandal that still clings to the foot of every member of the fashion ratpack, to the winter-friendly chunky loafer that's hot-footing it everywhere you go, dads the world over have been (unknowingly) inspiring our fashion picks of late (um, thanks?).

And much like the popularity of the baseball cap and sweatshirt look that's flooding our IG feeds, we've been spotting another cosy 'dadcore' style on our go-to gals: the zip jumper.

What once was reserved for hiking expeditions and dads on the golf course on a cool day, this zipped winter-warmer is having a real moment in the spotlight.

Pair it with a crop top and leggings for a quick errand to the shops, or throw it on with trousers and a blazer (when the cooler temps kick in) for a dinner date – whichever way you choose to style it, we're certain you'll get your cost-per-wear outta this winter wardrobe essential.

Below, nine half-zip jumpers to satisfy the fashion obsessive, and their dad!