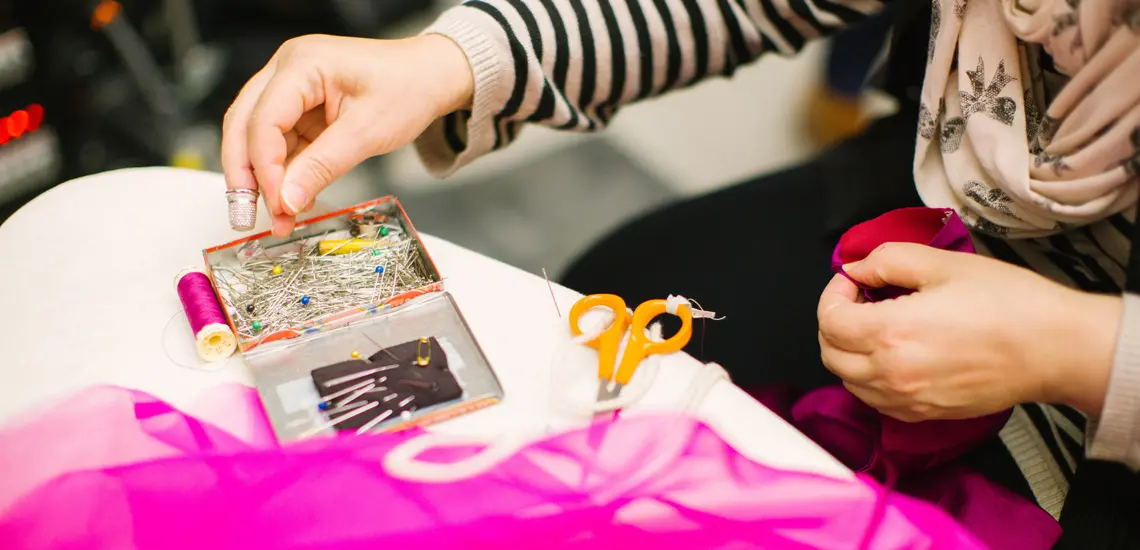 Brisbane's Best Alterations
For that time you split your dress doing the 1, 2 Step.
By Guest Styler | 25th May 2016

Everything about this item of clothing is perfect. Except for this one teeny tiny sizing issue. So what do you do? You take it to get altered, of course! If you're not too sure who you can trust with your prized garments then check out our list of where to go for Brisbane's best alterations!

Doree Mending has been doing clothing alterations, clothing repairs and invisible mending since 1934. Located in Tattersall's Arcade off Queen Street Mall, you can take in your desired garment for alteration, including brides, bridesmaids and even the groom! Specialising in ladies' dressmaking and men's suits, you won't be disappointed in Doree. Plus, it's in an easy-to-access location!

Alter-Ego offers alterations across couture, dancewear, swimwear, casual and formalwear, corporate uniforms, men's and ladies' suiting and wedding dresses. They're not shy when it comes to leather and fur either! Quite the popular place to go for fashionistas, you will be in good hands at Alter-Ego. If you're wanting to upskill, check out their sewing classes! They also offer ready-to-wear bridal collections and couture creations.

This is the go-to for affordable alterations and they have a variety of locations around Brissie. If you're on a budget and need simple sewing jobs such as hemming and taking in garments, be sure to give them a go! With their 14 locations and various services on offer, you can get all of your altering, ironing, laundry and dry cleaning done in one go!
Tess Fashions, Brisbane
This clothing alteration business is a favourite in Brisbane. I've only ever heard good things and most of those assessments are coming from males so this business is definitely doing something right! Reasonably priced with amazing service? Sign me up!
May's Fashions & Alteration Service, Upper Mt Gravatt
Southsiders, rejoice! There's a really good clothing alteration business just off Logan Road. I've been getting trousers hemmed here for years and I even got my year 12 formal dress altered here (to perfection). It's a hidden gem and not even a two-minute drive from Westfield Garden City. Being so close to a shopping centre means you have an excuse to go shopping afterwards, yay!
Not only is this place going to save your hemlines but it's super cool inside too! BCCA can mend, alter, reshape and restructure any garment. They look after both men and women and offer a whole range of other services too. Pesky internet purchases not fitting the way you want? Well, they can help with that too! BCCA can work with leather, wedding dresses and other wedding day garments, create promotional material and repair your clothing.
People who live even further south rejoice! Sal's is located right near Grand Plaza Shopping Centre in Browns Plains. A friend of mine gets his suits altered here and said he couldn't even notice, it was so seamless. They also do women's alterations, including bridal, formal, leather, delicate garments, beading, sequins, knitwear and lace. It's perfect for those who live on that side of town and don't want to trek all the way to the city!
Liked this? You'll love these! Fashion Rules Made to be Broken 13 Fashion Movies You Need To Watch Revamp Your Wardrobe on a Budget