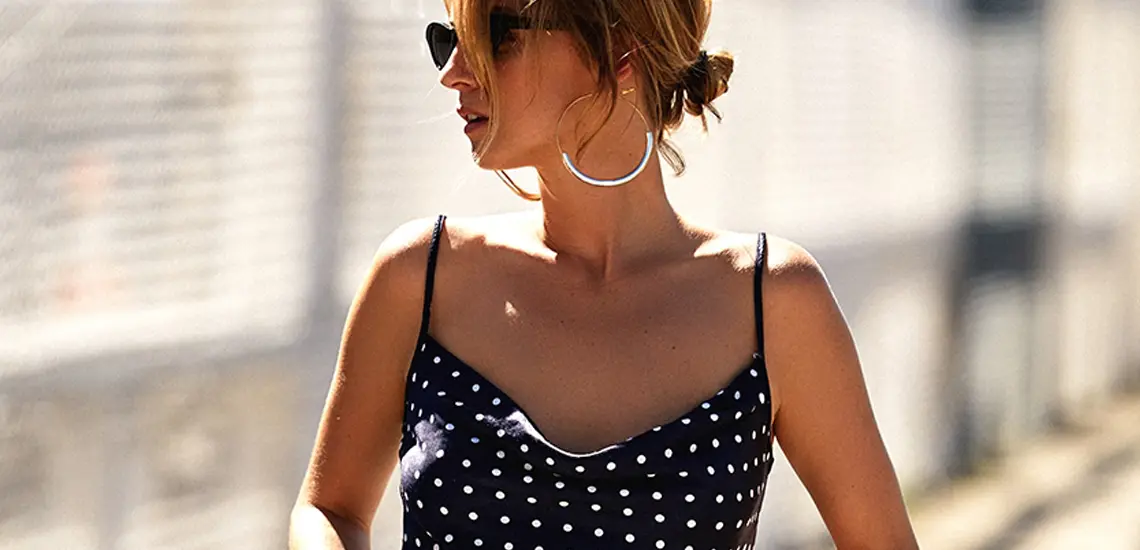 5 New Ways to Wear A Slip Dress For Summer
Bye-bye, boudoir!
By Guest Styler | 8th November 2017

The slip dress stepped out of the bedroom this time last year and quickly became the only thing we wanted to wear all summer long. Trends come and go, but one thing we're sure of is the slip dress will be front and centre again this season.

No matter your shape, size or height, there are many different slip dress styles that can be rocked as a sole statement outfit or serve as another layer to your look.

Whether you like to keep your slip dress look minimal and polished or prefer a nineties grunge vibe, we take a look at five new ways to wear the trusty slip dress this summer.

We're no strangers to layering a slip dress over a t-shirt, but this season get ready to see the trend step up with a statement sleeve. Whether you're giving your trusty off-the-shoulder top a second wind or looking at investing in a top with a bit of interest, the sleeve says it all. Keep your accessories minimal and rock this preppy look with a pair of sneakers for an instant edge.

Rules were made to be broken and breaking them has never looked more cool. Clashing patterns is definitely having its moment and although the trend may seem daunting to try, it's never been easier. Rather than leaving your loud beach cover-ups and button-ups for holidays, dip into your vacay wardrobe and wear them over top of a printed slip dress for maximum effect. The louder the layers, the better!

When Friday night arrives, there is no question that it's time to slip into something a little racy. Opt for a slip dress style with a touch of lace that can easily look edgy by rocking a leather jacket. Team your look with minimal accessories and let the dress speak for itself.

I don't think it's possible for a blazer to look bad teamed with any outfit. If your office dress code allows for it, the blazer and slip-dress combo should instantly become your honourary work uniform throughout summer.

The trusty LBD has been taken to the street and it's never looked better. When looking for a staple slip dress, be sure to try a few different styles and sizes on first before deciding which will best allow you to mix and match your accessories. This Zimmermann slip is the perfect addition to any summer robe as it can be worn alone or over accessorised to take on a completely different look.
Feature Image: Bec & Bridge
Liked this? You'll love these! The Return of the Bumbag: This season's must-have accessory 5 Spring Racing Trends To Wear This Season The Sneakers We're Ditching Heels For