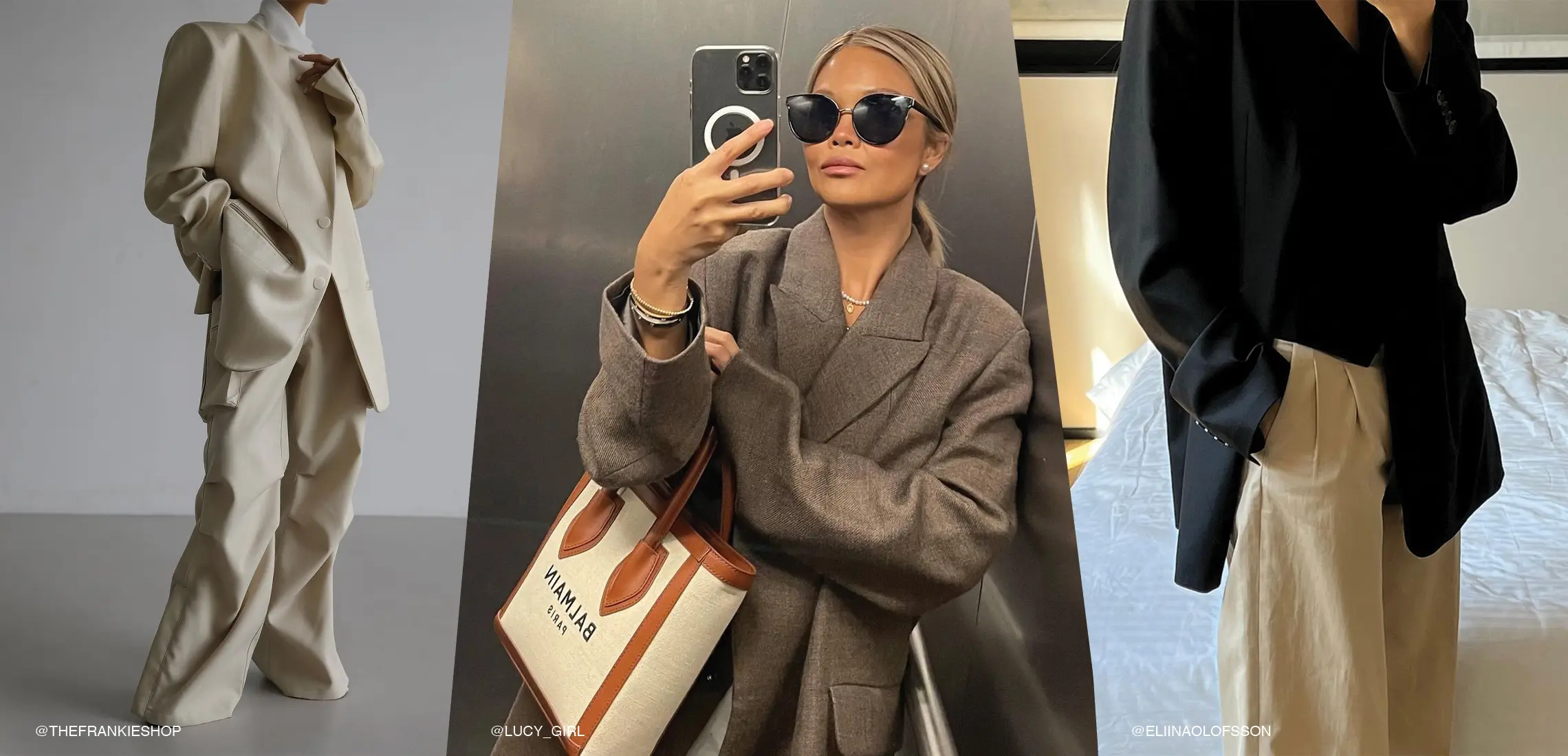 Warm Up With 15 Of The Coolest Blazers You Can Buy Now 
Let's get blazed 
By Astrid Taemets | 8th August 2023

Hi, my name is Astrid, and I'm addicted to shopping (don't judge – we all have our vice!).

While some girls have a thing for shoes and others bags, a select few like me spend their life in pursuit of an endless accumulation of blazers. 

Arguably (and I am biased here) a wardrobe's greatest asset, a quality-made, well-cut blazer is among one of the strongest styling essentials, and can adapt to just about any occasion. From a sleek evening slip and slouchy blazer duo to a boxy mens vintage pinstripe with sambas, jeans, and white tee, or a fitting, double-breasted shape with comfy slacks and a pair of slingbacks or mesh flats, the limit does not exist. 

View this post on Instagram

Blazing (a term I've literally just coined) in all its glorious forms ensures you'll always leave the house looking polished, put together, and fashion forward, no matter what, further adding to my argument that your style knows no bounds when you invest, quest, and acquire all the blazers. 

And since my husband will never read this, I feel I am in a safe enough space to admit this is just an insight into my embarrassingly long wish-list of things I intend to buy (half of which will inevitably sit in the cart until sold out). From slouchy and oversized to structured and a lil' figure hugging, shop my personal edit of 15 blazers that are proof you can never have too much of a good thing.

*Some prices have been converted to AUD and are subject to change.