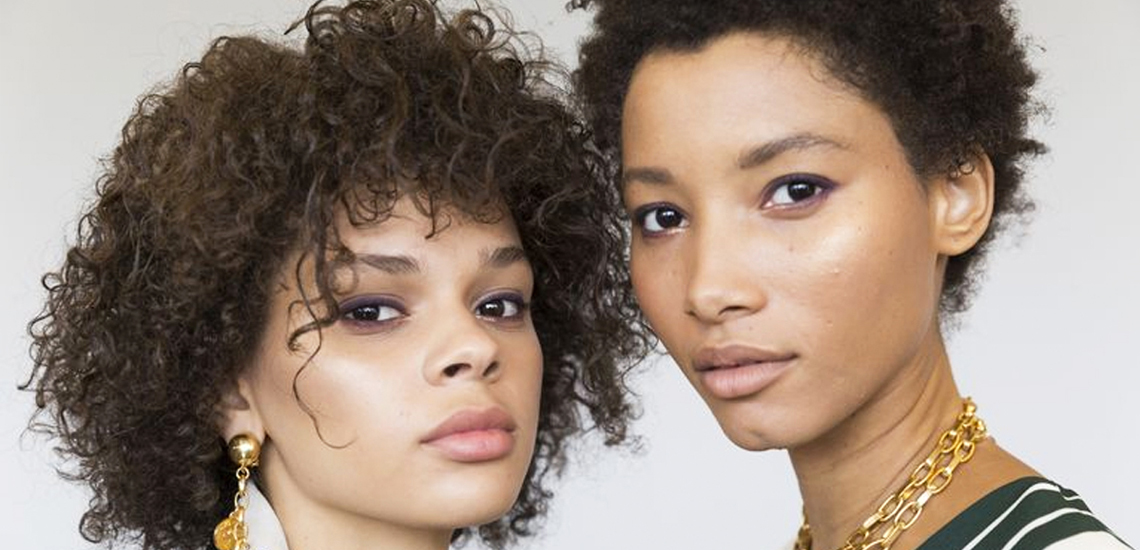 We've Rounded Up Some Of Brisbane's Best Light Therapy Treatments
Light up, light up.
---
Light Therapy Treatment, what is it, what does it do and how does it all work? We wondered too, so we've done the research for you and sussed out where to go in Brisbane and beyond.
The treatment uses (surprise, surprise) light to assist the skin in the healing process. It's a non-invasive answer to fight acne and generic skin scarring to reduce their appearance while creating a glowing complexion, amongst increasing other properties such as firmness and collagen production. This is achieved by focused and varied frequencies of red, blue and yellow LED (light emitting diode) lights. Fun fact: US Navy SEALs are noted to using the treatment for wounds and accelerate healing and regeneration of muscle tissues.
So, where do you go?
Soothing, results-focussed and rejuvenating, The Skin Lab's MediLUX LED is the non-invasive skin renewal treatment on everyone's radar. Developed by NASA (yes, NASA!), LED lights work at a cellular level to activate unique renewal functions, treating common skin concerns like acne, uneven skin tone, fine lines and wrinkles, redness, dehydration and even muscle recovery. Powered by the highest-powered LED Light Therapy technology and exceptional as both a standalone skin treatment or the perfect addition to your next skin needling or HydraFacial appointment, thanks to MediLUX, the team can target multiple skin concerns through a bespoke light sequence chosen specifically for you. With prices ranging from a single 45-minute MediLUX treatment ($129) to their gym-for-your-skin 10-visit pass ($49/session), it's no surprise they're booking out fast!
If convoluted technology isn't your jam, how about slipping on a mask and pretending you're lying on the beach for twenty minutes (without the nasty UVA or UVB radiation, of course). At Archon Spas, their LED Light Therapy is applied through a mask that feels pleasant and lightly warm on your skin, while surrounding your face in pure, narrow-band light. In fact, the treatment is so relaxing most clients fall asleep! Catching up on z's while giving your skin the love it deserves? We think yes. After your first treatment, your skin will immediately look clearer and brighter, and then you'll have a chat with their experts to figure out what ongoing maintenance will give you the most dazzling results. Just don't forget to sign up for their monthly newsletter to receive a $20 voucher to use on your first appointment!
''Switch on the light and switch on your cells'' is how Sherrill and the team from Brow and Skin Studio explain Light Therapy treatment. They use LTT as the essence to all of their treatments, with clients being able to add Light Therapy on-top of any other treatment they've scheduled. The Brow and Skin team use white and red light, with the red used to strengthen cell membrane as the stronger the cell is, the more it can protect and repair. Furthermore, it also increases blood flow up to 72 hours after the treatment, helping to oxygenate muscle tissue and generate hydration properties in the skin. The white light on the other hand, is integrated to target the nucleus of the cell, which is where the cells energy is produced while penetrating the dermis to assist in collagen production. The Brow and Skin Studio are absolute professionals when it comes to LED Light Therapy and offer a range of exclusive packages and treatment plans for clients to achieve the best results and ultimate glow. For more information on how Light Therapy Treatment works, we suggest giving Sherrill and the team a call or pop-in for a visit. Their experience and knowledge speaks volumes.
At Elysium, the light shines bright as LLT can be used as a stand-alone treatment to supress acne and rejuvenate the skin, it can be used with other treatments to reduce postoperative bruising, pain and swelling, and it can also treat muscle pain, joint pain and arthritis. The LPL device they use has more optical power and energy efficiency than other devices, and it also uses swanky Optimum Lens Array Technology to concentrate the light, providing faster, deeper and more intensive treatments without the risk of thermal damage. Its super handy photo-sequencing technology also preconditions the skin with one wavelength before applying another to provide better results. But that's enough tech talk – Elysium also offers one of the most economical packages in Brisbane!
NASA might not be your first thought when it comes beauty, but think again! At Envisage, they use the Bio-Synthesis LED Pulsed Light Therapy system that stems from extensive research conducted by NASA. While the space gurus were looking at photosynthesis, the studies showed that LLT regenerated skin tissue, boosted collagen production and improved the appearance of skin. All good things come in threes, and the Bio-Synthesis system has greater output intensity, covers a larger area and has more LED's than other systems on the market, which makes it three times more powerful, three times faster and takes up a third of the time. Envisage offers a red light treatment to increase collagen and elastin in the skin, minimise fine lines and wrinkles, and decrease scarring and pitting. The green light reduces redness, de-sensitises skin and fades pigmentation. The yellow light tones and firms loose skin and facial tissue, and the blue light is anti-bacterial to reduce breakouts, congestion and blackheads.
With over 100 clinics nationwide, Laser Clinics Australia really know their stuff. Whether you're after laser hair removal, a quick microdermabrasion or the latest LED Light Therapy Treatment, Laser Clinics is always a safe choice. They offer two LED Light Therapy treatments to correctly target your skin concerns. Yellow LED Light Therapy is the ultimate rejuvenating treatment used to increase healing, hydration and your overall skin health. While, Blue LED Light Therapy specifically targets active acne bacteria proven to reduce breakouts and help with skin clarity. Not sure what your skin needs? Don't worry, Laser Clinics offers no obligation, free consultations to help you figure it out!
Feature image: Matteo Scarpellini
Liked this? You'll love these!
1. The Best Winter Retreats And Treatments In Brisbane And Beyond
2. Your Go-To Glow List For Brisbane's Best Microdermabrasion Treatments
3. The 7 Debunked Beauty Myths That Will Leave You Shocked