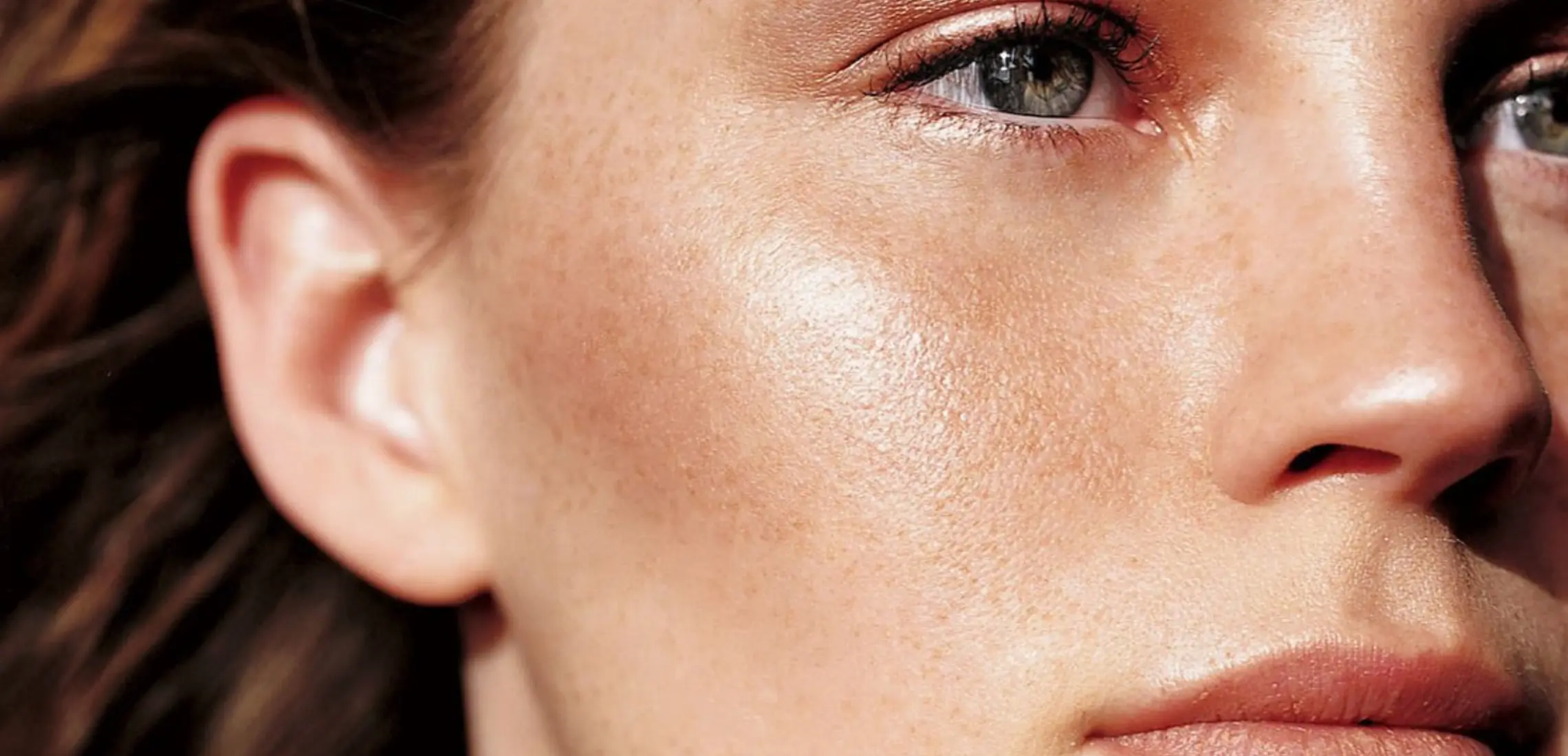 This Is Why You Need To Use Vitamin C In Your Skincare Routine
Dark spots, meet your match!
By Astrid Taemets | 1st December 2021

Think you've got your head in the skincare game? While cleansing and moisturising might be the backbone of any good, solid, skincare routine, a great one wouldn't be so victorious without the application of a vitamin C serum.

Why? Between brightening dark spots and helping to protect your precious skin against harmful UV damage, promoting collagen production, and improving uneven skin tone, vitamin C products are legendary for a reason. In fact, there's a whole slew of amazing benefits adding a drop of the ultra-popular antioxidant to your daily routine can do.

And though we sing its praises, our favourite glow-inducing ingredient can be notoriously finicky to implement if you're not familiar with its scientifically driven results. So, to help you get a handle on how to introduce it to your skincare routine, we're breaking down what you need to know to reap its many benefits.
What does vitamin C in skincare actually do?
We can wax poetic about how much we love this hyped-up antioxidant 'til the cows come home, but unless you've actually slapped it on your face and have the glow to prove it, it's hard to know what to expect from this super-ingredient. Put simply, vitamin C works to protect your skin cells from air pollution, sun damage, and other premature agers. Used in the right concentration, this antioxidant is a safe and highly effective acid that reduces dullness, evens out skin tone, texture, and acne scarring, all while offsetting environmental aggressors. Pretty impressive, no?
Combine all that with continual use, and you'll start to notice brighter, healthier, happier skin.
How often should I use it?
While you can use it morning and night, its best applied after your morning cuppa so that the antioxidant properties can do their shielding duties in deflecting pollution and other environmental aggressors from attacking your skin throughout the day. Our current go-to, the Biossance Squalane + Vitaminc C Dark Spot Serum is best applied on a clean face. Thanks to its one-of-a-kind serum concentrate which includes white shiitake mushroom extract blended with their own vitamin C, the formulation is able to deliver quicker, more powerful, longer-lasting results. Biiig tick.
In terms of when you should use it in your routine, Biossance suggest applying it to cleansed skin, then following with moisturiser, SPF, and, finally – if you feel so inclined – their Vitamin C Rose Oil for an extra hydrating, luxurious all-day glow. Note to self: make sure your skin is completely clean before applying it, as any residue from your cleanser will create a barrier that'll prevent this lil guy from being effectively absorbed, thus rendering it redundant.
Who should use it?
Starting to see the cumulative effects of sun damage? You're not alone. Anyone can use vitamin C to reverse visible signs of skin damage, and, similarly, anyone who wants to protect against future discolouration and maintain a clear, radiant complexion should give it a crack, too.
Love learning about skincare and the products you use? Join the club! Check out our comprehensive guide to all things skincare here.