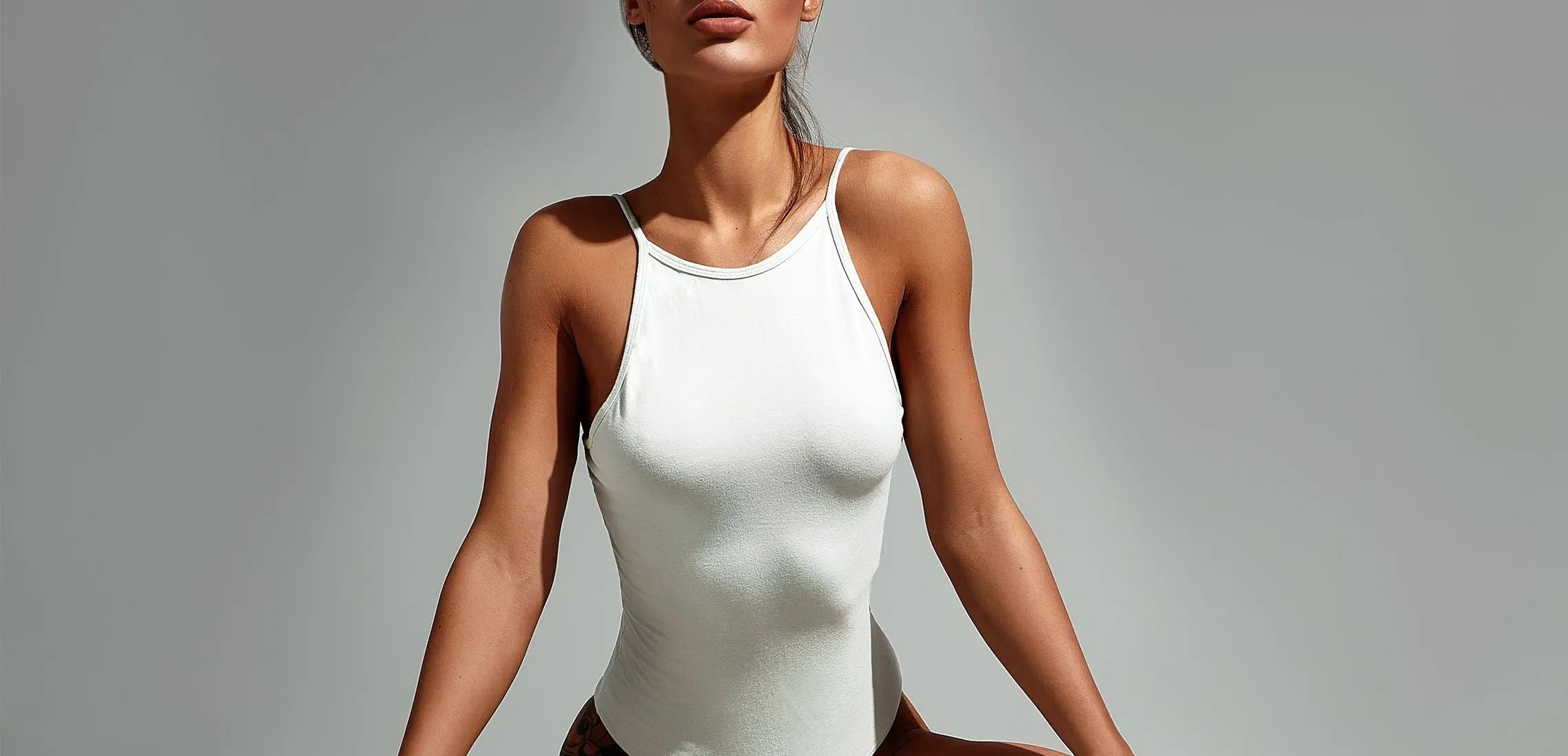 15 Minute Abs: The No-Sweat Way To Get Summer Body Ready
Abs without exercise
By Astrid Taemets | 6th November 2022

Muffin top, pot belly, love handles – call it what you will, unwanted tummy fat has the power to seriously undermine your self-confidence. 

And just as the cool weather wraps up for another year, the sheer panic and realisation that beach days are imminent is enough to make you sweat, even before you've put on your running shoes.

If you've been slogging away in the gym, lifting weights, throwing punches, and whatever else it takes to trim, tone, and crunch away winter's sins in time for swimwear season, you're not alone. We're right there with you, counting every aching burpee.

And though we know you secretly love the endorphins you get from hitting new PBs (because we do!), imagine achieving the same effects as 54,000 crunches in 15 minutes without so much as wiping your brow. Honestly, what a dream. 

TruBody® is the latest treatment at The Skin Lab where washboard abs aren't just a pipe dream. A combination of truSculpt ID (fat reduction) and TruSculpt Flex (muscle toning and strength), TruBody® is a one-of-a-kind treatment you need to add to your workout regime, and here's why:

Unlike other fat reduction treatments, this non-surgical radio frequency sculpting treatment removes targeted fat permanently while also building muscle and tightening loose skin in the process. In other words, those stubborn pockets of fat you've been attempting to nix with late-night workouts can now (finally!) be a thing of the past, and in a fraction of the time compared to older fat reduction technologies. How's that for a lil' body confidence?

From your abs to your inner thighs, arms, buttocks, and even under your chin, TruBody® can target any problem area through a series of quick and pain-free appointments. 

Starting with a TruSculpt ID and Flex session, followed by another three sessions of Flex 1-2 days apart, expect to see instant physical results (hello abs and perky glutes, it's nice to meet you!) and maximum results of up to 26% fat loss around the twelve weeks mark, as well as an average of 30% increase in muscle mass. Feel yourself hunching? In this double approach of reducing fat and improving the underlying muscle, you can achieve a toned, defined, and tightened bod, which in turn improves your overall strength and posture. 

Well, that sounds all too easy! 

While you can take the series of treatments at your own pace, the team at The Skin Lab recommend completing it all within a two week period as this will better increase your results. 

During the course of each treatment, your 'personal trainer' therapist has an integral role in your success: to encourage you to increase the intensity and improve on your PB – meaning the higher muscle stimulation you can handle, the better the outcome. 

From beginner mode to beast mode, you are in control. No pain, just gains. In fact, The Skin Lab likens the experience to a hot stone massage, followed by that next day feeling of a great workout at the gym. And with no downtime, you can literally score yourself a six pack on your lunch break. 

Ready to reveal your true shape? Book a consultation for TruBody® with The Skin Lab here.