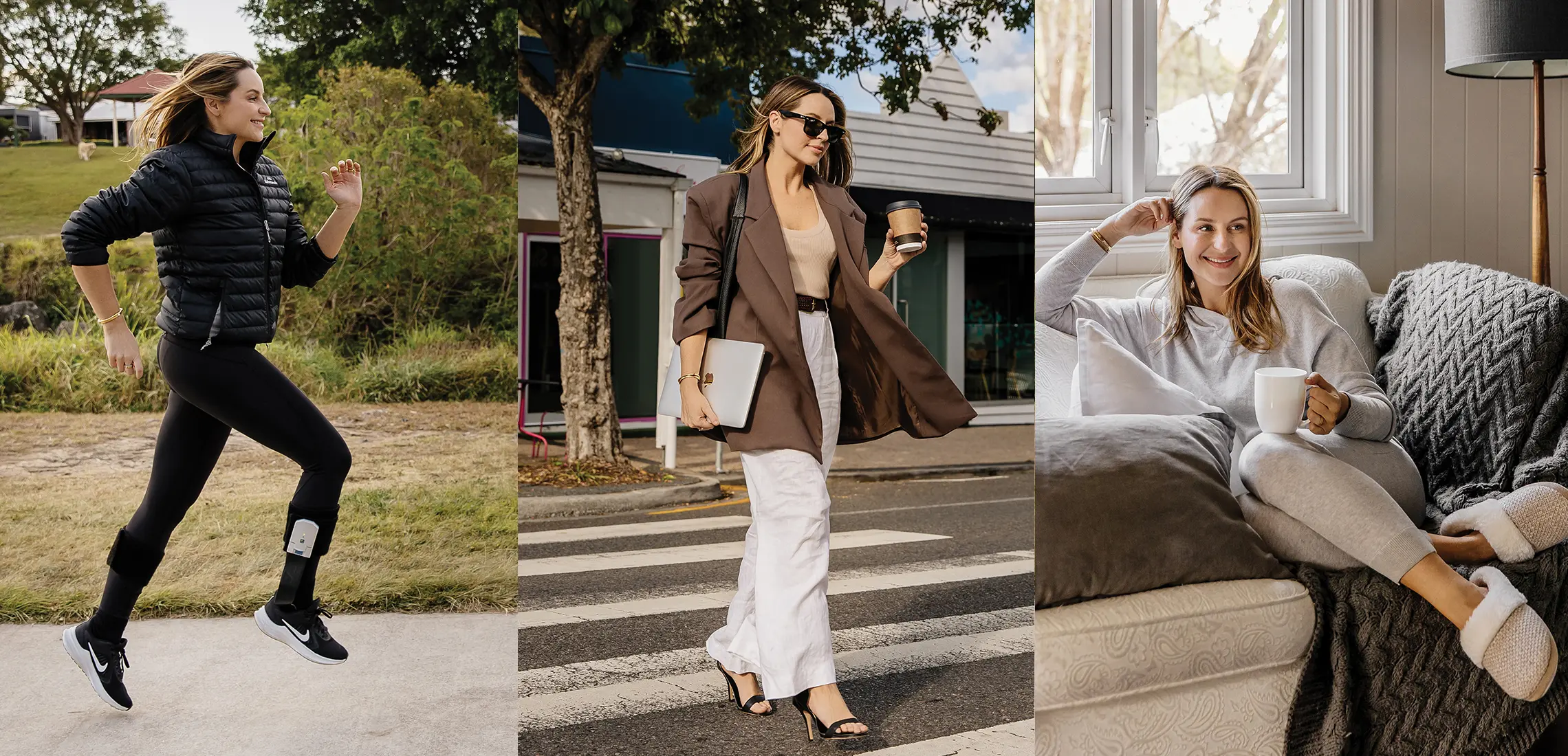 Get On The Right Foot Every Day With The Secret To Comfortable Shoes
Best foot forward
By Guest Styler | 22nd September 2021

Support comes in all shapes and sizes, but one that can often be overlooked is wearing the right fitting shoes! Whether we're scrambling to pick up the kids, running errands, exercising, or rushing to meetings, the one constant is the pressure our feet are under every day. With that, many of us are guilty of scarcely making it easier on ourselves by squeezing them into ill-fitting, non-supportive shoes.

Given what they do for us every day, our feet are incredibly resilient, which often means any niggling pains are palmed off. But, what we often forget is just how much of an impact feet troubles have on the entire body, having a flow-on effect to our knees, hips, and spine – just to name a few. Some of the most common issues people experience – and put up with – are corns, calluses, and heel pain, while heel addicts may experience issues with lower back pain, bunions, and other painful forefoot conditions. Identifying how our feet are coping with the everyday pressure early on, may mean we're able to make a few small changes to prevent more serious issues later. Rest assured, it doesn't mean giving up the high heels or compromising on style.

While we love a comfy flat or cushy sneaker as much as the next person, let's be honest, it's unlikely we'll be scrapping our high heels any time soon. So, Andrew Barlow and Tom Brough from QLD Orthotics & Podiatry showed us the nifty technology they use to monitor the pressure points in feet, gauging how they're affected in different shoes and situations throughout the day. The Medilogic system is an in-shoe pressure measurement tool, which records the forces per square centimetre and shows which areas are copping too much pressure and what problems and effects this could be having on your body.

To take the technology to the test, our journalist Astrid took the team through a typical day. From going for a morning run, heading to a client meeting, then picking up the little one from childcare and settling at home for a cuppa – a regular day that can take its toll on a busy mum's feet. With the help of the Medilogic, QLD Orthotics & Podiatry are able to understand, scope, and reduce how much pressure is on the foot.

With over 25 years of experience, Andrew and Tom can help redistribute these high forces through in-shoe padding or the manufacture of a custom orthotic device to move across footwear. Essentially, they're able to pick the right shoe for the right activity.

The good news? It's ok to don the heels and still be comfortable with this team on the right foot. Book an appointment here with the team today!