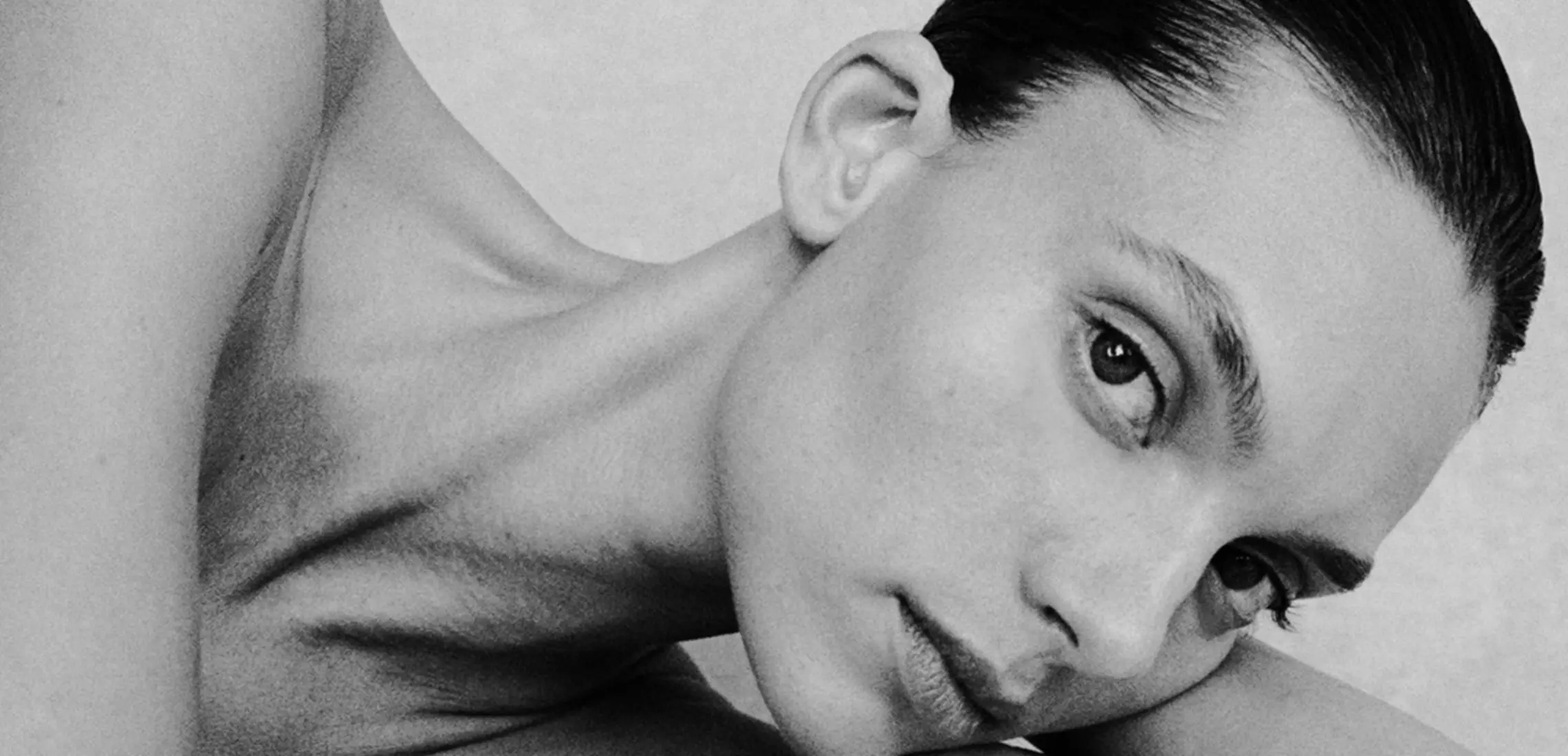 A World-First Acne Product Has Launched – Here's What You Need To Know
Pioneering the future of skincare
By Astrid Taemets | 3rd October 2023

When it comes to revolutionary brands, few reputations precede them quite like Emma Lewisham. Known for flipping the industry on its head with products that aren't just scientifically proven to work (and boy, do they!) as well as paving the way for carbon positive business practices, the humble NZ brand has catapulted itself front and centre across the globe, and it's showing no signs of slowing down. 

Today, the brand launched a world-first probiotic product – a literal life changing serum – and we got the scoop on exactly how it works…
Hi Emma! It's so nice to chat with you. Tell us, what inspired you to start your own range of skincare?
I was inspired to create Emma Lewisham when my doctor warned me against certain skincare ingredients. Having recently lost my mother to cancer and hoping to become pregnant, my health was top of mind.  
I began looking for formulations that were evidence-based and natural. I was used to using high performing, luxury products and quickly discovered that natural, evidence-based skincare didn't exist. Having discovered the work of Nobel Prize winner, Frances H. Arnold, who recognised that nature was 'the best bio-engineer in history', I became determined to unlock the efficacy of nature in skincare. Simultaneously, I discovered the level of waste of the beauty industry, and I knew that from inception, Emma Lewisham would take responsibility for everything we produce, both offering refills for every product, as well as bringing back empty packaging to be refilled through our circulatory initiative, the Emma Lewisham Beauty Circle. 
View this post on Instagram
How has life changed since launching the range?
Since our inception in 2019, life has been very fast paced! Emma Lewisham has seen such exponential growth in a short period of time. Life has been an incredible (and at times, challenging), balance of supporting Emma Lewisham's growth while ensuring everything we do remains grounded in our values, as well as making time for my daughter, family, friends, and myself. 
What do you think sets Emma Lewisham apart from other skincare brands?
I believe what sets Emma Lewisham apart is two-fold. Firstly, we have bridged the gap in the market for evidence-based and natural skincare, with each product undergoing independent biomedical testing to validate its performance. 
Secondly, we are formulating skincare in a completely new way. Our proprietary Physiology Synchrony Unlock Method™ formulating methodology is designed to activate the innate intelligence of the skin. To deliver exceptional results, a formulation needs to work across multiple skin pathways in symphony. We identified that formulating using a one or two ingredient-based approach was limiting what skincare we could achieve. By harnessing up to 25 evidence-based ingredients, in potencies proven to work, our formulations deliver action across multiple skin pathways to deliver superior results. 
By starting with a deep understanding of the skin and what the skin needs, our formulations work in harmony with the skin to deliver high efficacious results that don't compromise its health or condition. Through formulating in this completely new way, we are breaking new scientific ground in skincare and proving that nature truly is the world's best bio-engineer. 
For those new to EL, how would you explain your philosophy?
When it comes to our formulations, our philosophy is that every time we touch the skin, we have an opportunity to leave it better than we found it. This describes the way our formulations work in harmony with the skin, delivering pioneering results yet never at a cost. When it comes to sustainability, our philosophy is that 'we have a responsibility to do all that we can to transition the beauty industry to a circular and carbon positive model'. It's not enough to limit our impact to our own business – we are determined to continue sharing our resources and encouraging other businesses to take responsibility for everything they produce. 
View this post on Instagram
What does it mean to be 'carbon positive' and why have you shared this blueprint so openly?
Being certified Carbon Positive means that we are positively offsetting the carbon emissions our business creates to have a positive environmental impact. It is crucial to understand that simply purchasing carbon credits is not the answer to achieving this – you must be dedicated to adapting and innovating business practices to enable an inherent reduction of carbon emissions. We continue to innovate in this space to reduce our inherent business emission as much as possible to positively offset what we are unable to reduce. 
We have been very open with sharing both our Carbon Positive and circulatory blueprint with others as we believe they are vital business practices that need to be adopted globally if we are to mitigate the climate crisis and leave a healthier and safer future for our children. 
Your latest product, Supernatural Blemish Face Serum, is about to launch. Tell us about what it is and why you launched it?
Our Supernatural Blemish Serum harnesses 20 years of patented science to deliver a wild-first live skin-strain probiotic. Discovered on healthy human skin, this specialised skin-strain probiotic delivers more than 235 million live probiotic cells per dose, which are proven to colonise on contact with the skin*, inhibiting the bacteria that causes acne and blemishes while balancing the skin microbiome for optimal skin health and condition. 
Achieving a probiotic product that contains truly live probiotics is incredibly rare due to the technical challenges of maintaining probiotic viability during shelf life. Our Supernatural Blemish Serum has been extensively tested to confirm that its patented probiotic, Micrococcus luteus, remains live throughout its 2+ year shelf life, as well as during and after application, with no refrigeration required. This is the only skincare product in the world to contain this patented, skin-strain probiotic, meaning it is a probiotic that lives naturally on human skin. Most probiotic strains are natural to places such as the dirt or the gut. Being from the skin, for the skin, means that this probiotic can colonise and work most effectively when applied back to its natural environment.
We developed this product as a pioneering solution to the efficacy versus tolerability trade-off of most acne treatments. It uniquely targets blemishes at their source, delivering highly efficacious results while actually improving the health and condition of the skin. It has the safest USA Biosafety classification (Level-1), which means it can be used safely while pregnant and nursing. I truly believe this product is going to change people's lives. If you have experienced acne or blemishes, you will know how deeply this can affect your self-confidence. And for those who don't experience acne or blemishes, this probiotic is also proven to balance the skin microbiome which is essential for optional skin health and condition. A healthy microbiome is at the heart of clear, balanced and radiant skin and I have noticed such a huge difference in my skin health since using this product.
In your opinion, what does the future of the beauty industry look like to you?
My hope is that the future of beauty is circular, climate positive and transparent, where every brand is taking responsibility for bringing back all their products to be refilled and reused, or properly recycled.
To shop the full range of Emma Lewisham products, head here.