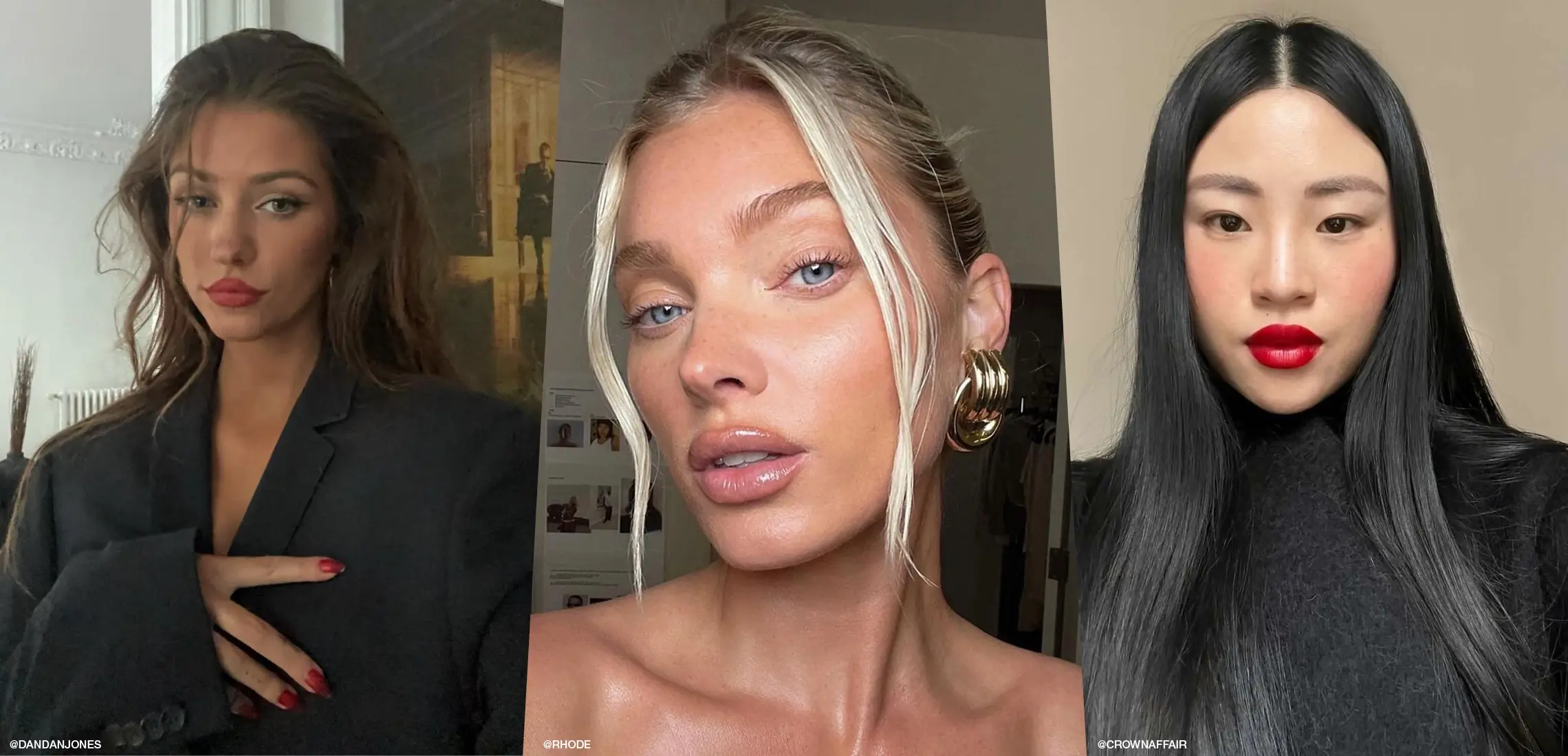 Freshen Up With Brisbane's Best Dermal Filler Treatments
Little treatment, big results
By Style Journos | 3rd March 2023

Have you always lusted after a plumper pout or more contoured cheeks? Perhaps you're looking to rewind the clock and restore volume to your under-eye area? Well, you're in luck, because we've scoured Brissy to find the cream of the crop of dermal filler clinics.

Intended to refresh, lift, and enhance your features, dermal fillers are cosmetic treatments that add hydration and volume to areas of the face for a rejuvenated, smoother appearance.

Safe, long-lasting, and designed to enhance your natural beauty, get your fill of the best dermal filler clinics in Brisbane offering show-stopping results.

By the way, we consider everyone in this list the best of the best! To make finding your next favourite that much easier, we've ordered the list alphabetically by suburb and also have filtering tabs for your convenience. Did we miss someone from the list? Let us know here! Hide the form

FILTER BY

All
All
Brisbane CBD
North Brisbane
East Brisbane
South Brisbane
West Brisbane
Gold Coast
Noosa
Sunshine Coast
Ascension Cosmetic Medicine
New Farm
Nestled in the leafy streets of Newstead, this boutique cosmetic clinic offers a range of dermal filler treatments to enhance each unique complexion and inspire a newfound sense of confidence in each client. Whether you're chasing a subtle enhancement or levelling up with a structural transformation, when you book in with lead physician Dr. Scott Allison and his expert team of cosmetic nurses and therapists, you can rest assured you're in good hands. Renowned for his innovative, non-invasive use of dermal fillers, Dr. Allison's most popular procedures include chin and jaw augmentations, cheekbone enhancements, lip filler, liquid rhinoplasty, tear trough rejuvenation, and facial smoothing.
View this post on Instagram
Beauty Boost
Windsor
Want more volume and definition but afraid of everyone asking if you've had something done? It's probably time for a visit to Beauty Boost. Samara Searle, the aesthetic clinic's founder, is passionate about treating every client in accordance with their individual beauty and strives for all her work to be undetectable. With seven years experience as a cosmetic injector, and even turning her hand to training the next gen of her profession, Samara's specialty is in natural looking treatments that simply enhance her client's features rather than drastically change them. From subtly plumped lips to erasing long-standing lines, streamlining the chin, and her specialty – removing dark under eye circles – Samara can treat even the most minimal concerns in a way that will leave your face looking harmonious, refreshed, and glowy.
View this post on Instagram
Cosmetic Injectables Australia
East Brisbane
Whether this is your first treatment or your thirtieth, going to a cosmetic injector you trust is essential. Lucky for us, the highly skilled, tight-knit team of nurses at Cosmetic Injectables Australia hold a collective passion for providing client-centred care. Their radiant, natural results speak for themselves, emphasising each client's natural beauty. Specialising in a variety of filler treatments including lips, cheeks, jawline, chin, and more, you're sure to love the subtle but effective results. Focusing on beauty from its structural component, the team strives to empower women through their transformative procedures, offering personalised treatment plans so you can achieve the results you've always wanted. Harbouring a wealth of knowledge from years of working with patients in the cosmetic field of medicine, they'll treat you to a renowned level of expertise in their beautiful boutique clinic.
View this post on Instagram
Derm Haus
Annerley
Looking for a dreamy clinic to start your dermal filler journey? Look no further than Derm Haus! Based in Annerley and boasting over 100 five-star reviews, this truly is one of the best clinics in Brisbane. Whether you're after a perfectly contoured jawline or plump lips, the team here are highly skilled and ready to help you sculpt your face according to your budget, lifestyle, and goals. Committed to achieving natural and hydrated results, the registered nurses at this clinic are experienced and trained in the latest technologies and techniques. This, combined with the genuine care they show to each of their patients, is why they've earned their incredible reputation!
View this post on Instagram
Inigo Cosmetic
Fortitude Valley
A fresh and youthful appearance is only an appointment away at Brisbane's home of luxury aesthetic care. With a love for creating subtle, natural looking changes that make big impacts, the highly experienced Inigo nurses and doctor injectors can enhance your natural beauty and return lost volume using the latest injectable techniques. Tailoring your treatment to suit your desired goals and facial aesthetics, this incredibly versatile treatment offers a full-face solution, whether you want sculpted cheekbones, luscious lips, a more defined jawline, or something else entirely, expect the team to go above and beyond to achieve your dream look. Not only do dermal fillers offer on-the-spot results, but every injectable appointment at Inigo includes a Healite LED light treatment, so you can look and feel the power of true rejuvenation.
View this post on Instagram
KAILO
Fortitude Valley
Whether you're looking to define and balance your face, enhance a particular feature, or replace lost volume, fillers are about to be your very best friend – especially in the experienced and artful hands of KAILO's talented cosmetic nurses. You'll be amazed at what such a minimally invasive treatment can do. A full yet natural-looking pout? Higher cheekbones? A more streamlined, chiselled jaw? Almost any refresh is achievable in as little as 15 minutes, and with mostly no downtime. The best bit? Committed to excellence in all areas of beauty, the talented team at KAILO treat every client with the highest level of attention and individual care in their calming, luxurious surrounds to ensure a filler treatment plan and outcome that's just right for you.
View this post on Instagram
SCInjectables
Kangaroo Point
Time to plump up the volume? The wide world of injectable fillers may seem like a lot to navigate, but with the right injector the world is your very own, voluminous oyster. With over 8 years of experience in the game and over 100 glowing Google reviews to boot, Su-en Chow of SCInjectables has a reputation as one of the best in the biz and is a calming presence in uncharted waters. Starting every injectable journey with a comprehensive and personalised consultation, Su-en ensures that the perfect filler type and volume are applied, safely guided by cutting-edge ultrasound technology, for results that are just right for you. Whether the aim is to soften smile lines or marionettes, sculpt your lips, lift those cheeks, smooth out your under eye area or even chisel that jaw, your features are safe and secure in Su-en's experienced hands.
View this post on Instagram
The Aesthetic Collective
Northgate
It's totally normal to feel nervous before having a new treatment done, but this clinic on Brisbane's northside will have you feeling at ease from the second you step through their doors! With a passion for their clients like no other, The Aesthetic Collective is in the business of incredible customer service and stunning results. Their signature lip filler treatment – the Russian technique – is one of their most popular services and a scroll through their Instagram will show you why: the final looks are jaw-droppingly gorgeous. Upon visiting, make sure to take advantage of their complimentary consultations, when you can discuss your goals in-depth and receive a full facial analysis, plus personalised treatment plan. From beautification to rejuvenation and everything in between, you'll find the highest standards of the cosmetic industry here.
View this post on Instagram
Australian Skin Clinics
Multiple Locations
Feeling the urge to plump up your pout? Want juicy, refreshed skin? If you've ever considered trying dermal fillers, chances are you've heard of Australian Skin Clinics. As a leading medi-aesthetic clinic for over 26 years, this team of highly trained doctors and registered nurses have the knowledge and expertise to create a natural-looking result that suits your features. Whether you are looking to define and enhance your natural beauty by adding volume to your lips, creating a contoured cheek, a chiselled jaw, or an overall refresh with skin boosters, their medical team will tailor a treatment plan to cater to your individual needs and concerns. With complimentary consultations and expert aftercare support, you can book in with confidence, knowing you're in skillful hands.
View this post on Instagram
Angel Aesthetics
New Farm
Looking for fuller lips, lifted cheeks, or a more defined chin? Look no further than Angel Aesthetics. This beautiful and safe space offers VIP treatments that are tailored specifically to your needs. Led by Sylvia and her team, who are committed to providing expert care at the highest level possible, Angel Aesthetics has completed over 50,000 treatments in Queensland alone. Their unique filler approach attracts clients from all over the globe, with individuals travelling both domestically and internationally to experience Angel Aesthetics signature treatments including the renowned 'Angel' lip filler, jaw definition, tear trough reduction, temple filler, and the ultrasound-guided, non-surgical rhinoplasty. A true leader in the field, Angel Aesthetics sets the standard for excellence in cosmetic beauty treatments that leave every client looking and feeling their best.
View this post on Instagram
Artisan Clinics
Ascot, Bulimba, Kenmore, Newstead, Paddington
Flawless, who me? Imagine waking up every morning with a face that just won't quit – such is the power of Artisan Clinics. In the hands of Artisan's skilled doctors and nurses, dermal filler treatments will contour, smooth, and volumise, while providing structural support and helping to manage the ageing process from the inside out. Your bespoke treatment begins with some preliminary questions to ensure an appointment is made with the most suitable and experienced clinician, then during your appointment a thorough consultation will take place to help identify in depth your concerns, hopes, and goals before the procedure begins. From luscious lips to chiselled cheeks, and a slimmer jawline, you can have it all! Passionate about building trust and providing a memorable experience, you'll love the results you receive with Artisan! Oh and did we mention? Artisan's loyalty program means that you earn points for every $25 spent, so each treatment performed goes towards future, fabulously glowing, you!
View this post on Instagram
Indigo Aesthetics
Ashgrove
With a care for their craft and their clients like no other, Indigo Aesthetics is the boutique experience that will have you plumped and primed to perfection. More than just a stellar beauty service, the expert injectors here are all about creating personalised relationships built on trust and understanding, led by an in-depth one-on-one consultation which will discuss your personal concerns and aesthetic goals. The team at Indigo Aesthetics is committed to your comfort throughout the entire process – you're sure to feel at ease with their confidence and technical expertise. With a range of services including hydrating skin boosters, lip and cheek contouring, and volume restoration on the menu, it's easy to find an option to suit your needs while delivering safe and natural-looking results.
View this post on Instagram
Want to level up your beauty regime? Find more of Brisbane's beauty and cosmetic specialists here. Or, you can read the latest issue of Style here.