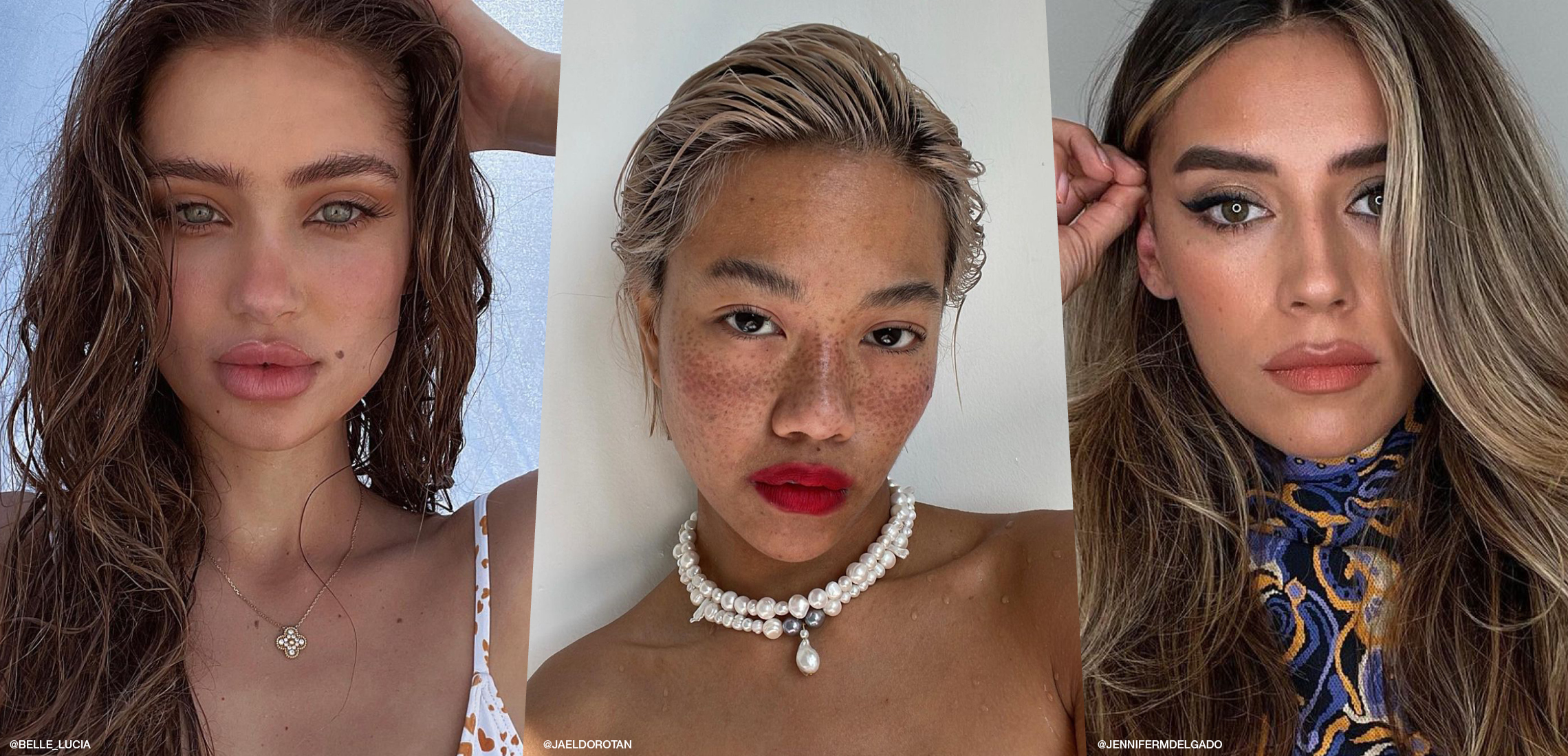 Save Face With Brisbane's Best Cosmetic Tattoo Artists
Wake up and go!
By Style Journos | 3rd March 2023

Whether you care to admit it or not, cutting your daily makeup routine time in half is a luxury we could all use in our lives (cue the sleep ins!), and there's only one obvious answer on how to achieve it.

From impeccable brows round the clock to a permanent, perfectly blushed pout or a subtle hint of liner, cosmetic tattooing holds the key to our happiness, our hearts, and better yet – our wallets (think of the cost per wear!).

This year, put down the brown pencil and book in for a cosmetic tattoo treatment with one of Brisbane's best.

By the way, we consider everyone in this list the best of the best! To make finding your next favourite that much easier, we've ordered the list alphabetically by suburb and also have filtering tabs for your convenience. Did we miss someone from the list? Let us know here! Hide the form

FILTER BY

All
All
Brisbane CBD
North Brisbane
East Brisbane
South Brisbane
West Brisbane
Gold Coast
Noosa
Sunshine Coast
Arch Aesthetics
East Brisbane
This airy East Brisbane salon is no stranger to achieving its client's dream results. In fact, Arch Aesthetics owner and sole operator Carlissa has been creating beautiful Brisbane brows for eight years! Having undergone training with world renowned cosmetic tattoo artists, Carlissa is highly-skilled in her craftsmanship and expertise. Specialising in both microblading and machine techniques, Arch Aesthetics offers feather touch, combination, and ombre brows. Upon arrival, guests can expect to be greeted with a thorough consultation, ensuring they feel happy and comfortable before beginning any treatments. Worry not: no matter what your desired look is, Carlissa can make it a reality with her expert ability and superb attention to detail. Oh, and did we mention she offers Zip and Afterpay?
View this post on Instagram
Bespoke Brows
Corinda
For those wanting an experience to be completely tailored to them, you're in luck! Bespoke Brows offers appointments personalised to the individual client based on their unique facial features, skin tone, and proportions, as well as their desires. The services on offer include feather touch brows, lip blush tattoo, and lash line tattoo, providing options for those wanting more than just a brow makeover. The owner Jem has been perfecting her craft from her boutique studio for seven years and has been recognised by the industry for her incredible work. Using strictly vegan and cruelty-free products, this salon is a go-to for those wanting beautiful results without the guilt!
View this post on Instagram
Glowtique
Bowen Hills
For striking brows you can wake up with and go, make Glowtique your point of call. A team of specialists who'll craft the perfect arch, they'll ensure you leave feeling refreshed, refined, and ready to put your best face forward. With an array of cosmetic tattoo services including brow enhancement, nano feathering, and correction alongside stunning lip blush treatments for a younger looking pout, the Glowtique team are here to highlight your unique features with natural-looking enhancements. As Brissy's only nano feathering clinic to date, get ahead of the curve with this latest state-of-the-art technique for designer brows. Using a specialised machine that can create a natural 3D effect, heals faster, and lasts longer, this intricate and exceptional treatment requires the steady hand and skilled artistry of the team here. And, while some technicians may practise a specific look, the Glowtique team know your individuality is important, so expect a personalised approach with every visit!
View this post on Instagram
MOOI
New Farm
Five minute makeup? If you asked us a month ago, we would have said 'no way, no how', but after discovering MOOI and their artful, 'less-is-more' approach to cosmetic tattooing, five minutes is all we need to look fresh and ready for the day. Lip liner, brow gel, eyeliner – cosmetic tattooing has replaced them all, and no, it's not as scary as it sounds! With over 8 years providing semi-permanent makeup solutions across Europe and Australia, MOOI's founder Yulia's calm demeanour and experience makes every client feel at ease in an instant. Offering free consultations, Yulia walks you through the entire process from ideal results to aftercare, and will even help you decide if cosmetic tattooing is right for you. For those who do proceed, the procedure is pain free (thank you, topical anaesthetic!) and Yulia really takes her time to sketch the final look she's creating just for you. Available treatment areas on offer include powder brows, nano strokes brows, lip blush, and eyeliner, and before you ask – yes, the 'I-woke-up-like-this' package is a specialty, so no one has to know but you!
View this post on Instagram
Think Aesthetics
The Gap
Feeling nervous about having a treatment done? Rest assured, Think Aesthetics is one of the best in the biz. Not only is the staff made up of highly skilled and knowledgeable cosmetic tattooists, but they are also a registered training college and have mentored many cosmetic tattooists around Australia and overseas. Offering a full range of treatment types, this clinic tailors each service to their client's skin tone, facial structure, and natural look to ensure the best possible outcome every single time, and trust us when we say the results speak for themselves. Best of all, before treatments are booked, the team provides complimentary consultations, offering a relaxed opportunity to discuss their client's vision and concerns. This is one clinic that cares!
View this post on Instagram
Arc Motif
Windsor
Run, don't walk, to Arc Motif – a stunning clinic space offering top quality treatments. Owned and operated by Kiara Doherty, Arc Motif offers a range of treatments including cosmetic tattooing to help you reach your full beauty potential. With a strong belief that a treatment should only enhance your natural features, this team will create a bespoke cosmetic tattoo treatment plan to suit you during a thorough consultation. With the skillset and a vision to ensure you come out looking your best, you'll love the results you see just as much as the experience itself!
View this post on Instagram
Browtisan
Kelvin Grove
Feel your best everyday without hassle when you enlist the help of the experienced artists at Browtisan Cosmetic who know how to enhance your natural features and deliver beautifully healed results. With over ten years combined in the beauty industry, this team are masters in the art of natural permanent makeup, and have developed quite the reputation for their outstanding work! Using state-of-the-art techniques, Browtisan can define your eyes, brows, and lips to lift and balance the aesthetics of your face. Using high quality materials and pigments to create feathertouch, combination, ombré, and hybrid brows as well as lip blush in your chosen shade, this team is led by you to create a look perfectly suited to you. Say goodbye to the daily makeup routine and hello to a fresh face every morning!
View this post on Instagram
Elysian Cartel
Graceville, Greenslopes
Whether it's that founder Mariana was a protege of the Kardashian klan's very own brow stylist, the fact that she spent months learning directly from one of the world's leading cosmetic tattooing grand masters, or even that the studio won Best Brows in Brisbane three years running, there's no denying that when it comes to cosmetic tattooing, you're in great hands at Elysian Cartel. With two convenient locations across Brisbane, the popular beauty studio offers a range of semi-permanent makeup solutions from ombré brows to combination brows, nano brows, microblading, and lip blush. Preferring to tailor each appointment for every individual client, Mariana and her team of experts blend techniques to create the perfect brow or lip design. Having worked with all types of skin tones and face shapes, the team understands more than most how to achieve the best outcome for each client's personal taste. So what are you waiting for? 'I-just-woke-up-like-this' beauty is just an appointment away.
View this post on Instagram
Vanity House
Newstead
The road to that perfect 'I woke up like this' looks starts with a visit to Vanity House! As Newstead's resident oasis where beauty meets relaxation, these highly trained artists are all about creating a lasting connection with their clients, to ensure you receive results that bring out the best in you. From brow tattooing to lip blush treatments, beauty spots/freckles, and cheek blushing, all cosmetic tattooing services here will begin with a tailored consultation and custom facial mapping to determine your desired outcome and natural features are complemented. Evolving with the beauty industry to stay ahead of trends and techniques, all it takes is one appointment at Vanity House to see why their loyal following is totally obsessed.
View this post on Instagram
Want to level up your beauty regime? Find more of Brisbane's beauty and cosmetic specialists here.