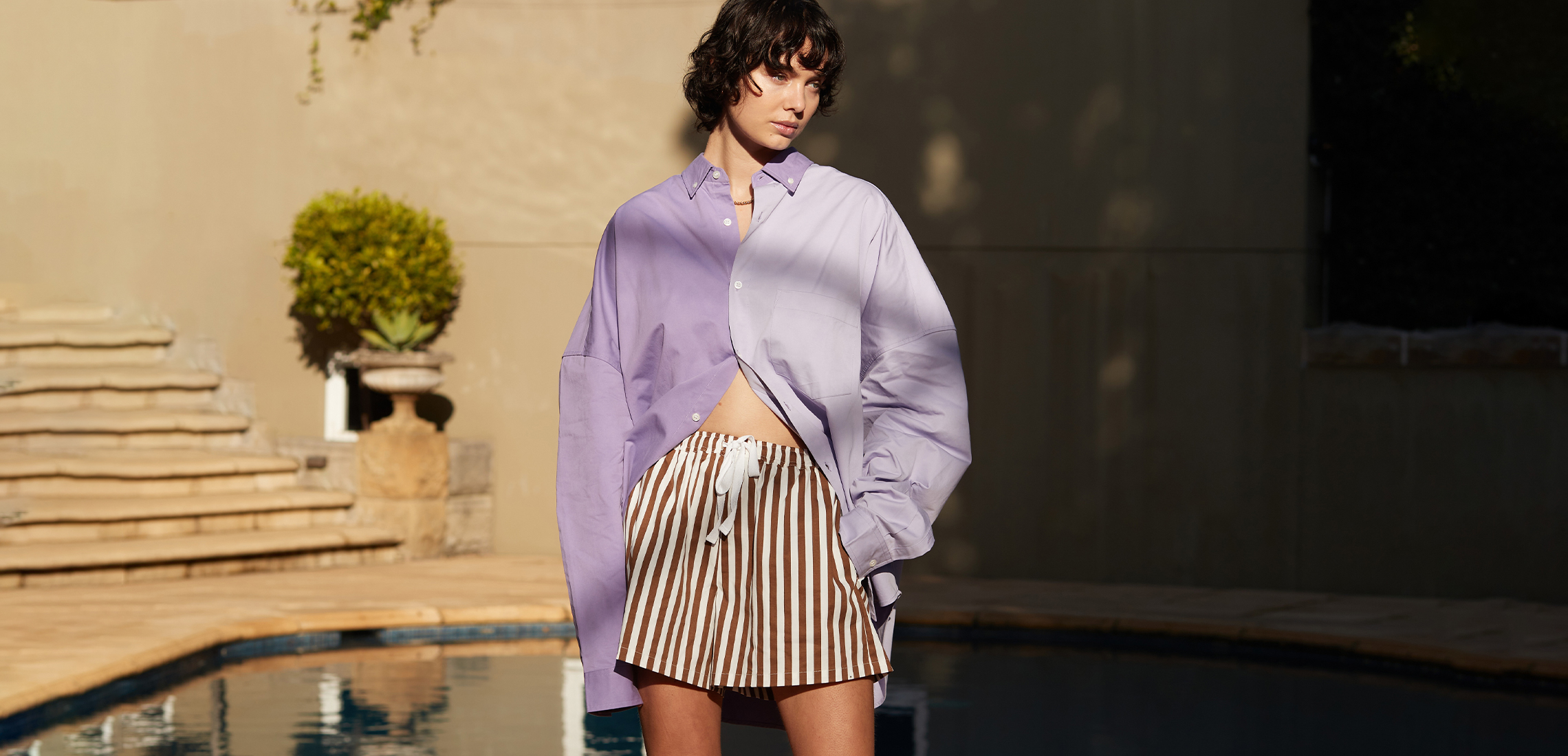 21 Aussie Fashion Brands To Follow On The 'Gram
Like and follow!
---
Looking for some new Aussie fashion labels to follow on the 'gram? We got you, girl. We've complied a list of some of our fave accounts that are killing it on Insta right now.
Some of these brands you may have heard of, some you may be discovering for the first time. Either way, we're ready to give you the hook up! With a mix of styles and products, our top picks offer a new obsession for everyone, no matter what your vibe is.
We chose these guys for their scroll-worthy feed, captivating message, and simply because we love their product! Step into 2022 in style with our top recommendations below…
Oh my tie-dye! Proving that basics can be anything but, Bassike is the supreme hero of relaxed cuts, and their signature tie-dye has supplanted this homegrown brand as one of our faves. Bassike gets a regular stalk on the 'gram from us for their modern Australian aesthetic and captivating collections.
When it comes to the latest eyewear trends, we can't go past our new staple brand, AM Eyewear. Standing for 'Australian Made' this brand has become a cult favourite around the globe for their crisp styles and quality manufacturing.
These guys are the definition of off-duty chic with their sporty-luxe vibe that has been dominating the fashion scene since 2020. This lifestyle brand si the brainchild of Melbourne designers, Christina Exie, and is an ode to women killing it in every aspect of their life. Their no-fuss, eco-friendly pieces are as versatile as they are stylish.
It's safe to say we've lost an hour or two on this page! The beautiful jewels by Bianc Jewellery feature enchanting gems and quality finishes all wrapped up in beautifully contemporary designs.
A brand we all know and love, Alice McCall is truly the phoenix of all fashion brands! Rising from the ashes of receivership, this brand has come back in major style. Their retro inspired pieces and cinematic runway shows have us glued to our screens. Stay tuned for the next move from this Australian treasure.
The designated home of the shoulder bag, Brie Leon is our go-to page for all our accessory lusting. Chic, modern, and effortlessly stylish, this feed has 'it-girl'  written all over it.
This brand hit our feeds through Fashion Week, and it's been a love affair ever since! Designed by the widely talented Julia Shaw, Maara Collective is an Indigenous luxury resort and swimwear label. With pieces as stunning as this, it's not hard to see why the brand took home the National Indigenous Fashion Award Winner prize in 2020.
When it comes to the latest jewellery trends at accessible prices, we can't go past Hunter X Hunter Label. A feed full of gorgeous manicures and luxury sandstone settings are only enhanced by their stunningly modern pieces.
As one of the five beloved brands part of the Reliquia Collective, Blanca has fast become regular on our Instagram feed for their colourful designs, relaxed aesthetic and inclusive pieces. Their oversized shirts are a Style HQ fave, and with the boyfriend shirt trend continuing into 2022, we ain't mad about it.
Hailing from Melbourne, Nelson Made takes all things style, shoes, and sustainability very seriously. Manufacturing each and every one of their gorgeous pieces in-house, this innovative brand is one to watch!
Gold Coast legends, With Jéan are making sure the Y2K revival is staying as strong and chic as ever. With early 2000 super model vibes across their feed, this page is the go-to for ultimate cool girl aesthetic.
Another Aussie favourite that's been given a major rebrand, Oroton has quickly become one of the chicest outfitters there is! Their 'gram is a myriad of lust-worthy pieces, and we're vibing their modern campaign and photography direction.
The delicate and dainty pieces of Sarah and Sebastian offer ageless jewellery pieces, and the high-end, editorial vibe of their feed is well worth a scroll. Add a couple of their pieces to your cart, and fast become a master of the art of ear stacking.
If the travel itch is getting you good, this is the fashion brand for you! Venroy hails from Bondi and is inspired by the founder's Italian roots. Capturing that high-end Italian feel with a retro edge, this brand is our go-o for gram worthy resort wear.
If you're looking for a dopamine hit, a scroll through this page is a sure-fire way to put a smile on that dial! Bringing the bright colours and funky fresh styles, Arthur Apparel is sheer joy and fun on a feed encapsulated.
A relevant newcomer on the Australian designer scene, Alémais is the gorgeously whimsical brainchild of Leslie Jermanus, former head designer of Zimmermann. Featuring exquisite prints, floaty shapes, and quality fabrics, this brand is a must for Queenslanders.
This Noosa-based accessory label is poolside perfect with their coloured beads, molten pearls, and coastal-chic vibe. Stack your wrists girls, we're in love!
If Maddy from Euphoria was a fashion brand, it would be Dyspnea. This girl-power, glamourous, and glittering label is all about size inclusivity, ensuring those with bigger busts can flaunt their fab pieces, too.
This Brissy local is bringing all our ruffled, lace dreams to life in these beautifully romantic pieces. Catering to both wedding and ready-to-wear, Lucia's garments are a homage to bygone elegance, modified with a twist.
If there's one thing us Aussies know how to do its swimwear! The myriad of world-famous swimwear labels created on our shores is a long list, and this brand is heading straight to the top. Bondi Born's minimalist swimwear and resort wear pieces are the definition of Australian luxury.
Eyewear has become a staple accessory for fashion mavens and influencers alike with quality, investment shades being on the uptick. The neutral colour palette and modern shapes of this Gold Coast native brand are just a few reasons you'll catching us taking a scroll on the reg!
Love Aussie brands as much as we do? Check out our list of the best homegrown lingerie brands here.
Header image: Blanca