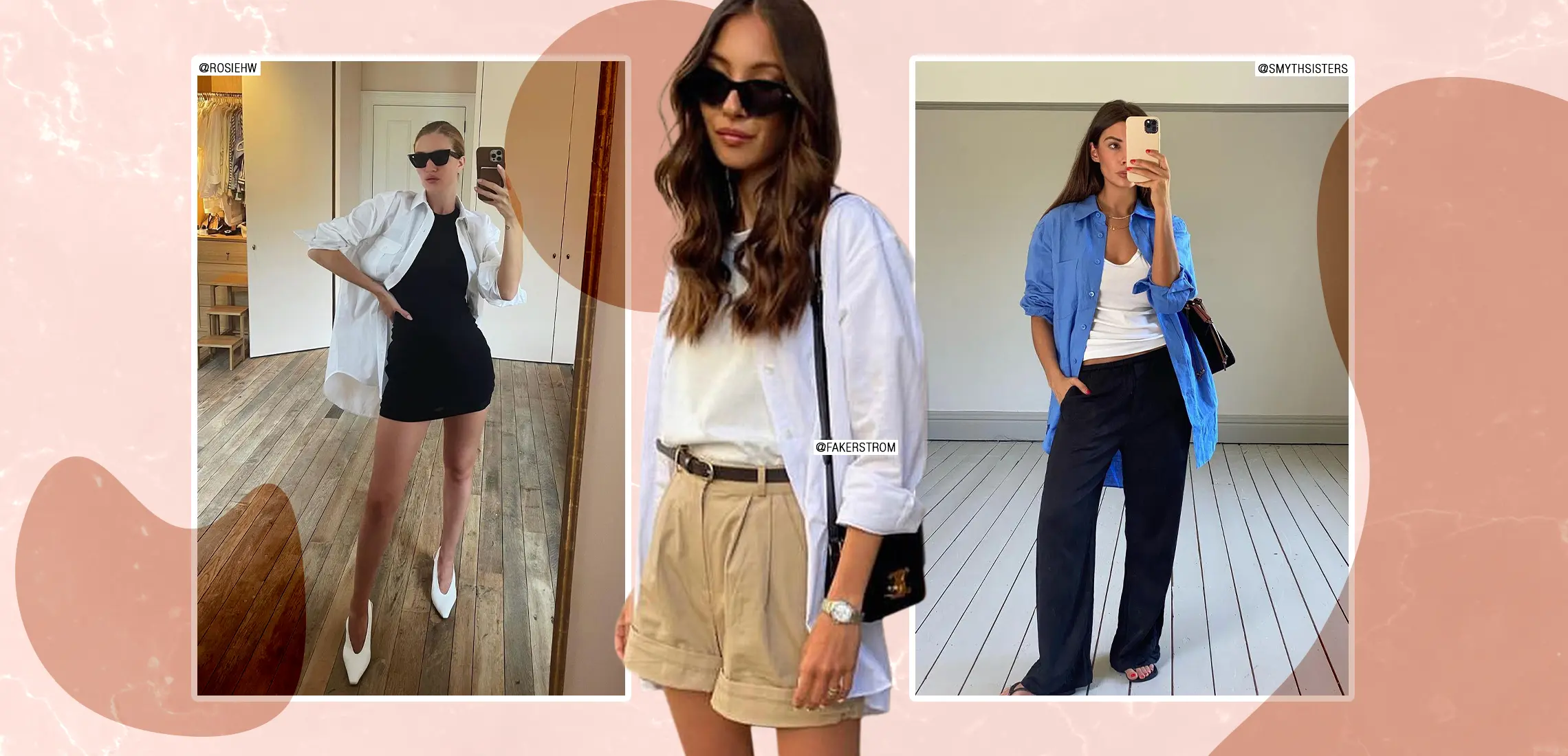 Borrow From The Boys: The Layered Shirt Is Your New Season Staple
The limit does not exist
By Astrid Taemets | 6th August 2021

You heard it here first, kids – layering is back, and bigger than ever. Literally.

We've been keeping our peepers firmly on style inspo babes like Rosie Huntington-Whiteley, pepamack, and Marianne Smyth, who have been flaunting big, baggy, boyfriend-like shirts over just about anything and everything that exists in their closets, and we're officially crowning it as one of our top trends to watch (and flaunt) this coming season.

Australian fashion icon and style muse Christine Centenera has long been a fan of oversized pieces, and with the latest release of her WARDROBE.NYC 06 BEACH collection that's totally drool-worthy, and includes the most perfect oversized shirt we've ever clapped eyes on, emulating this style should be a total pinch!

Be it short sleeve or long, over a tight dress or paired back with loose pants and a white singlet, the limit does not exist when it comes to flaunting this laidback look.

So, what's the formula for re-creating this just-borrowed-my-boyfriend's-shirt trend? Well, Brissy stylist, Style Mag mate, and Queen Street Mall ambassador Annabel Falco says anyone can rock the trend, and should be embracing it in multiple forms.

"Oversize and layer over everything. Swimwear, loungewear, activewear, dresses, and top and skirt or pant combinations. It's replacing the oversized blazer trend which was huge throughout winter. This is a more spring/summer appropriate version of layering, and perfect for our Queensland climate. Just make sure you create shape – cuff the sleeve and pop the collar. And, if you feel the oversized shape overwhelms your figure, you can always add a belt." Oh, and remember to go up a size or two.

So, be it a classic white, blue, black, or printed pick, the choice is yours! With next season full of comfy 'fits like baggy pants, and boyfriend-style shirts, now is the time to revamp the 'robe with this seriously cool and totally wearable sartorial style.

Brb, time to raid the boy's section!