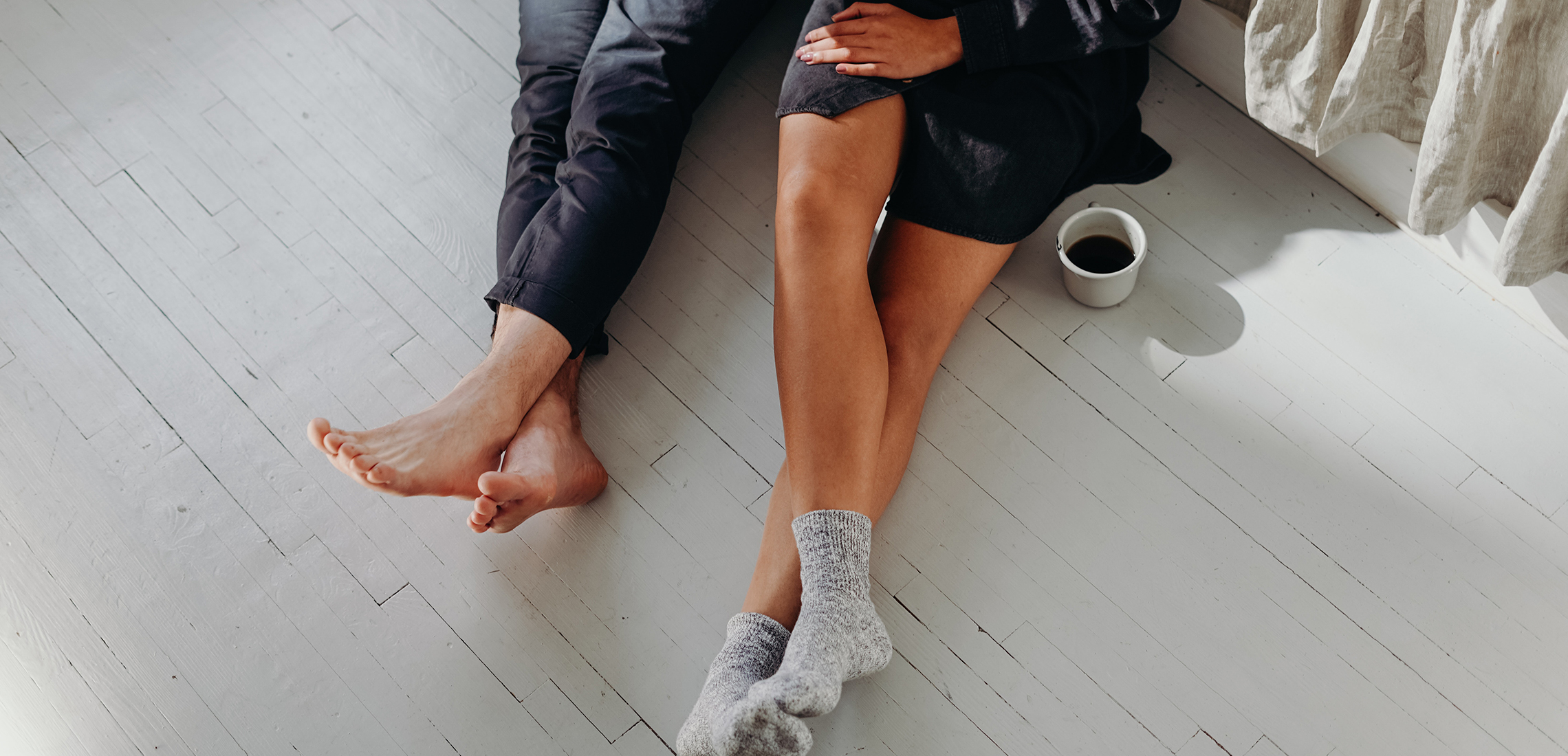 8 Date Night Ideas During Isolation To Keep The Love Alive
Date and isolate!
---
Dating is hard at the best of times, but trying to navigate it through several days of iso? That's a whole different ball game. The current times may be unpredictable, but it doesn't mean planning a romantic evening should be harder than finding a RAT test!
So while reservations for two may be on hold (for now), it doesn't mean you can't keep the flame alive. Whether you're stuck in iso together and have your love on lockdown or are missing each other truly, madly, deeply, scroll for some ideas on how to keep calm amongst the chaos.
When you're isolating apart…
Facetime date night
Those in long-distance relationships will be all over this one, and to the rest of you, welcome! You may not be able to touch, but it's a great opportunity to explore different love languages and really focus on communication. Or, keep it light and loved-up and do something together, but just not together. You catching our drift? Watch the same movie or show, eat dinner while FaceTiming (and add a candle for some added ambience!), or run a bath, pour a wine and catch up over the phone in total relaxation mode. 
Love letters
Let's take it back to the 1950s and put pen to paper. The post is still running hot so why not spice up the romance with an old school love letter. Confess your feels (who doesn't love a bit of reassurance), list your top memories together, create an adventure list for when the corona chaos is over, or play into the drama and write a long winded, sensory experience of your self isolation.
Food delivery
Love and food go hand in hand, so why not combine the two? You know where they are so surprise them with a welcomed knock on the door and a delivery of their fave food. Ahh, the romance! Or, order for each other and make a cute lunch or dinner date with a twist! Want to impress them? Here's some of Brissy's best delivery services. 
Games, boy
No games of the heart please – frivolity and fun, only. Challenge each other at a good ol' fashioned game of trivia and try and out-do each other's high scores. Spice up the communication with Facebook Messenger's whole array of minigames waiting for you to play one-on-one. 
When you're isolating together…
Puzzle-off
There's nothing like some friendly competition to get the blood pumping. Challenge your other half to a puzzle off – whether that's who can fill in the most pieces on their half of the puzzle first, or you have a puzzle to complete each, let the competition begin! Or, leave the rivalry at the door and complete it together, naww.
Kitchen rules
Again, there's two ways you can go about this one: make it a competition or leave it friendly and romantic. For something spicy, challenge each other to a cook off. Whether that's over the same recipe or dinner over consecutive nights with a score out of ten. Otherwise, play house and get cookin' in the kitchen together, and have some fun messing up the kitchen! 
Paint a portrait
This is one activity where you can really have some fun. Either at the same time or separately, have a crack at painting self portraits of each other or yourselves. Perhaps they'll be worthy of some wall space afterwards…
Test your compatibility
Purchase a pack of these iconic cards and get set to find out how much you really to know about each other. This game relies on honesty and vulnerability. So if you and bae are ready to take things to a deeper level, then this game will make the bond way stronger than any covid strain. 
Pack a backyard picnic
Grab your favourite blanket and place it in a sunny spot in the backyard. Setting up is all part of the romance, so pick your favourite snacks to pop in the basket. Byron Bay brand Le Weekend have a great range of picnic products that'll add to the ambience and photo op, and you can't go past the oh-so-popular picnic basket from The Beach People.
Indulge in a movie night
We all love a good marathon, but not of the sporting kind! We're talking about getting all cosy and snug under a fluffy blanket. Go through and re-watch all the classic romcom throwbacks like Pretty Woman, She's All That, and The Wedding Singer.
Shake off your cabin fever with cocktails
Saving the best for last, obviously! With all the chaos going on, you and your partner certainly deserve to clink your glasses over a tasty sip. Challenge each other to a cocktail competition by giving them a theme, certain ingredients, or a colour to make an exciting drink to. Try these delish easy-to-make ones from Mr. Consistent, or order up your choice of signature BNE cocktail from these local favourites – the choice is yours. The best part of course, is that you can both drink them all at the end! Cheers!