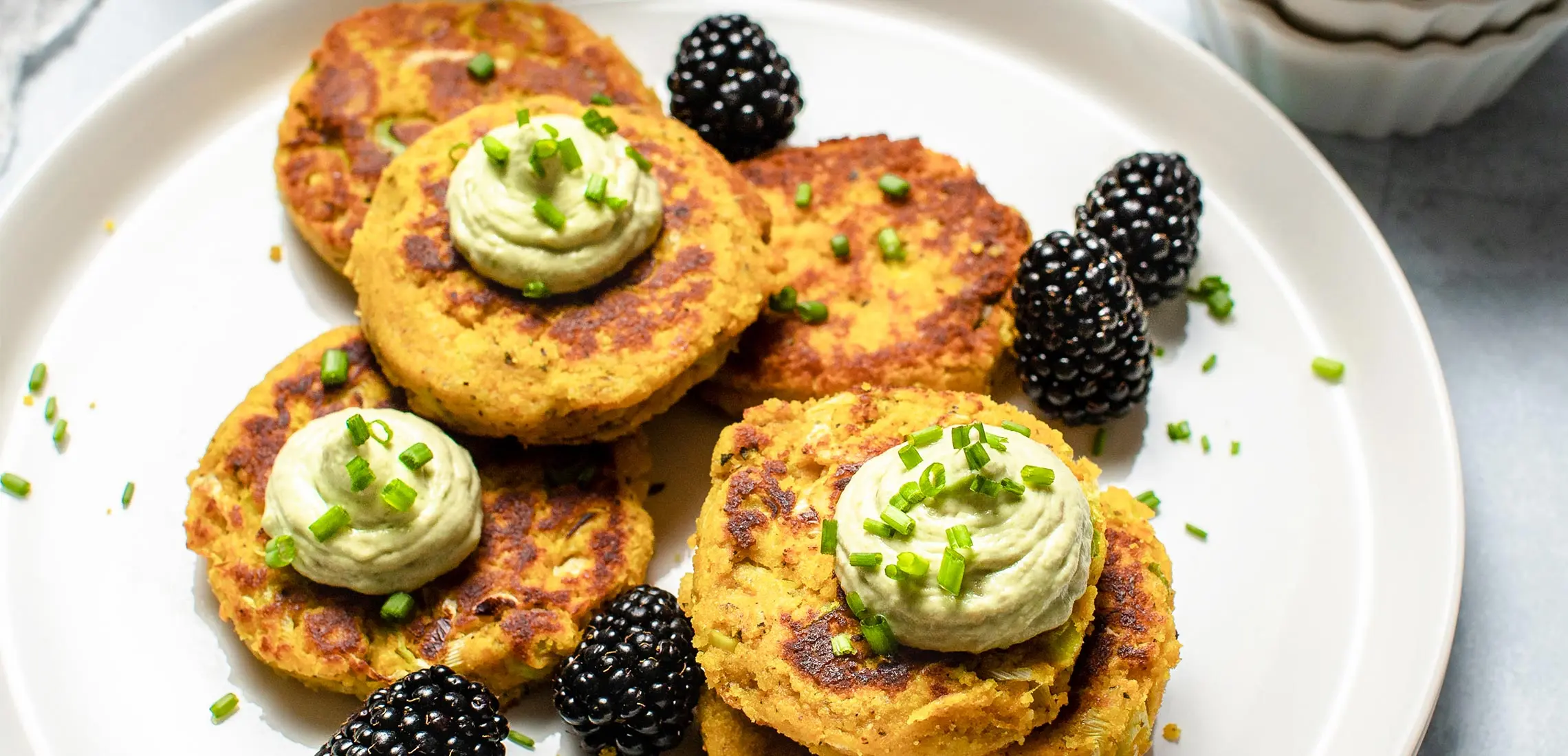 Simple Savoury Pancake Recipe
Your morning breakfast repertoire just got boujee.  
By Astrid Taemets | 30th September 2020

With the long weekend fast approaching, what better way than to spend a sunny morning lazing about in your pjs with a plate of mouth-watering pancakes?

For those wanting to really indulge, skip the pre-mix stuff in lieu of this delectable turmeric pancakes with avocado cream recipe from our health-conscious mates at  PomPom Paddock that'll have you salivating before, during, and after you stuff your face. The easy-to-make savoury dish will make even the most novice chef look like a pro in the kitchen (you're welcome).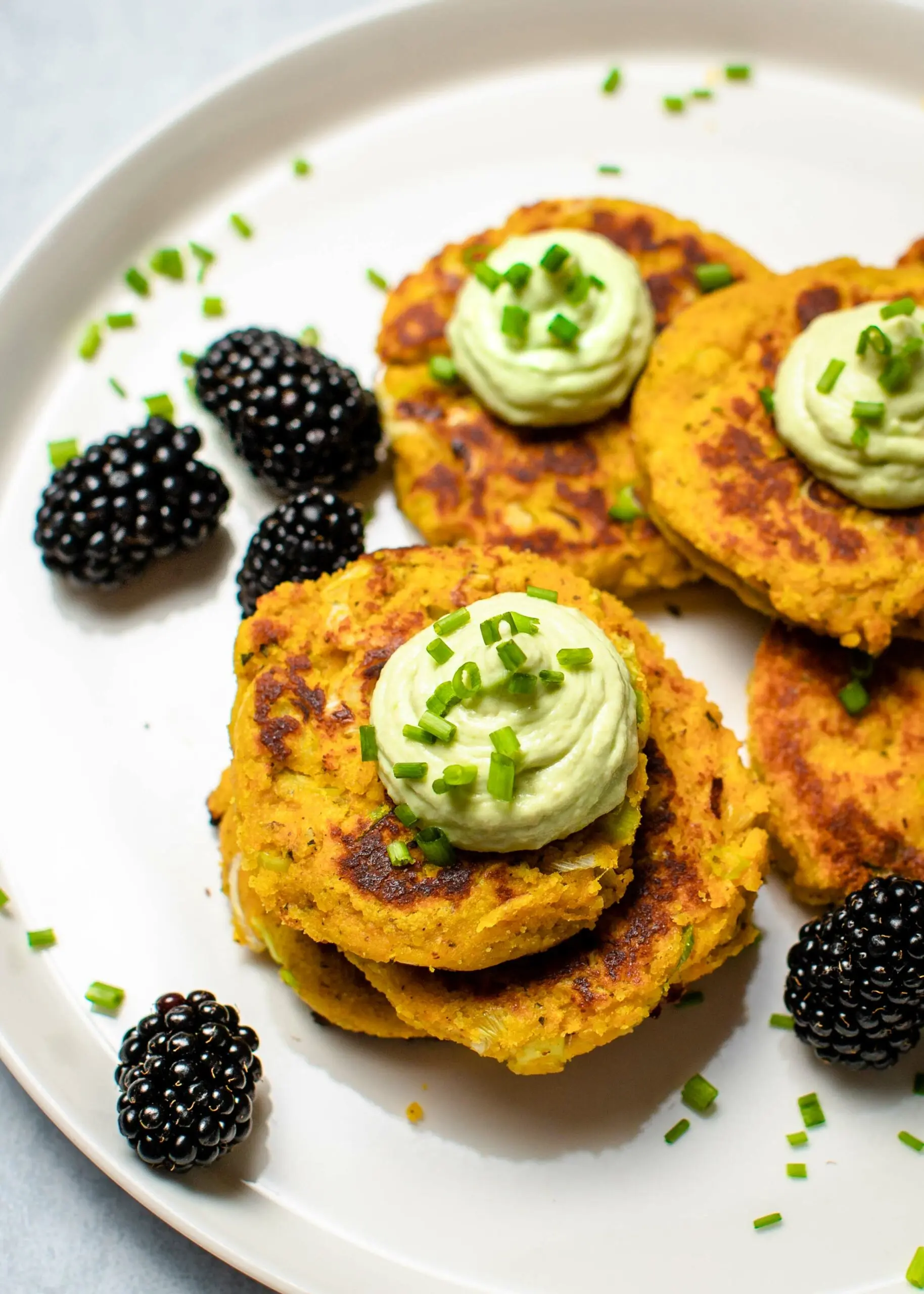 You'll need…
Pancakes ½ cup natural almond meal 5 tbsp PomPom Paddock Cauliflower Flour mix ½ tsp baking powder (gluten & aluminium free) 1/4 cup coconut or plant-based milk 1 tbsp mashed cooked pumpkin 2 tsp organic dried herbs 1 spring onion, chopped Pinch salt & black pepper Pinch organic turmeric & nutmeg Olive oil for frying Avocado Cream ½ avocado 1 tbsp unsweetened coconut yoghurt 1 tsp lemon juice
Instructions
In a small mixing bowl, combine dry ingredients; almond meal, PomPom Paddock Cauliflower Flour Mix, baking powder, dried herbs, pepper, salt, nutmeg and turmeric. Mix to combine.
Add milk and mashed pumpkin. Mix to combine well. If your mixture is too wet, allow to stand for a few minutes.
With your hands, gently shape tablespoon portions of the mixture into six mini patties.
Cook on a heated and oiled frying pan for approx two minutes each side or until lightly golden.
To make avocado cream, mash avocado with coconut yoghurt and lemon juice until combined.
Serve avocado cream on top of warm pancakes.
Notes
Serves 6 Prep time: 25 mins Cook time: 20 mins
Recipe and images supplied by PomPom Paddock.