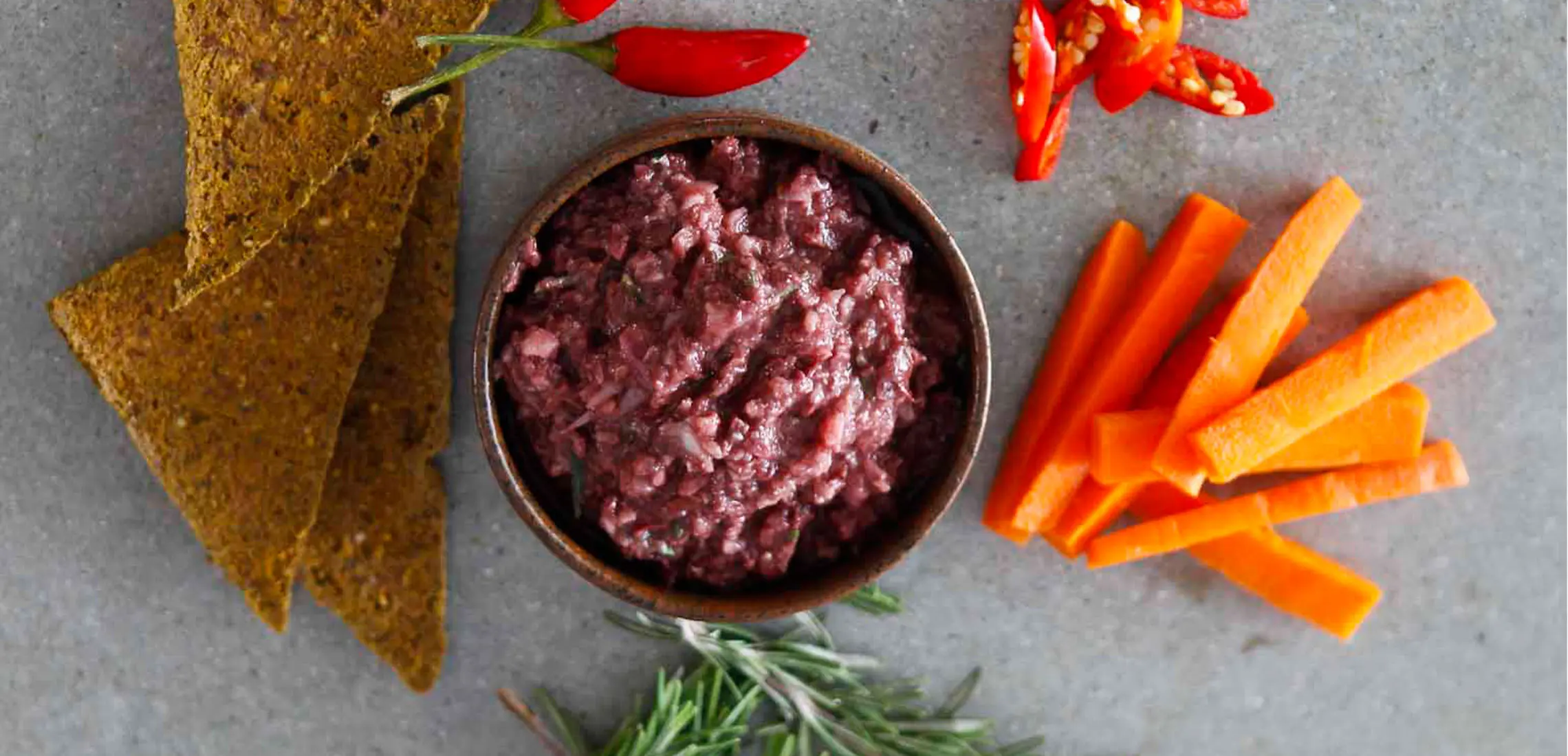 A Rosemary Olive Tapenade Recipe
Level up your platter game, holistic-style
By Neesha Sinnya | 12th November 2020

We all know that true beauty comes from within and the best way to nourish the soul is through food. Katrina Ellis' rosemary olive tapenade recipe in her latest book, The Alchemy of Beauty, is the perfect effortless edition to your charcuterie board for summer entertaining. Who knew that inner goodness could taste this good!

Olives are true beauty superstars. They contain nourishing omega oils, vitamin A, polyphenols, most B vitamins and other antioxidants which halt the free radical attack that causes skin ageing and disease. Rosemary is an anti-ageing herb that protects the brain against deterioration and memory loss. If you feel like a different taste, try swapping rosemary for basil or coriander. This is the perfect summer addition to your charcuterie board, and will have your guests begging for the recipe.
Rosemary Olive Tapenade
Serves two
Ingredients:
1 cup of black olives – pitted
½ red onion, diced
2 to 3 garlic cloves, peeled
4 tablespoons of olive oil
1 fresh lemon, juiced
2 tablespoons of parsley
2 tablespoons of fresh or dried rosemary
Celtic salt and pepper for extra flavour
Method
For a rustic tapenade, simply pulse all the ingredients quickly to get a rough texture. This dip keeps for five days in the fridge and it goes beautifully with chopped vegetables, dehydrated crackers and many other foods.