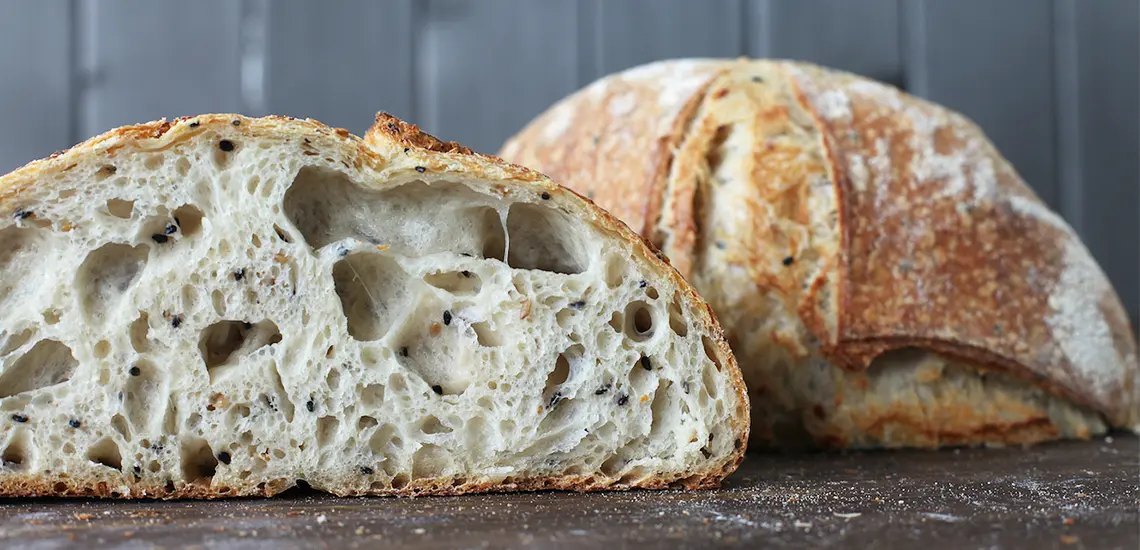 Here's A Five-Step Sourdough Recipe
No France, no worries
By Guest Styler | 15th April 2020

With the coronavirus chaos many of us have had to cancel our overseas trips. Left to our own devices of imagination (and the internet), holidays can only be played out via technology and our taste buds.

So, instead of galivanting in Northern France eating your way through cabinets of carbs, do what the French do and try your hand at making your very own delicious sourdough. It's full of cultures! The gut-friendly kind, not the French.

Online gut health brand, has launched authentic French sourdough cultures, offering us Australians who are normally fond of Wonder White, the chance to make our very own French delicacy at home in five simple steps. And, there are so many more incredible health benefits than plain ol' white bread. Disclaimer: no offence to Wonder White, you are loved by lunchboxes across the country.

And, just like the oh-so easy cake mixes found in the flour aisle, this bread-magic starts with a packet-mix. DREAM.

The Nourishme Organics team have curated the ideal recipe so it's easier than ever to get your bake-on without stacking the weight on. The sourdough starter culture is 100% pure, free from fillers, and zero maintenance for the self-sustainable baker.

But why sourdough over classic white or wholemeal? Kriben Govender, Food Scientist, Registered Nutritionist and Founder of Nourishme Organics says, "Home-made sourdough is not only more economical and eco-friendly than factory-made bread, it's also more nutritious. It's free from chemicals, preservatives and artificial leavening agents often seen in store-bought bread. It also lasts longer as it's not as susceptible to mould spoilage due to the process of acidification by lactic acidic bacteria."

In layman's terms, "Sourdough is easy to digest and when made with wholegrain flours it's a great source of dietary fibre and prebiotics, which helps our gut cells to function properly and helps maintain a healthy and balanced gut ecosystem," Govender says.

There are five simple steps to create this sourdough at home: mix ingredients, knead dough, leave to proof for four to 24 hours in the fridge, score the loaf, bake in the oven until browned, and then enjoy with your favourite topping.

All you need to start you off is the Nourishme Organics Levain packet mix which can be found here and follow the vid below.