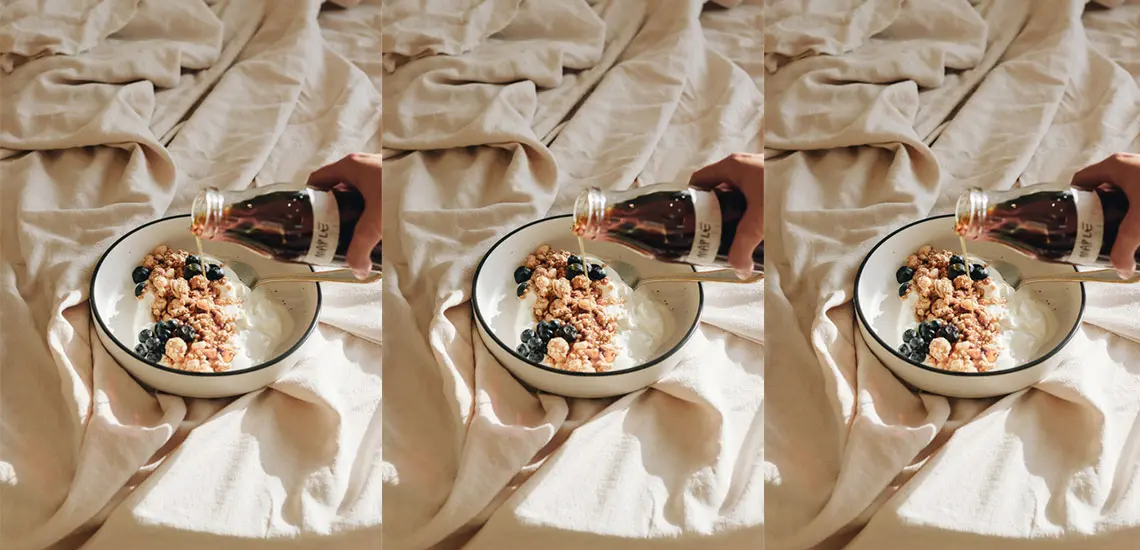 Two Delicious ANZAC-Inspired Recipes
Bye-bye banana bread
By Dinushka Gunasekara | 23rd April 2020

Ah, the humble ANZAC biscuit. Delicious, nutritious (oats count, right?)  and the perfect amount of crunch. The once homely reprieve for soldiers abroad is now the perfectly timed iso-baking treat here to kick banana bread to the curb.

To help Brisbanites remember our ANZACs and those they left behind, Legacy Brisbane has released a limited eBook with a selection of ANZAC-inspired recipes to keep the spirit alive. Straight from the personal cookbooks of our local favourites, we're giving you a sneak taste of the action with journalist Kendall Gilding's family Crunchy ANZAC Biscuit recipe and Miss Bliss owner Jacqui Toumbas' Macadamia and Maple ANZAC Granola.
CRUNCHY ANZAC BISCUITS
Makes approx. 30 biscuits
Ingredients:
1 cup rolled oats
1 cup plain flour
1 cup caster sugar
¾ cup coconut
125g butter
1 tablespoon golden syrup
1 teaspoon baking soda
2 tablespoons boiling water
Method:
Combine dry ingredients in a large bowl
Melt butter and golden syrup in another bowl or pan
Combine soda and water, add to butter mixture, then stir these into dry ingredients
Place teaspoons of mixture onto greased trays, press down lightly
Allow room to spread
Bake in a slow oven for 15-20 minutes or until golden brown
Pro-tip: Top them with whipped cream to serve
MACADAMIA & MAPLE ANZAC GRANOLA
Ingredients:
3 cup oats
1 cup spelt flour
1 ½ cups dessicated coconut
230g coarsely crushed macadamias
½ cup pure maple syrup
3 tablespoons coconut sugar
⅓ cup water
1 tablespoon olive oil
Method:
Preheat oven to 160 degrees Celsius, fan forced
Prepare a baking tray with greaseproof paper
Combine all the ingredients in a bowl and combine with hands
Spread the oat mix on the tray over the grease proof paper
Use your hand to 'scrunch' the mix to form clusters
Cook in the oven for 20-25 minutes
At the halfway mark, take the tray out and carefully stir the mix so it bakes evenly
Let cool completely before storing in an airtight container
Serve with fresh fruit and yoghurt
For more delicious recipes, check out the eBook here.