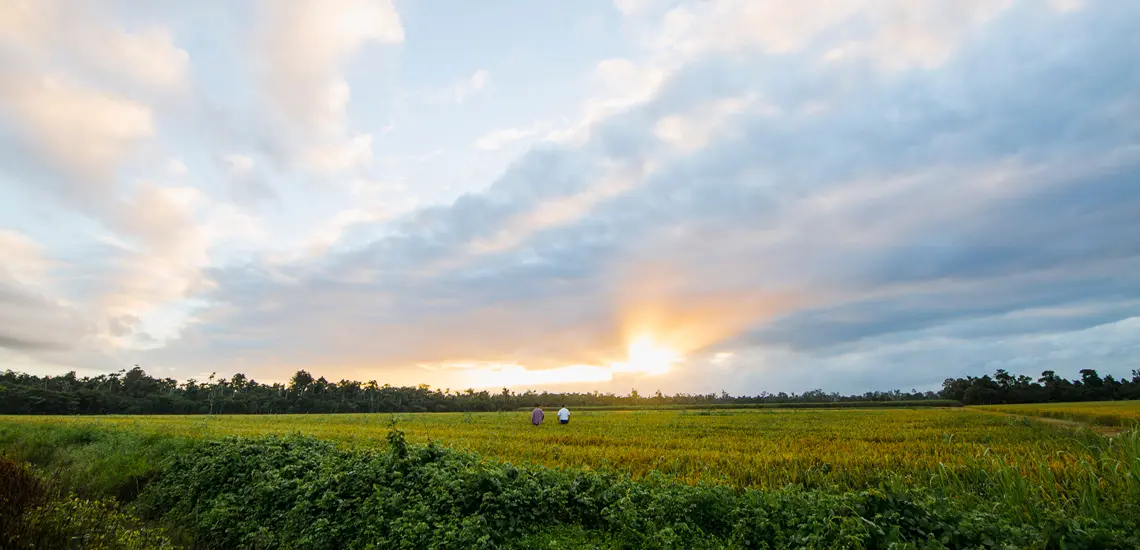 Top Queensland Foodie Escapes This Winter
Where to head to escape the chill and experience some of Queensland's best nosh.
By Chef Guy Turland | 28th July 2016

A foodie escape to beat the winter blues? Sounds perfect to us! And you don't have to travel far either. Chef Guy Turland of the Bondi Harvest duo is known for his love of food, exploring new towns and countries, and sharing what he's found with others. He recently travelled up to Tropical North Queensland to explore all the region has to offer and he has some great ideas for foodie escapes in Queensland this winter.
1. Learn a thing or two at Fruit Forest Farm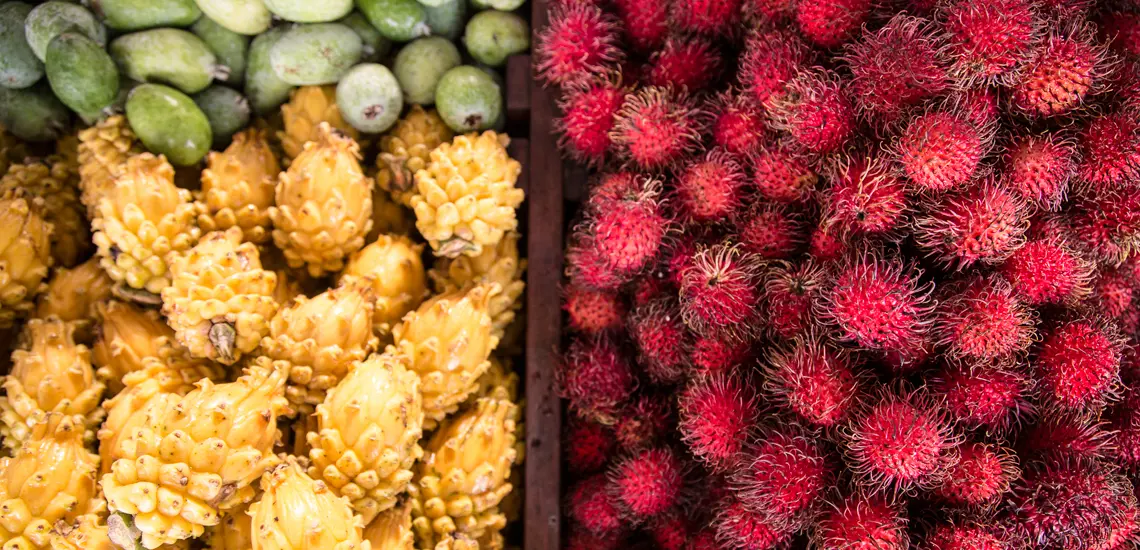 Tropical fruit is one of the most unique foods up north, and such a great thing to explore. A well-kept foodie secret and one of my favourite places to visit is Fruit Forest Farm, run by Peter Salaries and his family. I was lucky enough to stop by the farm and taste some rare and quirky fruits. Ever wondered what a dragonfruit tastes like, or what an Amazon custard apple is? Go check out what Peter's got.
2. Grab a bite to eat at Nu Nu Restaurant
A trip to one of Tropical North Queensland's best restaurants is a must. Fronted by legendary chef Nick Holloway, Nu Nu is known for its use of beautiful fresh local seafood and produce. Nick's passion for the region's food is infectious, and his beliefs about "food of the sun" and organic produce are shared generously with guests. Nu Nu is situated right on the beach, so you're in for something truly special at this restaurant. Be sure to try the mouth-watering wok-fried North Queensland mud crab.
3. Hire a car and visit the local farms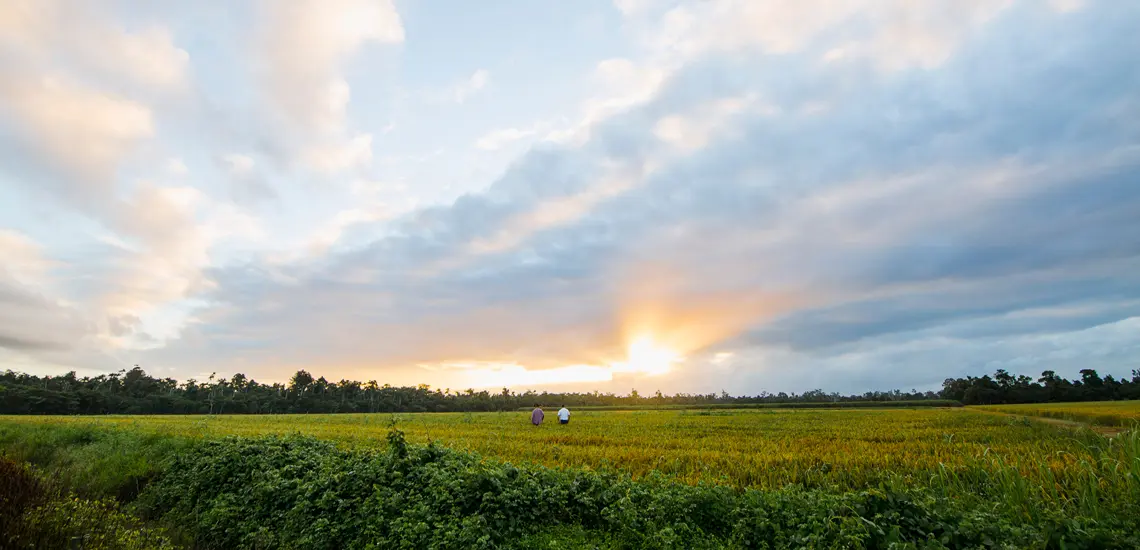 Get out and explore! Tropical North Queensland is brimming with lush and rich foodie delights. A thriving and diverse agricultural landscape, this region has an abundance of farms, crops and food being produced each and every day. Catch a glimpse of the sugar cane crops, the banana trees or the rice crops – SunRice is working with farmers to grow Rain Fed Rice as a rotational crop. It's amazing to see where the food we eat comes from. Oh, and did I mention the stunning landscape? Definitely an added bonus.
4. Catch your dinner at Dunk Island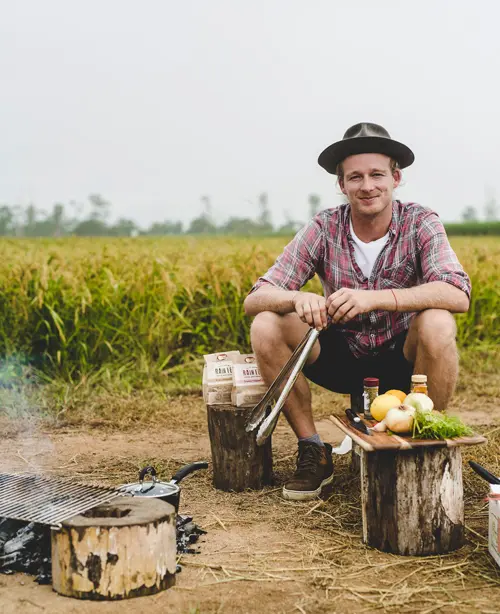 Healthy and sustainable living is all about fresh ingredients. I've always had a connection with the ocean, and I'm always ready to get out there and see what she's got to offer. Dunk Island is home to some of the most incredible fishing spots in North Queensland. Last time I travelled up north, I went out with Alistair from Hooked Up (they run fishing expeditions) and caught a beautiful coral trout. I then cooked this up later that day on the bone, alongside a delicious, spice-packed SunRice fragrant jasmine Rain Fed Rice pilaf.
5. Take a dip at Millaa Millaa Falls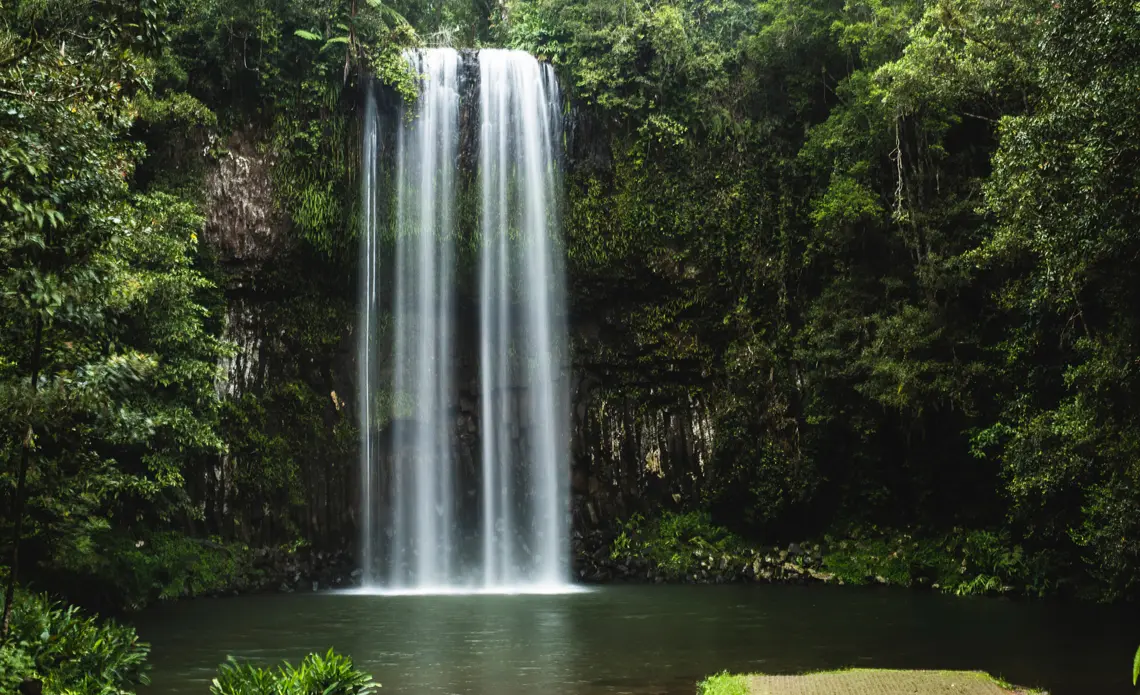 Alongside a jam-packed foodie escape, exploring the local region is a must. No trip is complete without a little adventure. Grab a friend and head up to the tablelands to Misty Mountain, where you can find the world-class Millaa Millaa, and Ellinjaa Falls, all within three kilometres of each other. There's also 130 kilometres of walking trails in the area, so take your joggers. And don't forget your cossie – the pools beneath the falls are perfect for a dip!
Liked this? You'll love these! Best Australian Baths with a View How to Track Food Trucks Around Brisbane The Best of Good Food Month: Must-Visit Restaurants