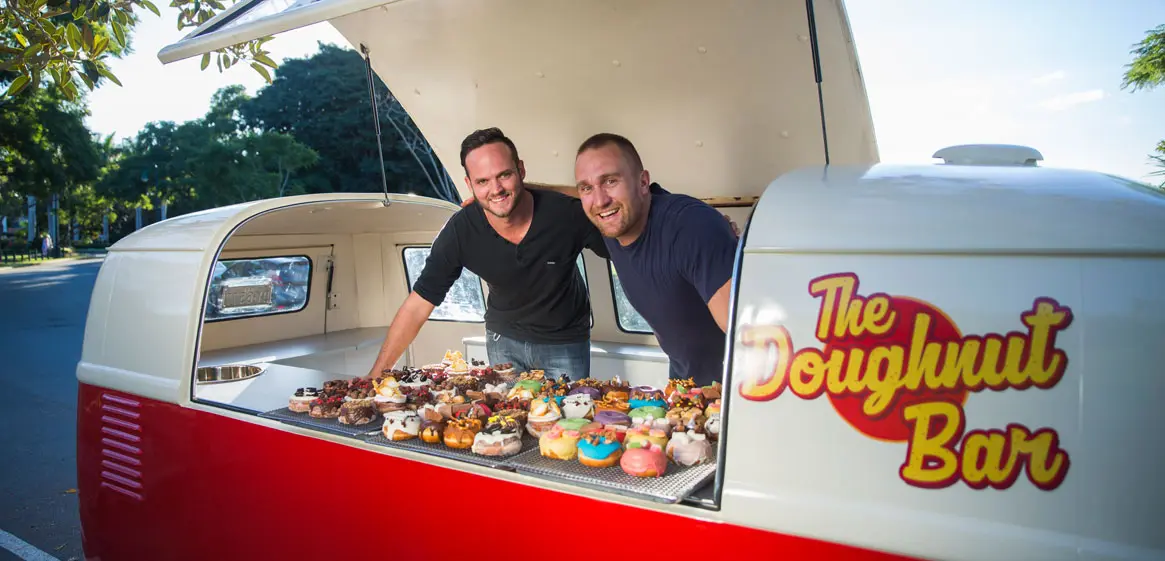 Best Food Trucks in Brisbane
The food trucks are here to stay – from weekend markets, to rolling restaurants, we've compiled a list of our favourite food trucks conquering Brisbane!
By Guest Styler | 26th May 2015

By Lucy White

They've conquered cities all over the world and now there's a whole host of food trucks rolling around Brisbane. And we're obsessed! Gone are the days of waiting for the weekend for that delicious pulled-pork burger from that stall that you can never remember the name of…

KING OF THE WINGS

American food is here for the long run, and we're loving it! One of our absolute favourite food trucks is King of the Wings, spreading flavoursome BBQ wings all over Brisbane. King of the Wings operates from 6pm to 9pm on Wednesday, 11.30am to 1.30pm on Thursday, and from 11.30am to 8pm Friday and Saturday at various locations around Brisbane.

Click here to find out where King of the Wings is today!

BUN MOBILE

Tasty, hand-crafted steamed buns using local ingredients – what could be better? The Bun Mobile travels all over Brisbane bringing their delicious twice cooked pork, teriyaki chicken, wagyu beef, and healthy veggie buns to you when the craving hits (all the time).

View the full calendar on their website  to find when the truck is nearest to you!

CHAR BABY

Char-grilled deliciousness rolling down the street has never smelled so good, and yet that's what happens when Char Baby is in town. Their rotating gourmet menu promises a minimum of three fantastic grilled items from around the world every time they're open, and we couldn't be happier (okay, we'd be happier if they came to our office all the time). Can't wait for Char Baby?

Find out when they're open here

DOUGHNUT BAR

"Mmm… Doughnuts…" Chocolate-coated, candy-covered, delicious doughnuts – you know, it's a good thing this truck moves around the city because if they had a single location we'd probably never leave them. These colourful creations made a major splash back in April and we've been craving them ever since. With those chocolate glazes, melt-your-mouth icing, and more chocolate glazing…

Find out where the doughnuts are and go nuts
LITTLE BACK FOOD TRUCK
Another addition to Brisbane's growing American cuisine trend is The Little Back Food Truck.  Little Back specialises in slow cooking meat to a mouth-watering level of deliciousness. Offering a variety of dishes made from slow-cooked pork, chicken, beef, and lamb, Little Back is definitely one of our favourite food trucks in Brisbane.
Visit here to find out where the Little Back Food Truck is next!