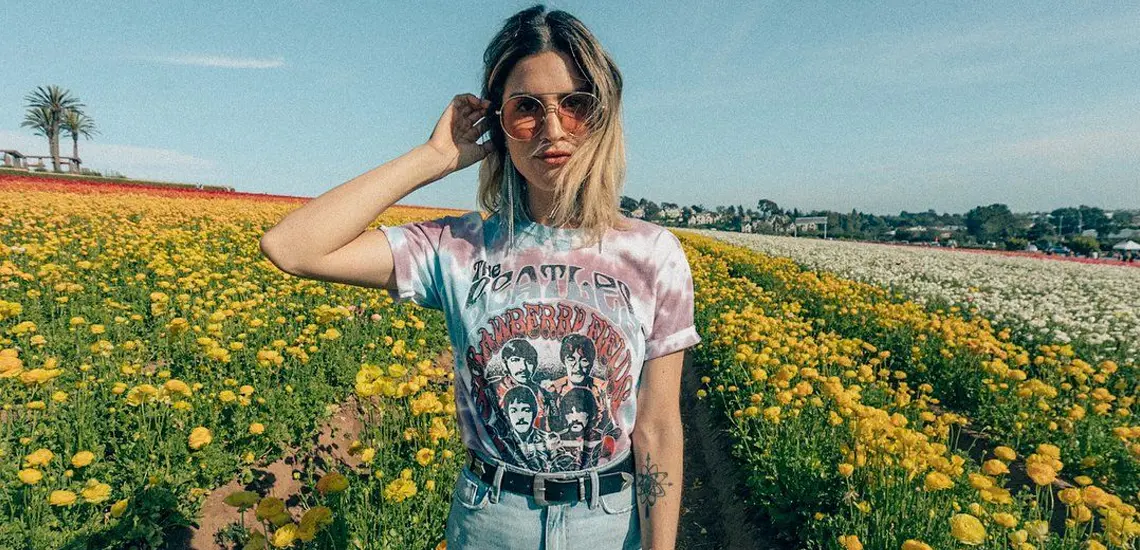 Cut 'Em Up, Don't Cut 'Em Out: 6 Strawberry Farms To Visit This Weekend
Yes, we can eat our weight in strawberries.
By Guest Styler | 23rd August 2018

We don't know about you, but there's no way we're going to let a bunch of pesky needles scare us away from our favourite treats: fresh, locally-grown fruit!

We've created a list with the best current strawberry happenings around Queensland. Grab those Splendour gumboots – this is one road trip where you won't need to pack snacks. Trade the expensive local market haul with fresh off the vine produce! PYO has never sounded better. Eat what you can and freeze the rest on a flat tray (life hack: then transfer to a jar so they don't stick). Let support our local growers by eating locally.

When your address is 'Strawberry Lane' you know you're doing something right. After a morning at Eumundi Markets, what better way to catch some rays than getting up close and personal in the Eumundi Strawberry Farm? With some of the largest and sweetest strawberries the coast has to offer, this mountainous field dotted with strawberries is the place to be. By the time you finish craftily picking your heart out, you'll have caught the farmer vibes (don't be afraid to stop at your local nursery for a few seeds on your way home). With an array of jams and preserves available for purchase as well, wholesale prices have never been sweeter.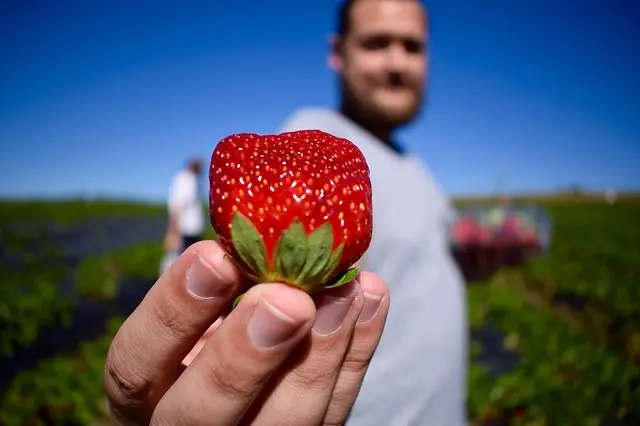 As the closest farm up north to Brisbane just off the Bruce Highway, this local farm is open 8am to 5pm seven days a week during winter and 8am to 6pm through spring. October is your last month to pick! With free bus tours and groups available by appointment it is a great op for a big group. Otherwise, you can pick your own seasonal strawberries and feast on locally made strawberry ice cream and jam.
The Carmichael family have run this local strawberry farm since 1980. With free admission, you just pay for your pickings. This is the ultimate fam vacation spot for the kiddies (and big kids… obviously) with educational tours, birthday parties, picnic tables, homemade strawberry ice cream and pancakes with fresh strawberries. Browse the berry merch and bask in the northern sun – this is the perfect weekend day trip.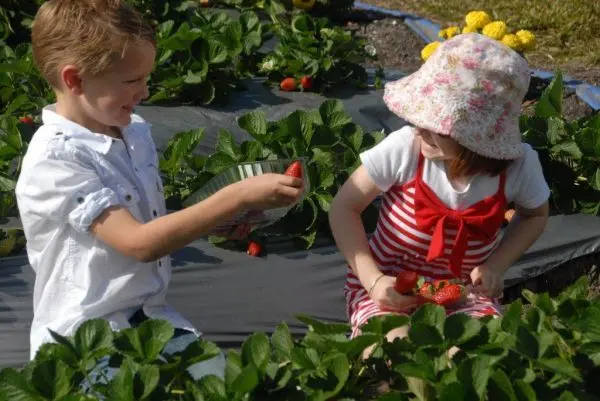 From farmgate to plate, Cooloola knows their berries. With three different varieties on offer, you can choose from the rectangular shaped, succulent Camarosa Strawberry; the firmer, conical shaped platter perfect Gaviata and San Andres Strawberries; or the rounded, traditional favourite with a high sugar content, the Ruby Gems. Picking until November, this is a small crop farm spanning three generations of passion for fruit farming. Priding themselves in sharing the romance of picking ripe fruit, they also offer a range of handmade goodies including preserves, jams, ice cream and fruit desserts.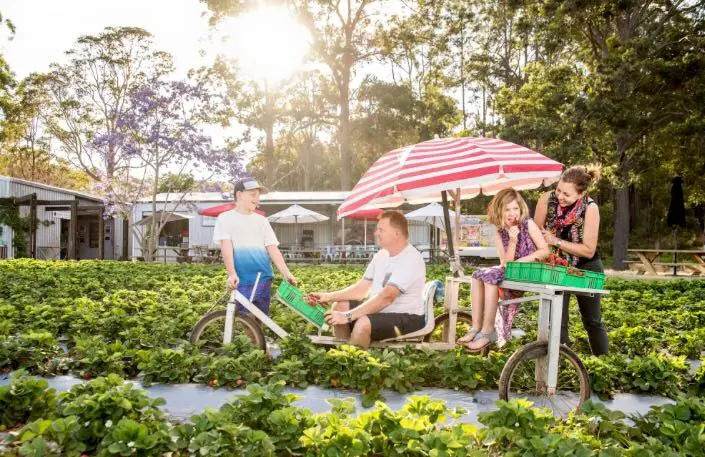 This family owned and operated farm in Bli Bli has been in the fam since 1945. With a rich history of farming sugar cane to dairy, the farm has spent the last 25 years growing strawberries as the most popular crop. With 180,000 strawberry plants, there is no question of running out. McMartin's is also known for their inter-seasonal fig, custard apple and lychee trees throughout the rest of the year, which we are noting for the later months.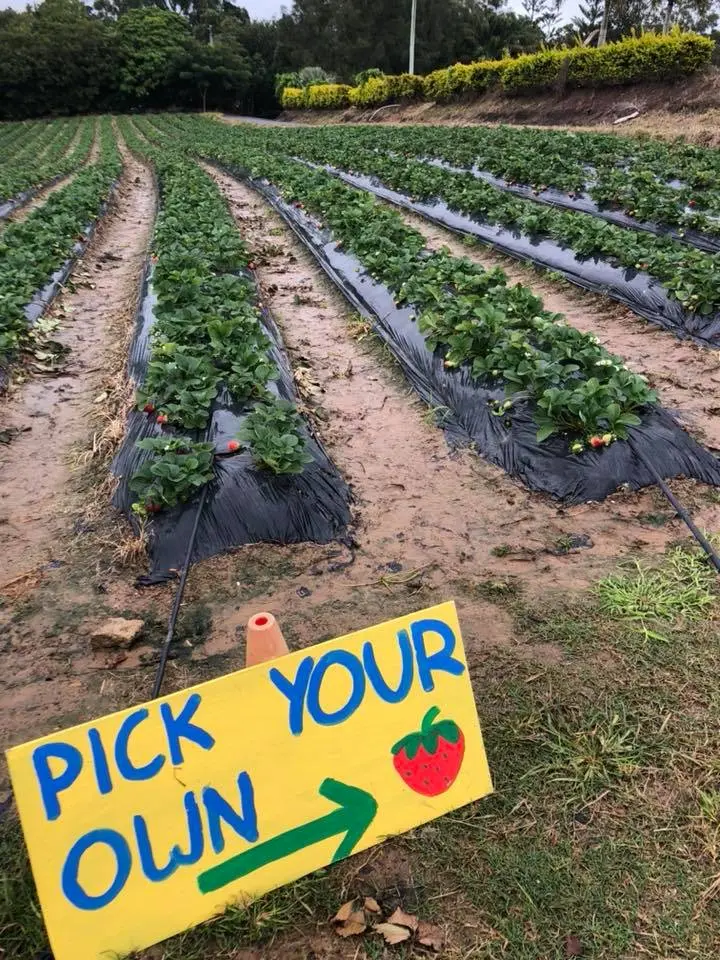 For a closer farm option for a jam-packed weekend (pun intended), Chamber's Flat Strawberry Farm down the coast is your go-to. With $8 PYO available for adults with a 500g punnet and $4 for children under 12 years with a 250g punnet, the bank will not be broken. The usual strawberry ice cream is included – this is a must by this point – to cool off after a day in the sun. Get picking!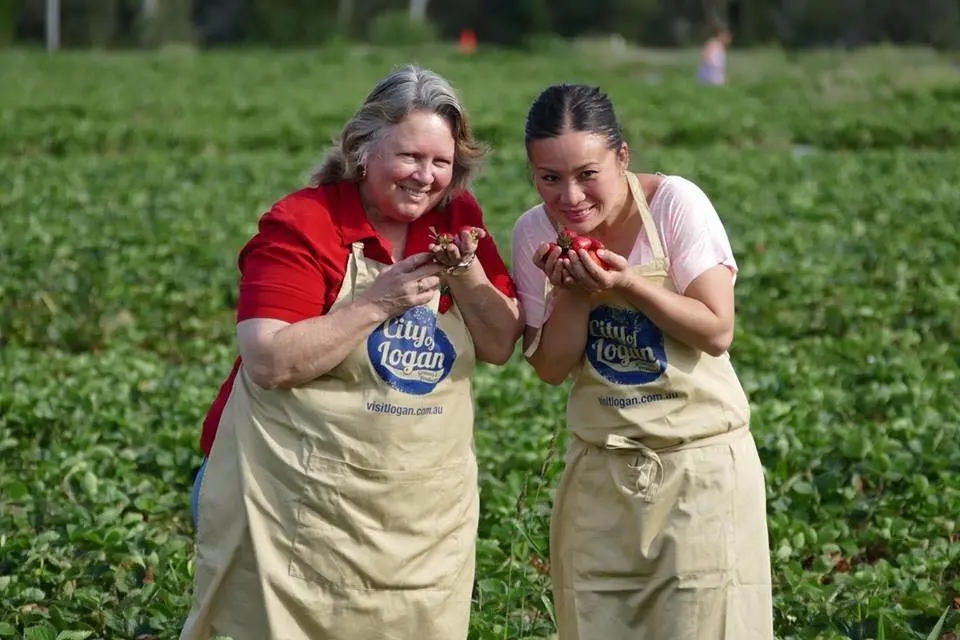 Has your thumb turned green yet? Pop into your local Bunning's store or plant nursery and try planting your own!
Liked this? You'll love these! 1. 6 Nearby Natural Wonders For Your Next Day Trip 2. From Hidden Beaches To The Sydney Icebergs, This Is The Ultimate Sydney Road Trip 3. 10 Swimming Holes Around Brisbane To Cool Off In