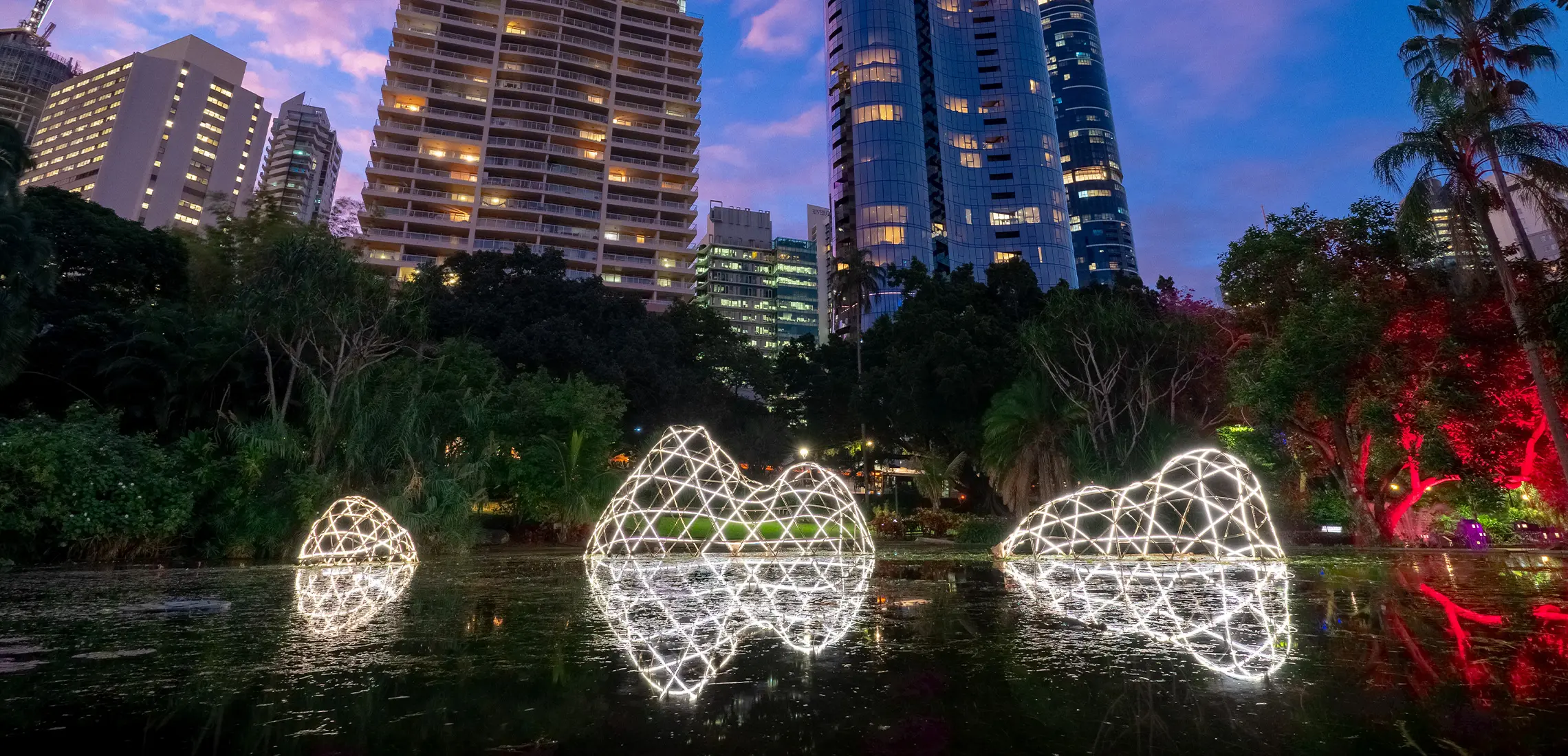 We Spent The Weekend Exploring Brisbane According To This Handy Itinerary App 
Let's explore!
By Emily Hill | 16th May 2023

A weekend spent roaming around your local city can be quite inspiring and, even more so when you don't need to put together the itinerary. 

We've all been there; the weekend hits and there are two glorious, work-free days ahead. Yet, before you know it, it's Sunday night and you're wondering what on earth you just spent the past few days doing. Perhaps you were pondering what to do and see instead of actually doing and seeing? But it doesn't have to be this way. 

Recently, I discovered a new ride-or-die app – the Brisbane App – which acts as a digital pocket guide to all things BNE. The app highlights affordable (tick), fun (tick), and vibrant (tick) events that are taking place in and around Brissy. 

With the free, downloadable app at my fingertips, it was time to embark on the ultimate day-to-night staycay with my sister and make the most of my weekend for once. Come along with me as I take you along for the ultimate weekend!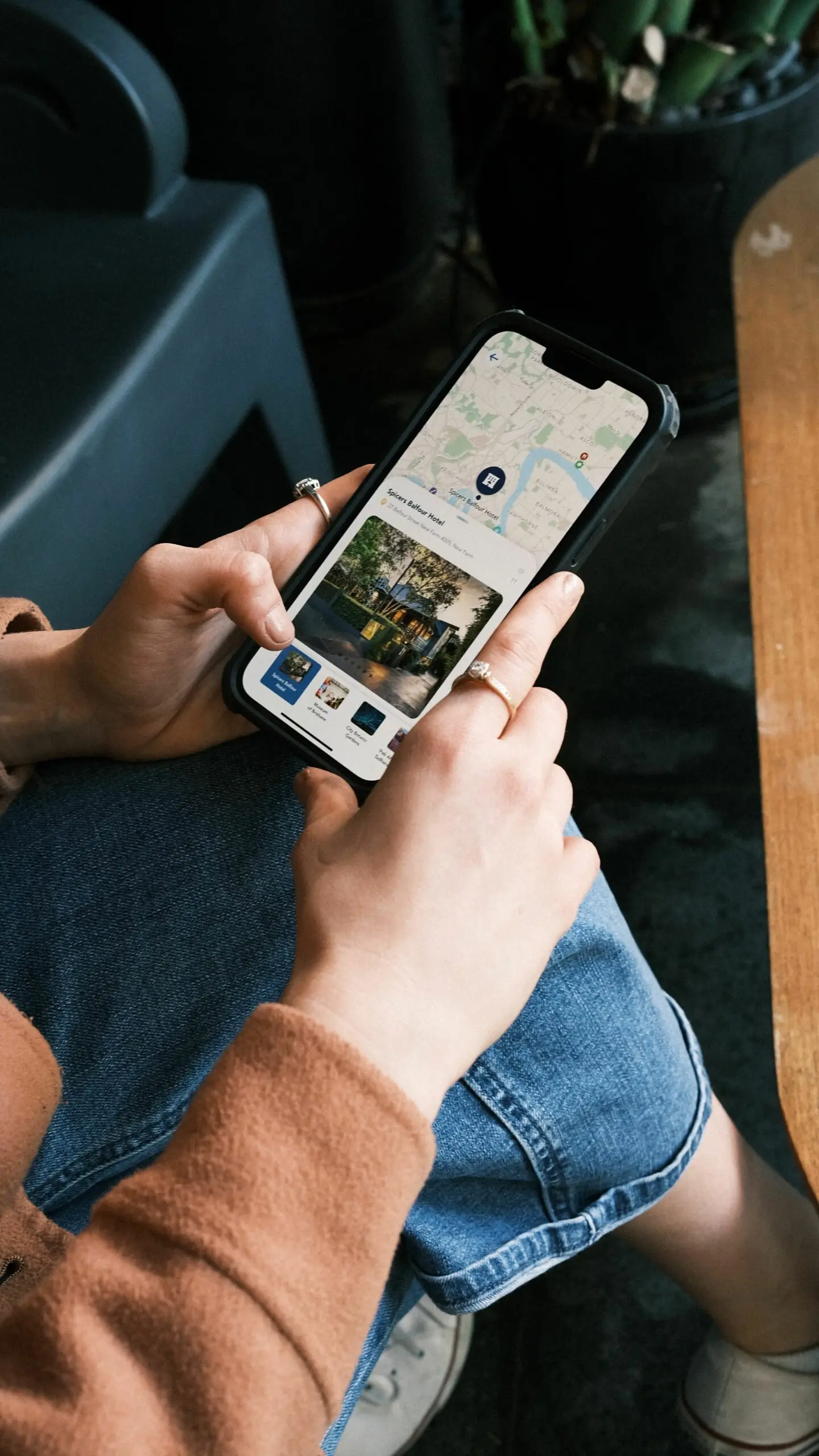 First on the to-do list: check into our hotel on Friday afternoon. Hidden amidst the buzzing streets of New Farm, just around the corner from Brunswick Street, lies Spicer's Balfour Hotel – a boutique wonderland and our home base for the weekend. 
As soon as I stepped inside, I was enchanted by its art-deco-inspired interiors and immediately knew I was about to have a killer weekend. What really blew my mind was when the Brisbane app spilled the beans on all the juicy details about the hotel (including the epicurean delights that awaited us at the onsite Balfour Kitchen & Bar).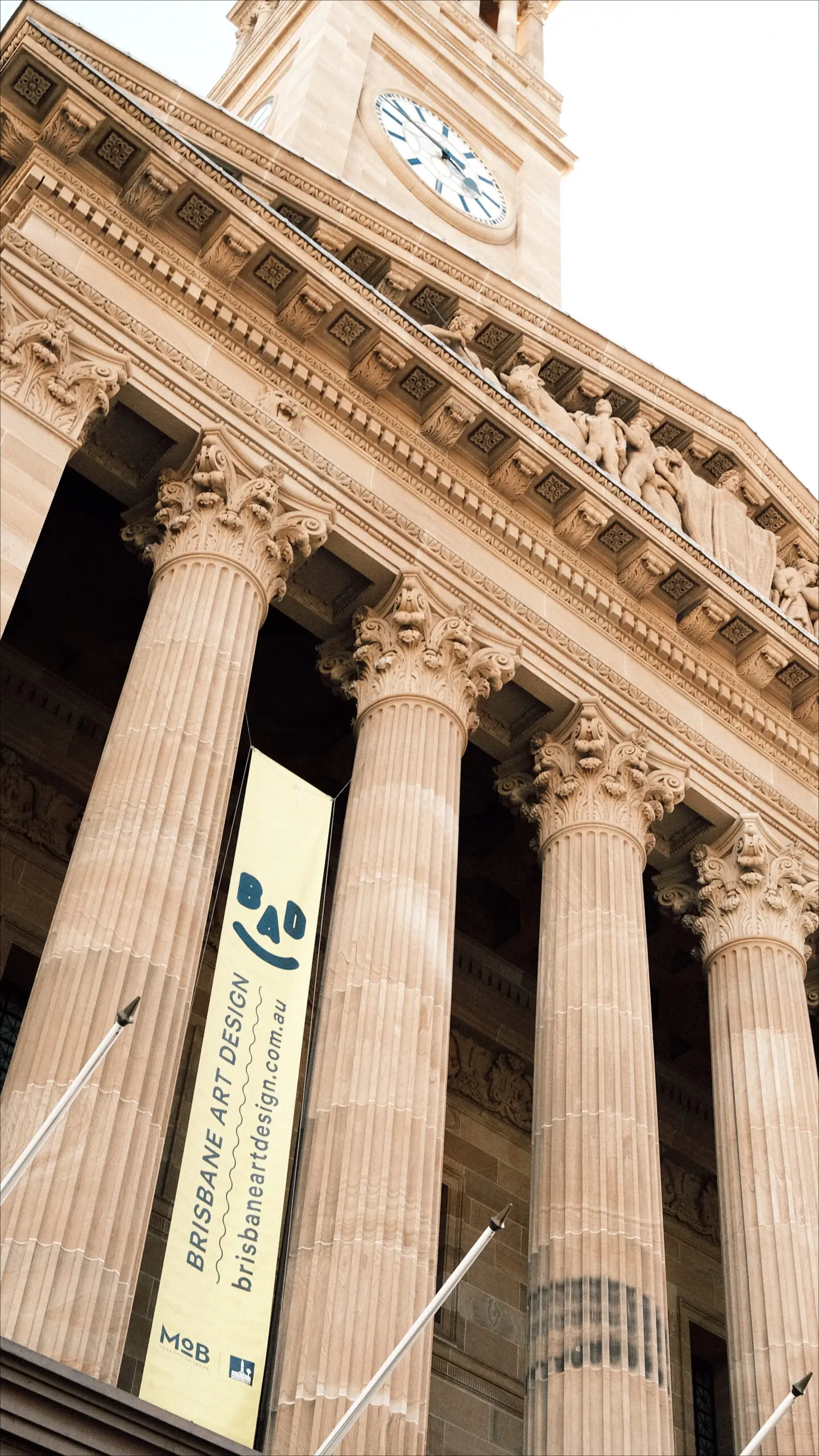 We unpacked our weekender bag, freshened up, and then it was time to dive into the local art and culture scene. We wandered through the free 'Clay: Collected Ceramics' exhibition at the Museum of Brisbane (MoB) and checked out 'Botanica: Contemporary Art Outside' at the Botanic Gardens. Botanica is a must-see  – think sculptures, projections, augmented reality, interactive artworks and more! Be sure to check it out before it closes on 21 May. Who knew there were so many free exhibitions around? 
It was about 6pm when we pulled out the trusty Brisbane App again and saw that Anywhere Festival was taking place. The only logical thing to do? Grab a cab and head on down! We attended the 'Date Night' show as part of the festival and it had us laughing non-stop. 
We ended the night with a bite to eat at Hello Please in Fish Lane – their gourmet south-east Asian-inspired meals were to die for! With our tummies full and our night well-spent, we headed back to the hotel to get some rest. 
Saturday was just as eventful as the night before – from catching ferries and exploring the parklands to wandering through laneways and discovering quirky cafes. Between roaming around we managed to attend the Brisbane Writer's Festival, Brisbane Greeters tour, and even have lunch at my new fave spot, Trattoria Italiana Restaurant. We finished up the day with another hilarious show as part of the Brisbane Comedy Festival. Our weekend was officially well-spent!
View this post on Instagram
There's seriously more than meets the eye in our humble city, and thanks to the Brisbane App now you'll always know what's on! This app is your trusty sidekick, offering endless fun and excitement at your fingertips. Whether you're into food, art, music, or all of the above, simply fire up the app, enter your interests and location, and let the magic happen. 
Oh, and don't forget to spread the love by giving your fave businesses a virtual high-five with a good ol' 'like' in the app.