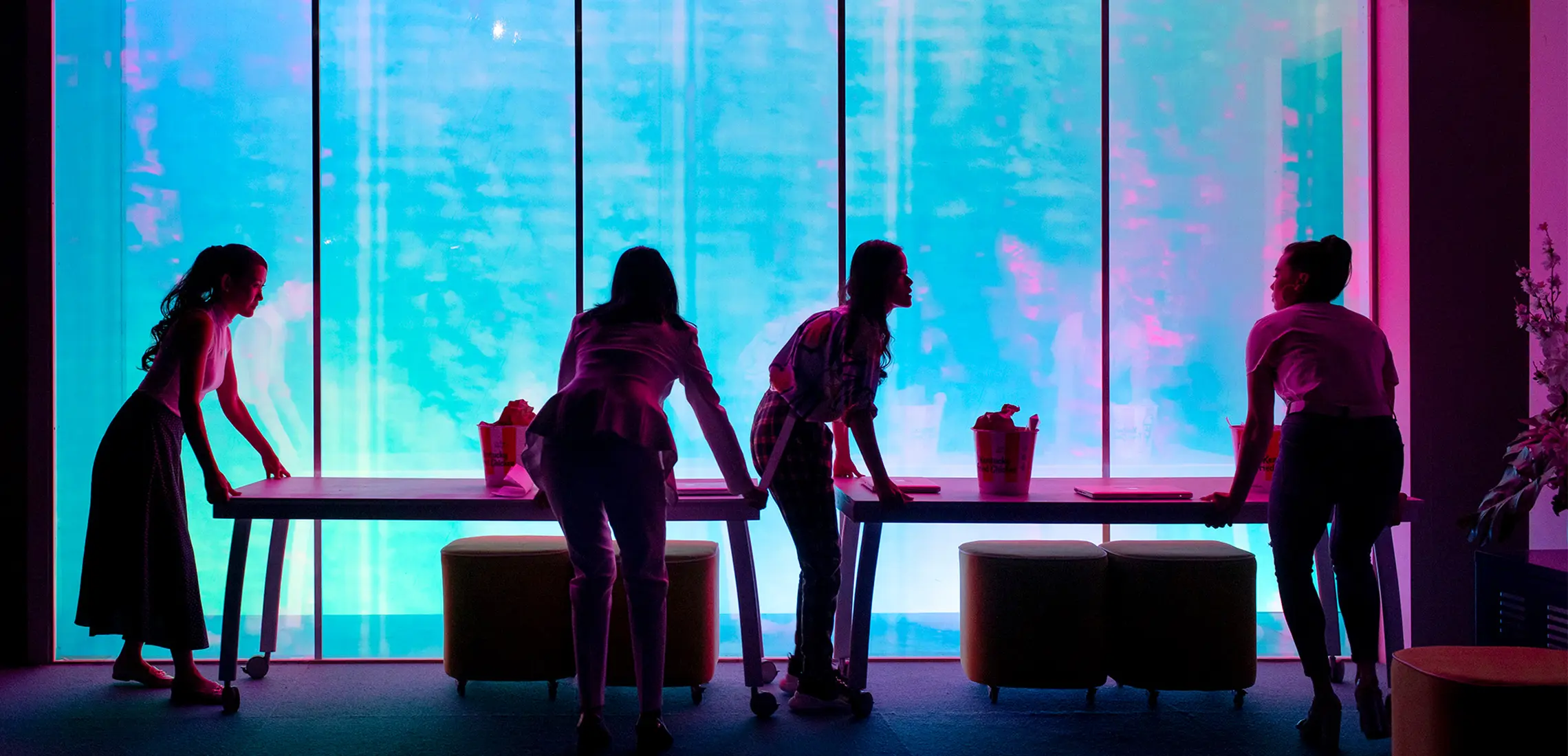 Giggle And Gasp At Queensland Theatre's Toxic Workplace Comedy
Someone's definitely getting fired
By Dinushka Gunasekara | 4th June 2021

Just a quick note: This post is sponsored. To prevent a paywall or annoying pop-up ads, we sometimes need to publish sponsored content but we only promote brands that we think are doing great things and our readers will love!

Anyone who's gritted their teeth in a boardroom meeting or rolled their eyes at an ignorant beauty ad needs front row seats to Queensland Theatre's play of the month (and even if you haven't, read on because you'll still want to snag a ticket!).

Anchuli Felicia King's smash hit White Pearl is making its way to the Bille Brown Theatre stage from 17 June to 10 July for a searing exploration of toxic workplace culture, not-so-casual racism, and the business of selling shame.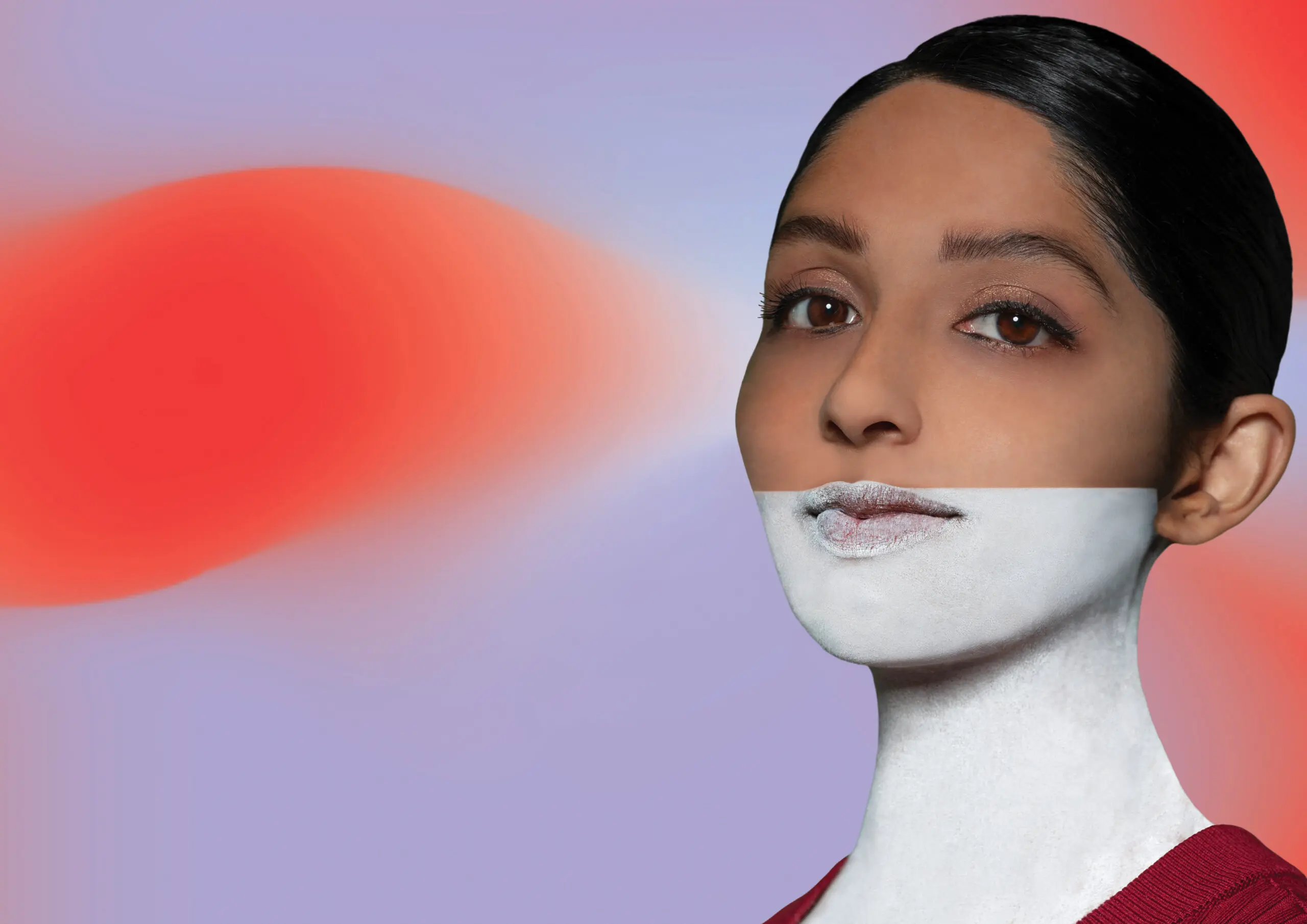 Set in the office of Singapore start-up Clearday cosmetics, where beauty is only (white) skin deep, the brand has made the big time but it's not the goods. Their new TV commercial has been leaked online and gone viral for all the wrong reasons – eek! Who's getting fired today?
It's like when you're elbow-deep in crisis control because you accidentally sent that nasty message to the person you were talking about, but rather than erasing a Snapchat, Clearday must put personal squabbles aside and contain the fallout before the American market wakes up.
The prolific playwright behind White Pearl – who has the 2019 Sydney Theatre Award for Best Ensemble under her belt – has taken the timely topics that grind her gears as a young Thai-Australian and created a ruthlessly entertaining exposé on office politics and pan-Asian relations.
"My play explores a grocery list of themes – the beauty industry, the multiplicity of 'Asian' identities, intra-cultural racism, millennial corporate culture, global discourse and the internet, and shame as a cultural commodity," King says. "At its core, White Pearl is really about communication: the ways we use language to gain or cede power."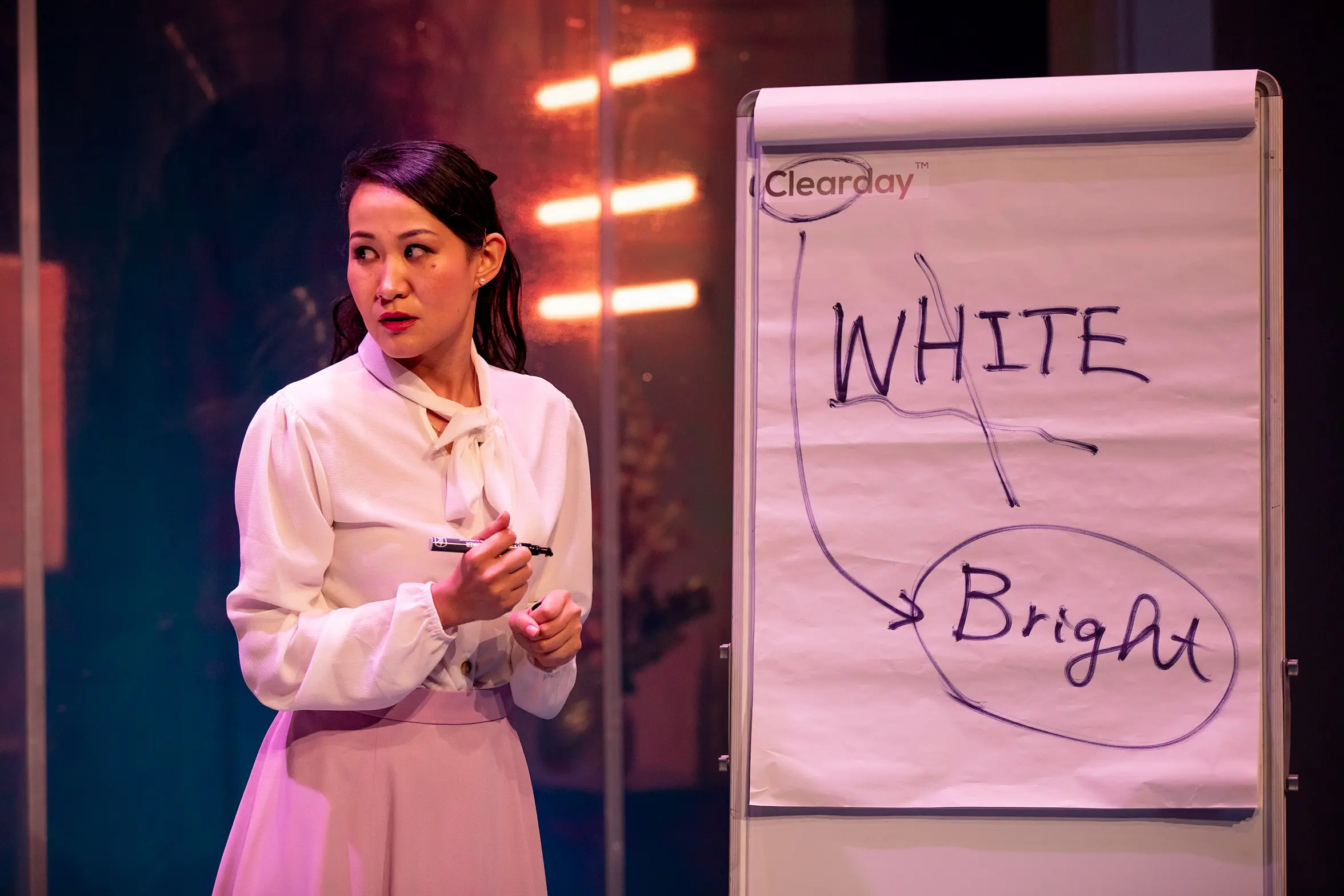 Book your tickets here and cancel your Pilates class, because the irreverent and distinctly Australian sense of humour weaved throughout the show will be enough of an ab workout. It's an outrageous adventure you can't miss!