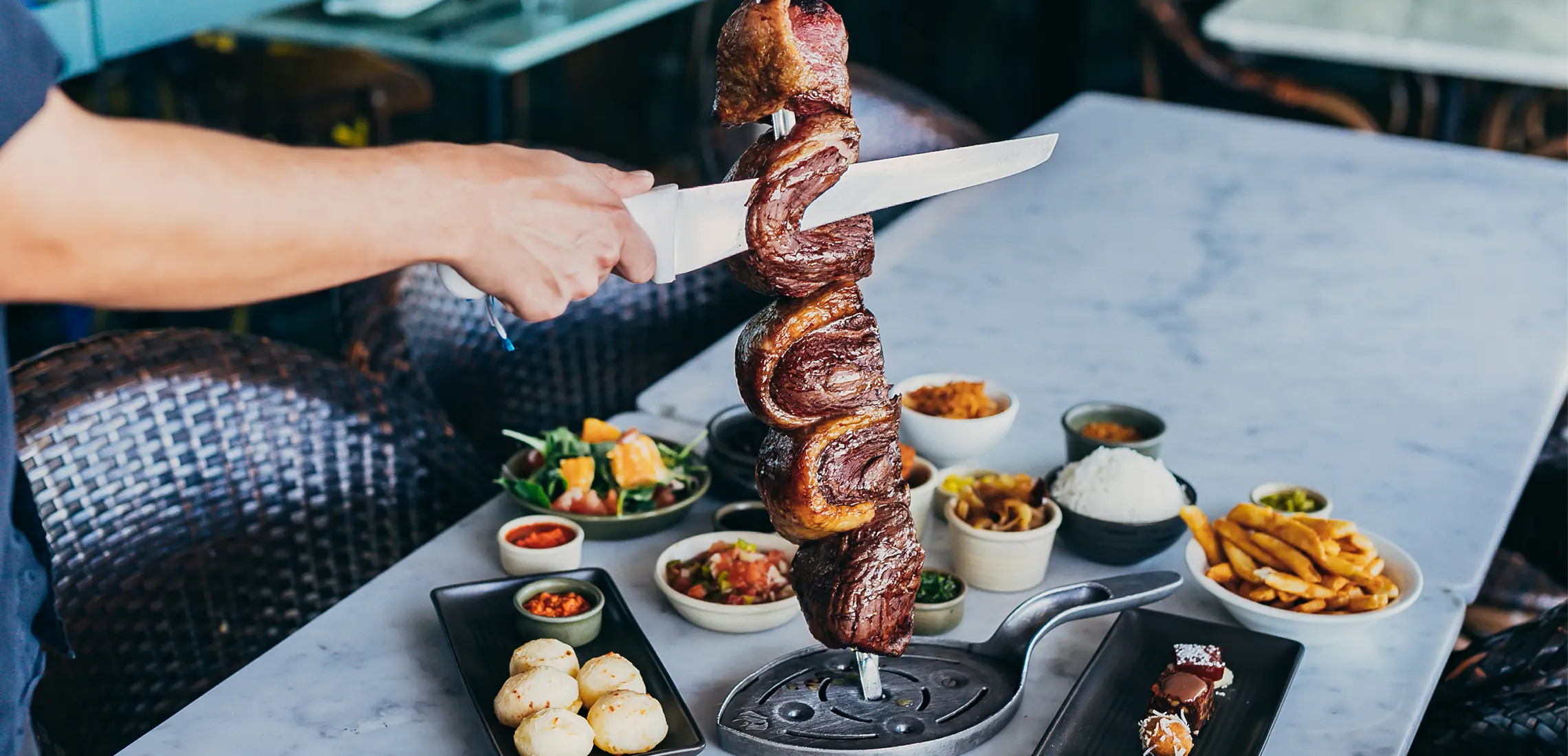 Hooray! Come Celebrate This Delish BNE Restaurant's 7th Birthday
Stretchy pants required!
By Astrid Taemets | 9th June 2021

If you thought your social calendar was going to see a dip in things to do when winter rolled around, guess again, 'cause June is jam-packed with a heap of outdoor activities, food experiences, and more across our sunny Brisbane city!

From alfresco cinemas to pop-up igloo bars and magical high teas (and the rest!), our pretty city certainly has it goin' on.

Kick off the change in season with a bang at Navala Churrascaria, where barbecued food will be served up with a side of birthday fun (cake?) to celebrate the Brazilian restaurant turning seven!

https://www.instagram.com/p/CPzSqLlHxPz/

From 14–17 June, Navala will be offering special prices on house spirits, wines, and beers when you order the $55 Unlimited Brazilian BBQ Degustation (drool, also – make sure your Uber rating is intact), then on Friday 18 June get set to shake your hips to rival Shakira in between courses with a mix of bossa nova, samba, and Brazilian rhythm music from their live (and lively!) band.

Take a break from the d-floor on Saturday 19 June, where Brazilian dancers will mesmerise, transporting you to Carnivale during dinner and, if you're still up for a good time on Sunday, bring the family down for an Unlimited Brazilian BBQ Degustation, complete with games and toys to keep the kiddies entertained.

Oh yeah, it's a whopper of a week-long birthday celebration. Happy Birthday, Navala! Find out more info here.