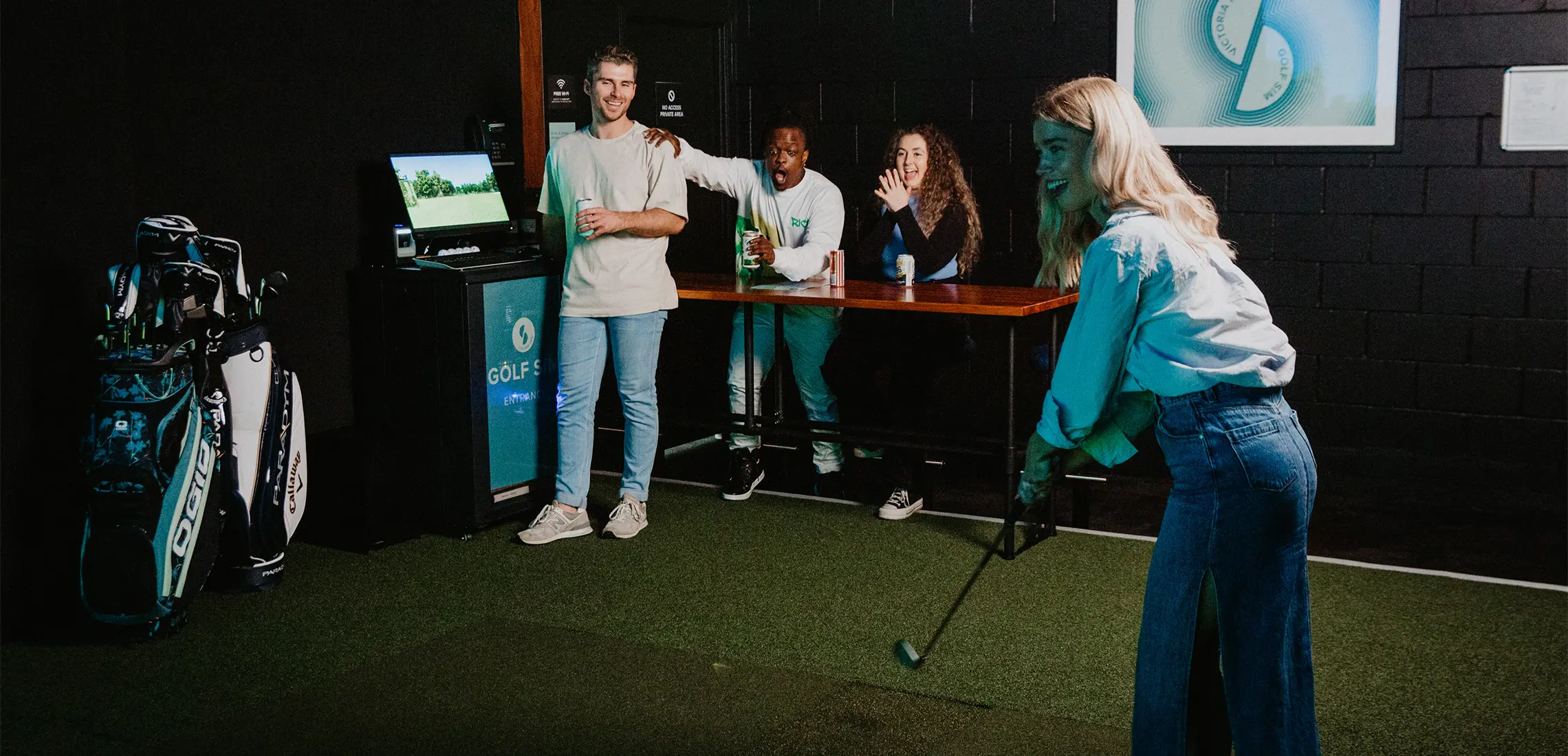 PSA: You Can Now Swing Through 80 World-Class Golf Courses Right Here In Brisbane 
Let's par-tee
By Dinushka Gunasekara | 25th July 2023

When you think about it, golf really is the superior hobby. It's challenging while still being achievable for all skills, you can simultaneously enjoy great chat with mates while playing, and the outfits are pretty cute too. Plus, with Victoria Park's new state-of-the-art Golf Sim, you can play like the pros all around the world, without taking a step out of Brisbane! 

Combining competition with conviviality, the Golf Sim offers an unparalleled playing experience, allowing you to swing on the green of over 80 world-class golf courses – from icons on the PGA tour to the oldest golf course in the world. Utilising revolutionary technology like a three-dimensional, high-speed camera and tracking system, and mammoth flatscreen with 4K projection, you'll be privy to the most realistic indoor golf experience possible within Victoria Park's schmick and private studio, leaving you happier than Gilmore.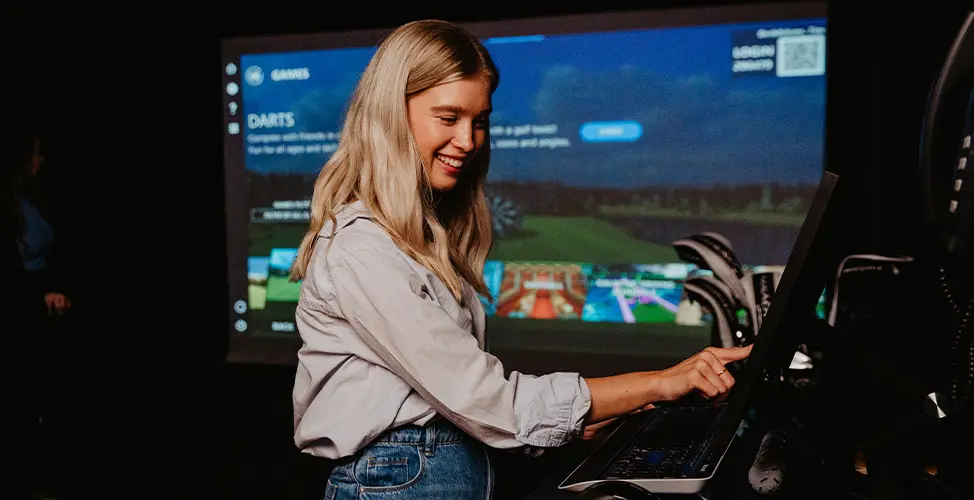 Gather the crew and book in for a round or two, whether you're aiming for a hole-in-one or simply enjoying the view. Are your golf skills as rough as a, well, rough? The Golf Sim also hosts plenty of fun arcade games including, mini golf, bullseye, longest drive, closest to the pin, darts, and more.
Of course, all that putting is sure to work up an appetite, and you'll be spoilt for choice with your favourite drinks and snacks delivered straight to the Golf Sim room. Then, top off the experience with a visit to Victoria Park's charming Bistro, slinging a seasonal menu of hearty fare and share plates – think charcuterie boards, freshly shucked oysters, and winter warmers such as the orechiette duck ragu or Zaatar-spiced lamb rump. The Bistro is also pouring a refreshing cocktail menu of thirst-quenching spritzes, twists on classics, and jugs to please all palates. Loser buys drinks? Now that's up to you!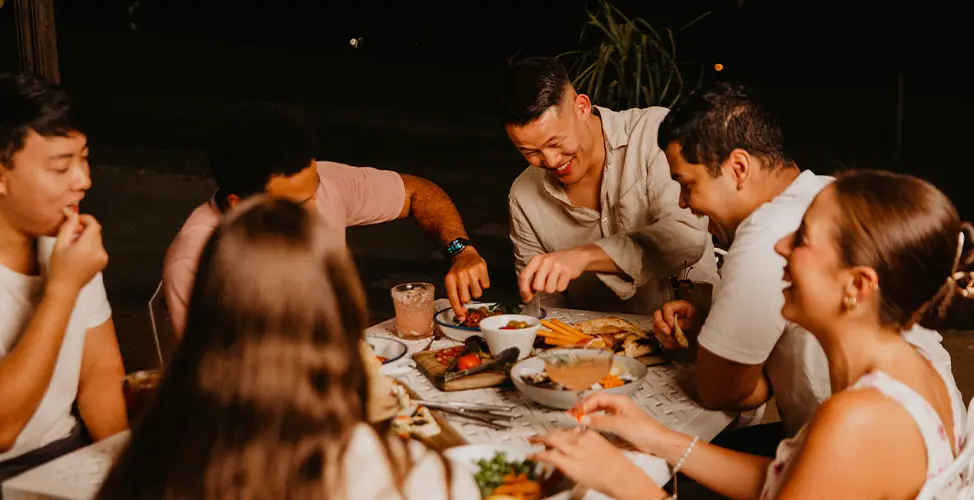 Text the group chat and swing your way over to Victoria Park's Golf Sim here.