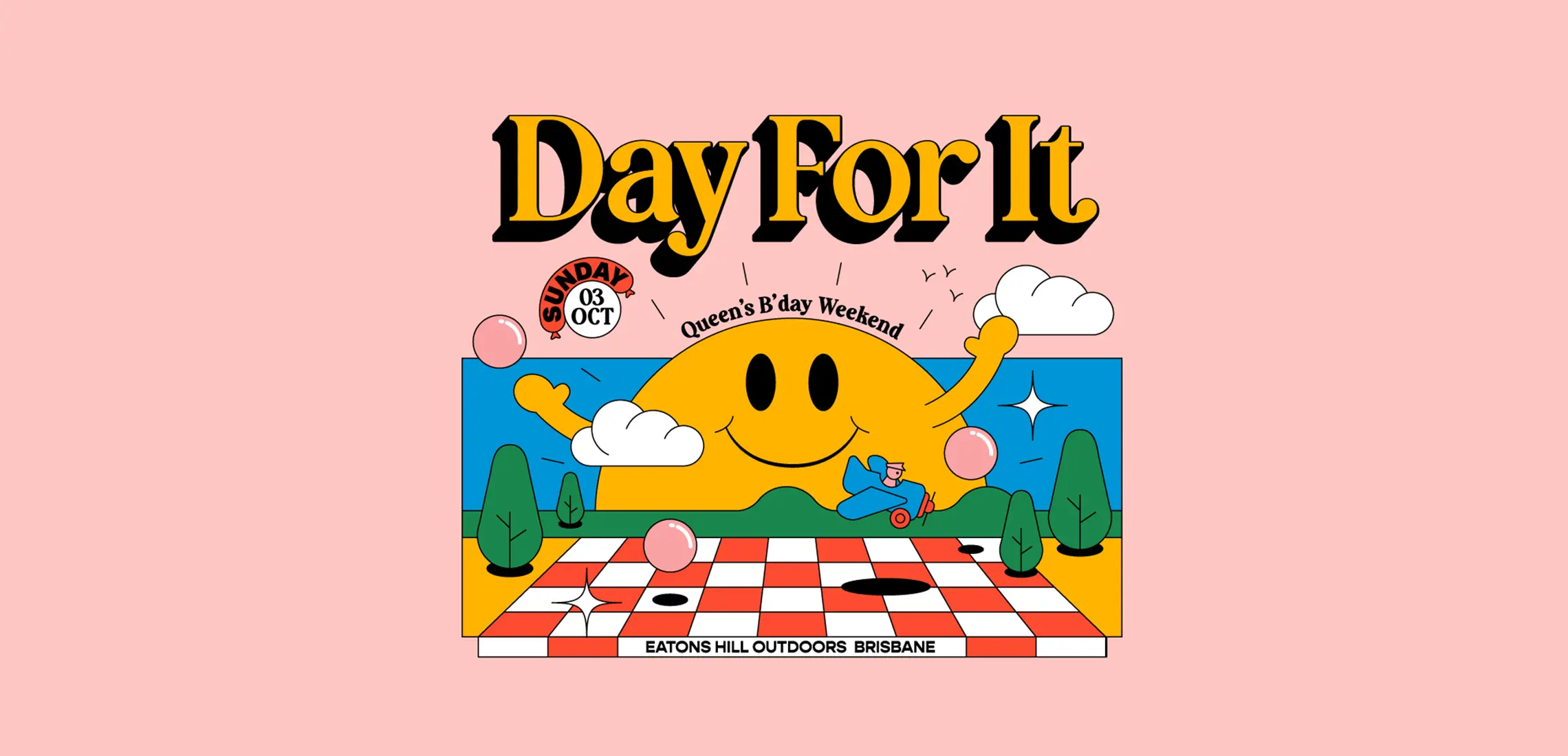 Happy B'Day Queen Liz! Day For It Festival Is Back For The Long WKND
Alexa, play Crave You
By Courtney Idstein | 26th August 2021

Ready to pay homage to Her Royal Highness with some sweet Australian disco burners and hypnotic beats? The groovy time behind Grass Is Greener are bringing back Day For It Festival to BNE this Queen's Birthday long weekend and we're so here for it!

Taking over Eaton Hills Outdoors on Sunday 3 October, the second round of Day For It is bound to be a big one. Think: a bounty of legendary Australian artists set to get your boogie on all day long. We're talking Mashed N Kutcher, Confidence Man, Choomba, Stace Cadet, Jordan Burns, and a whole line-up of local talent to follow. If that isn't enough, set your excitement levels on high as headlining the day is none other than multiple ARIA Award-winning electronic duo Flight Facilities, with their new track 'Move' and a killer DJ set featuring all their hits. Where else would you rather be?

Get grooving and snag your tickets here!