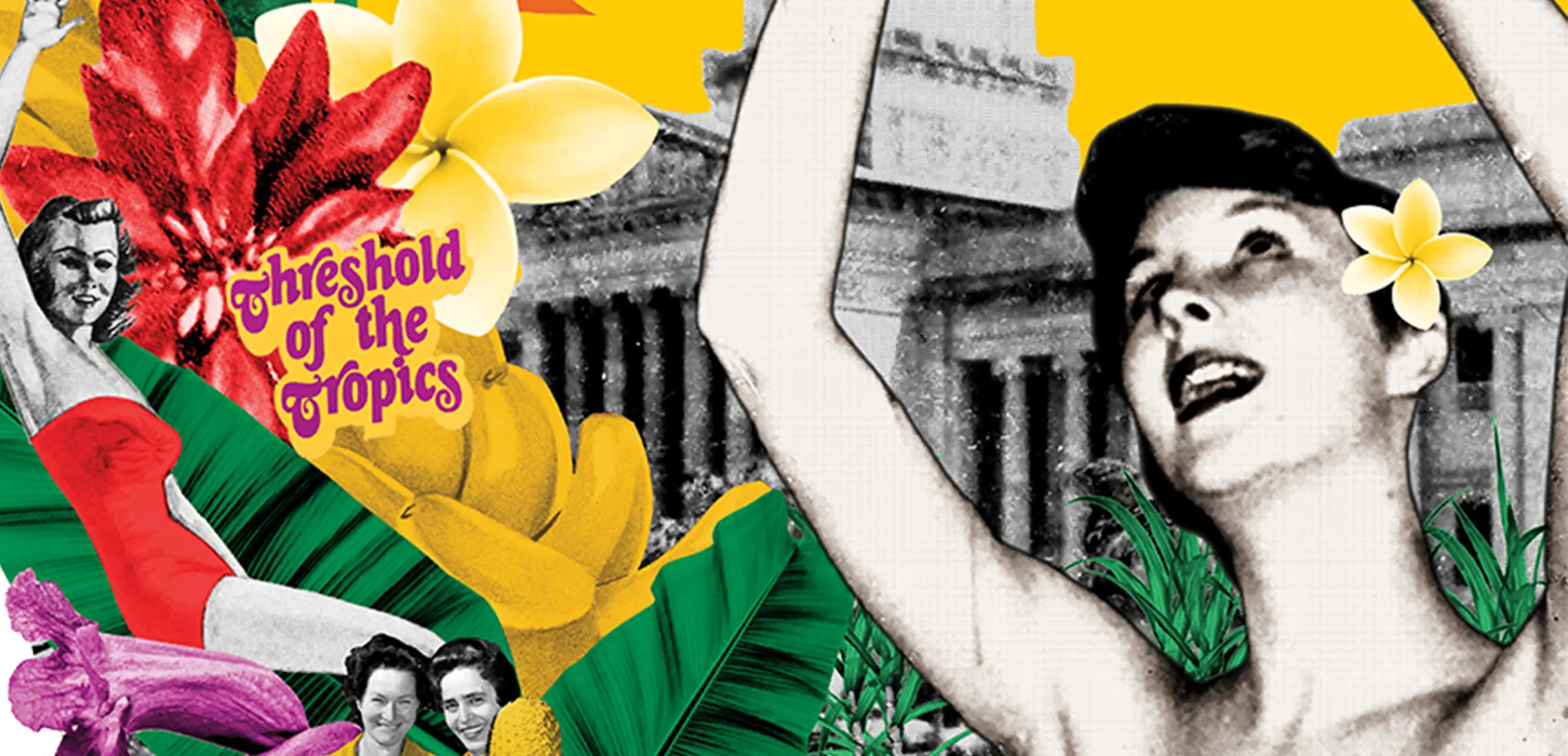 Step Back In Time With MoB's City In The Sun Exhibition
Quintessentially Queensland
By Astrid Taemets | 10th June 2021

There's so much to love about our Sunshine State – from our beautiful beaches, to our inviting weather, and laid lack lifestyle, Brissy (and beyond) really has it going on.

Unlike our southern states where the temps drop enough to justify coats, beanies, and mulled wine, Queensland is home to bikini-clad babes (albeit brave ones!), 365 days a year. It's a place where our southern sisters visit to escape the cold to enjoy warm winter days by the sea. You're welcome!

To help celebrate our unique identity, Museum of Brisbane is turning up the heat with City in the Sun – an exhibit showcasing a stunning display of artworks that capture the sunny disposition and history of our beautiful BNE. From our climate and geographic location, to the people who have built and moulded this city, take a wander through the past and uncover the things that have contributed to the subtropical identity of Brisbane over the years.

Showcasing 30 large-scale contemporary artwork pieces – eight of which are commissions by renowned talented locals including Michael Zavros and Gerwyn Davies – the free, colourful exhibition opens on Saturday 19 June at City Hall, and will be available for public viewing Tuesday-Sunday between 10am-5pm (BYO pineapple!).

Take a break from soaking in the gallery walls, and transport yourself back to 1954 with a viewing of the film, 'Brisbane – City in the Sun'. This motion picture will serve all kinds of nostalgia as you are taken on a visual tour of Brissy's best landmarks and gorgeous architecture.

So, if you want to learn more about what made Brisbane what it is today, tag along later this month! Find out more info here.