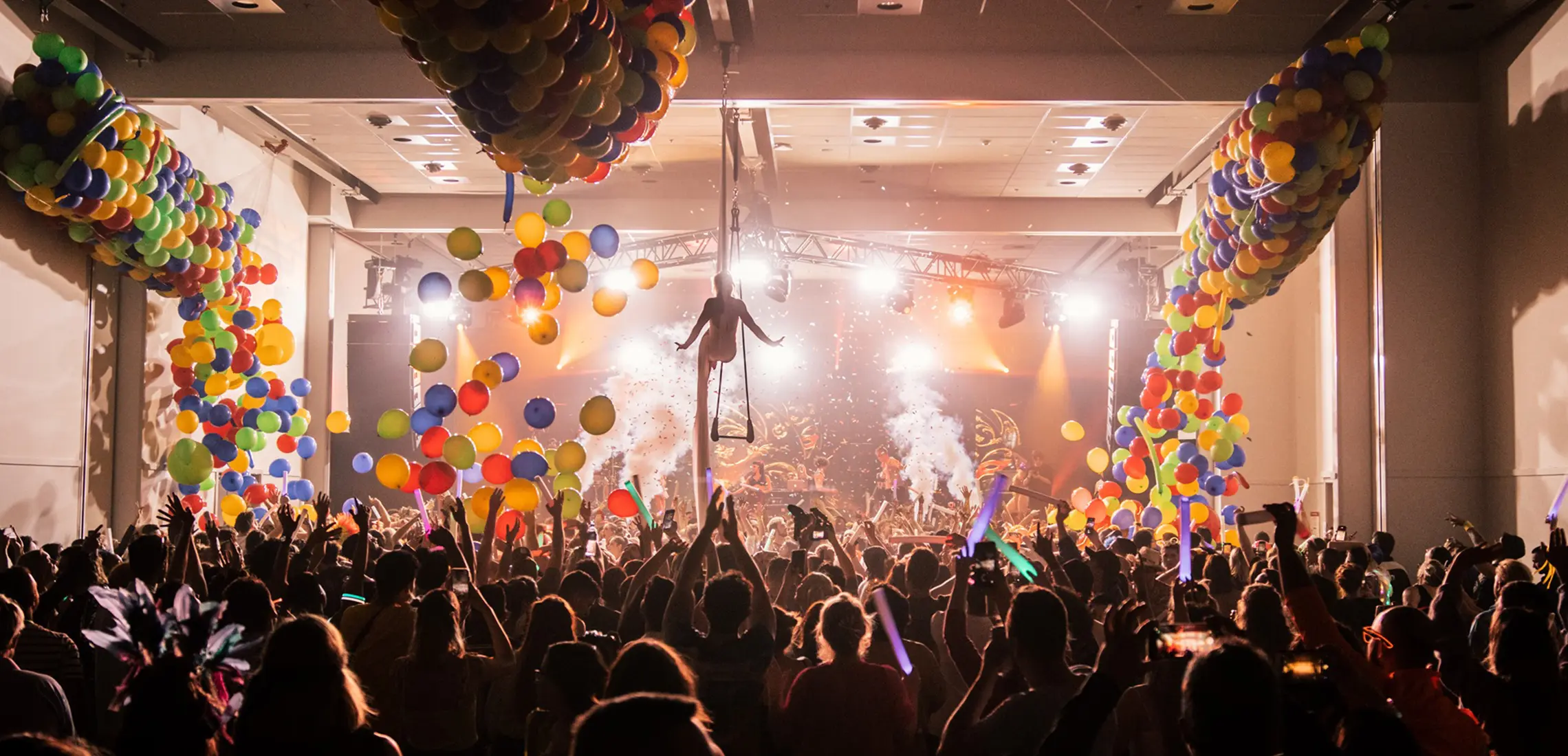 Step Right Up! The Circus Of Light Is Coming To Brisbane
For one night, and one night only!
By Astrid Taemets | 26th May 2021

Notorious for its unique and exciting events, if there's one thing Brisbane knows darn well how to do, it's put on a show. As we know from binge-watching The Greatest Showman (kinda cringe, but Zac Efron, amirite?) countless times, there's nothing quite like a magical light show and circus performance with epic tunes to brighten up an otherwise dull, chilly winter season.

Drum roll, please! The Circus Of Light is coming to the Fortitude Music Hall this July, so save the date and prepare to be shocked and amazed!

Renowned as the biggest light show in Australia, The Circus Of Light presented by Psycho Circus, will feature an immersive combination of visual and sound dynamics. We're talking circus performers to wow you, acrobats that'll make you dizzy, cannons filled with confetti, laser and visual displays, a balloon drop, and much more!

Complete with a house, bass, and D&B music line-up, and of course, glitter face paint stalls (you're never too old!) this event is bound to be a showstopper!

Fancy dress is highly encouraged for attendees (over 18 only, sorry kiddies!) so pull out your most electrifying wardrobe faves! Our thoughts? Go bold with statement prints, sleeves and boots, or keep it classy with a black blazer, bright red lipstick, and strappy heels (Psst! Check out our picks, here).

Grab your tickets here. Come one, come all!