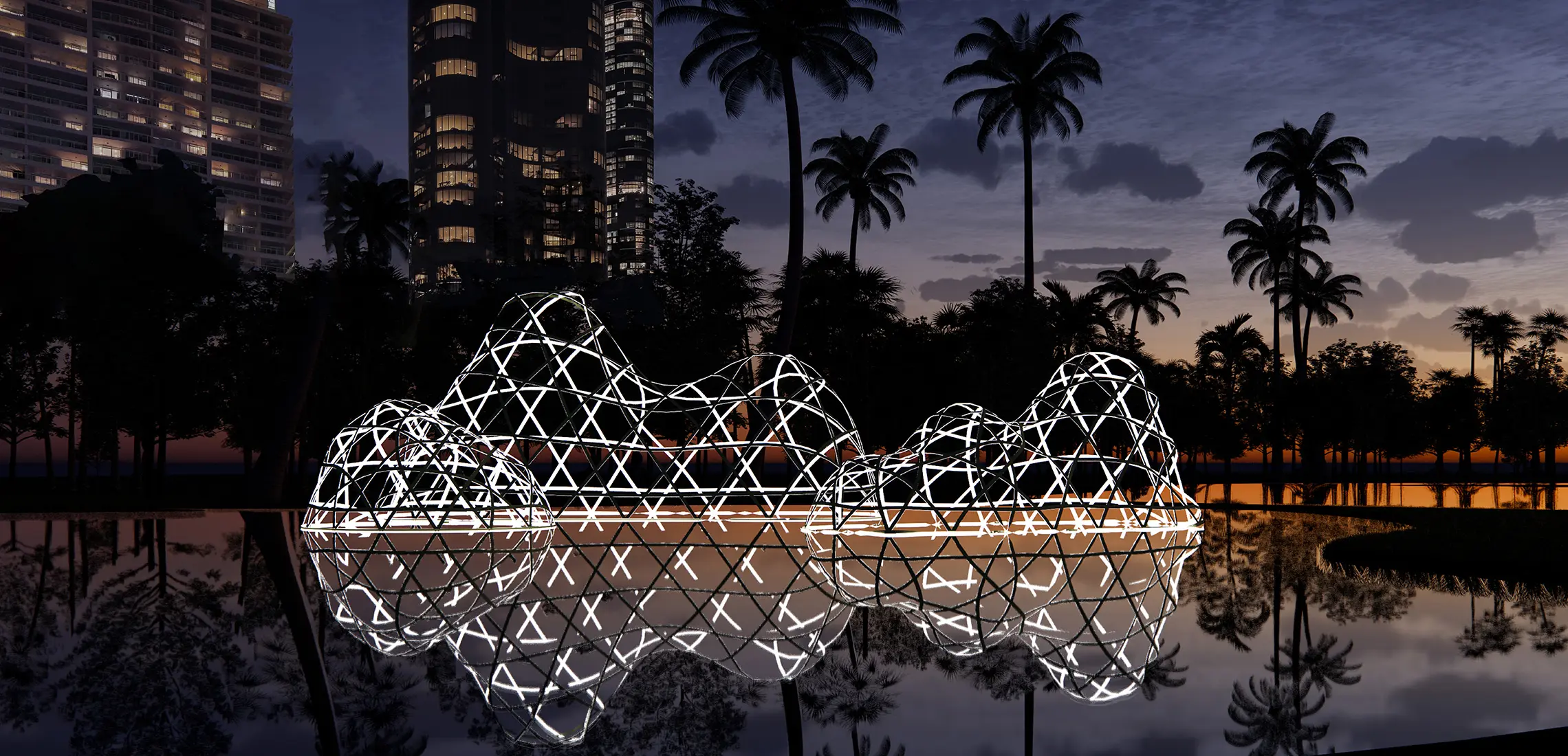 Get Glowing To The City Botanic Gardens After Dark For A Pop-Up Light Festival
Light it up
By Siluni Kumarapperuma | 22nd March 2023

Forget all the things that go bump in the night! Botanica: Contemporary Art Outside is once again illuminating Brisbane's City Botanic Gardens, promising you an evening of playful and breathtaking experiences. 

Running from 12 to 21 May, the lush space will play host to a rich program of art installations and artist performances, including Afterdark Art walks, discovery trails, and Night Explorer children's tours. Step  into the gardens and be whisked away with a diverse selection of works ranging from sculptures and projections to augmented reality and interactive creations. Then, when hunger strikes, you won't have far to wander with food trucks and an outdoor bar on hand every evening from 5 to 10pm. 

For the first time, this year's exhibition will be featuring works from an international artist, Noa Haim, along with talented local and national artists such as Phoebe Paradise, Theatre of Thunder, and Keemon Williams. This exciting pool of creatives will be delivering works inspired by the 2023 theme 'Tread Softly', which considers a millennium of human influence and our natural environment.

So, grab the friends and fam and glow your way through this dazzling contemporary exhibition!

What: Botanica: Contemporary Art Outside

Where: City Botanic Gardens

When: 12 to 21 May from 5pm – 10pm

Fancy another adventure in the city? Then check out this one-day-only art trail with limited-edition merch up for grabs here.