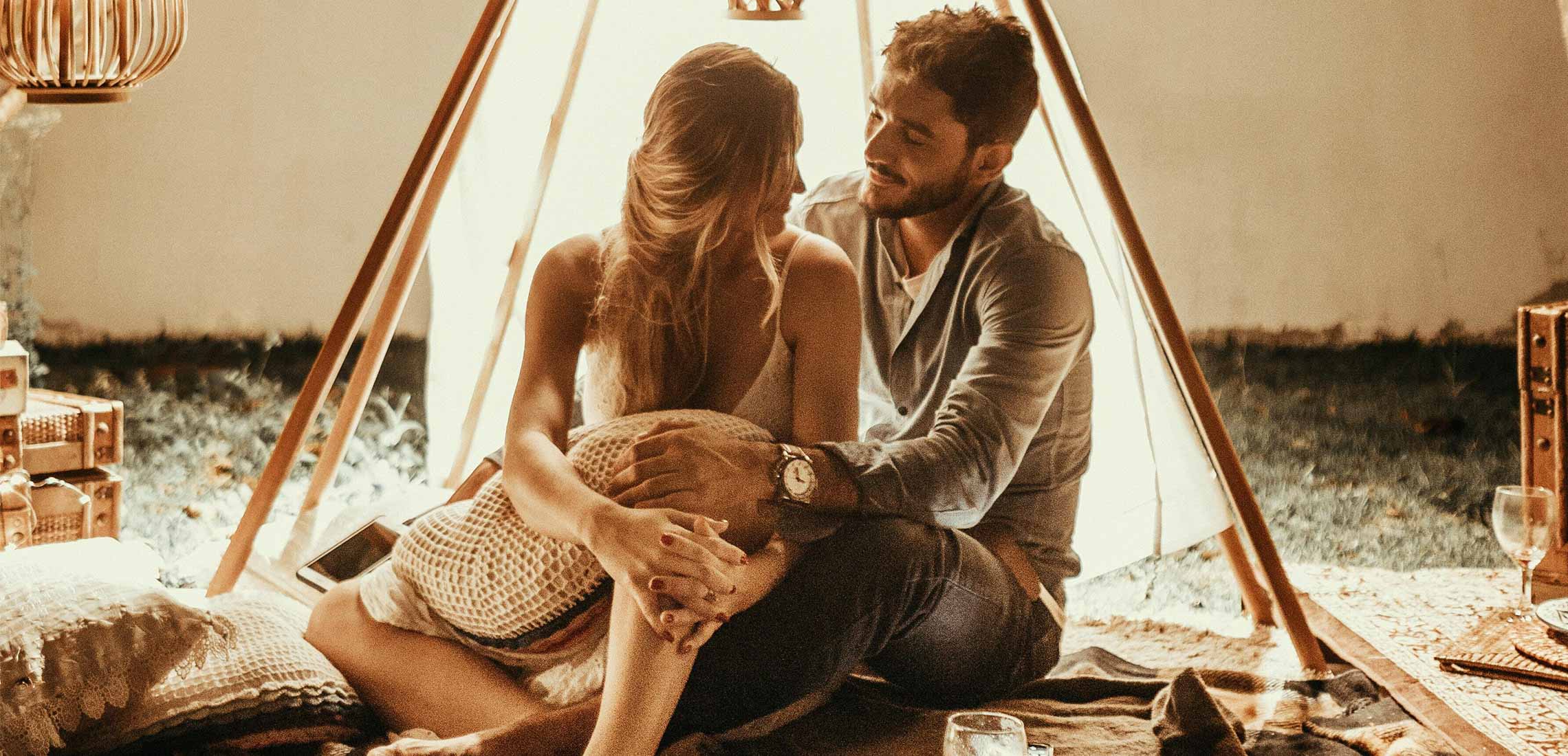 How Bris Locals Are Dating In 2020
Love is in the isolated air
---
With the doors to classic dating scenes closed, we asked three Brisbane singles how they're getting close.
In first date ranks, "let's grab a drink" will always reign supreme. It doesn't matter if your date is a Tinder catch or years in the making; it's where casual meets close while being the ideal seat to test the waters. But, with taps turned off and glasses dry during isolation, what does this mean for singles ready to mingle?
Dating is now about going to someone's house for dinner or going for walks; you're really limited in what you can do," one single said. She usually spends first dates along James Street being wined and dined but isolation has her opting for takeaway, board games and movie nights. "The biggest thing for me has been trying not to make the initial stages of dating mundane, as this is one of the funnest times you can have with someone," she said. "But sometimes you just want a change of scenery."
When it came to a guy's perspective, the new dating woes had him thinking of prose. "I think the great romantic poets would have agreed it's hard to fall in love over Zoom," he said. With his usual go-tos of rock climbing, live music and art galleries out of the question, he's been trying to feel the love with the help of modern technology. "I've had a couple of video calls with a girl I met through a dating app," he said. "But it's hard to have the same kind of attraction you do for a person who's right there in the flesh, when you're looking at them on a screen in the palm of your hand."
For a new single lady on the scene, dating in isolation is all about taking your sweet time. "You spend way more time actually talking to people before meeting up with them," she said. "I've been talking to more boys than I usually would because I have more time to do so." Once her and her potential boo decide to take it offline, fancy restaurant setups are foregone in favour of daytime walks, coffee dates or picnics. But is there a downside to all the laid back loving? "There's no sculling moscato upon restaurant arrival to calm the nerves," she laughed.
Need some dating ideas for yourself? Whether you're bunkered down with your significant other or doing the distance, check-out these ideas.
Don't let the romance feel isolated with our comprehensive date night ideas that the government will love too.
Soak in the sunset with an evening picnic
Get creative with a DIY pottery kit (Ghost reenactment, optional)
Grab takeaway from your favourite local to wine and dine at home
Put your thinking caps on and do a puzzle together
Stretch your legs with a hike in the fresh air
Get jiggy with it and do an at-home dance lesson
Enjoy front row seats at your favourite concert by watching it together online
Channel your inner Masterchef with a potluck
See what the other sees by painting each other's portraits
Shake it up with an online cocktail-making class
Play the games on House Party for a virtual blast
Groove the night away with a DIY dance party
Get your binge on and start a TV show together
Go head to head with board games
Enjoy a night at the theatre with the Australian Ballet's streaming performances
Level up by learning a new skill together from knitting to cartwheels Get to the pitch by holding an at-home karaoke night
Get cultured with AirBnB's online experiences
Two brains are better than one so put them to use with online trivia Paint and sip with Cork and Chroma's online sessions
Explore the MoMA, Smithsonian, MET and more with Google's Arts and Culture project
Find your zen with a DIY spa night
Put away your trackies and dress up for a pop-up fine dining experience at home
Camp in your own backyard with a tent, sleeping bags and smores Ring up your favourite couple for a virtual double date
Check out the Love Lockdown feature in our May issue