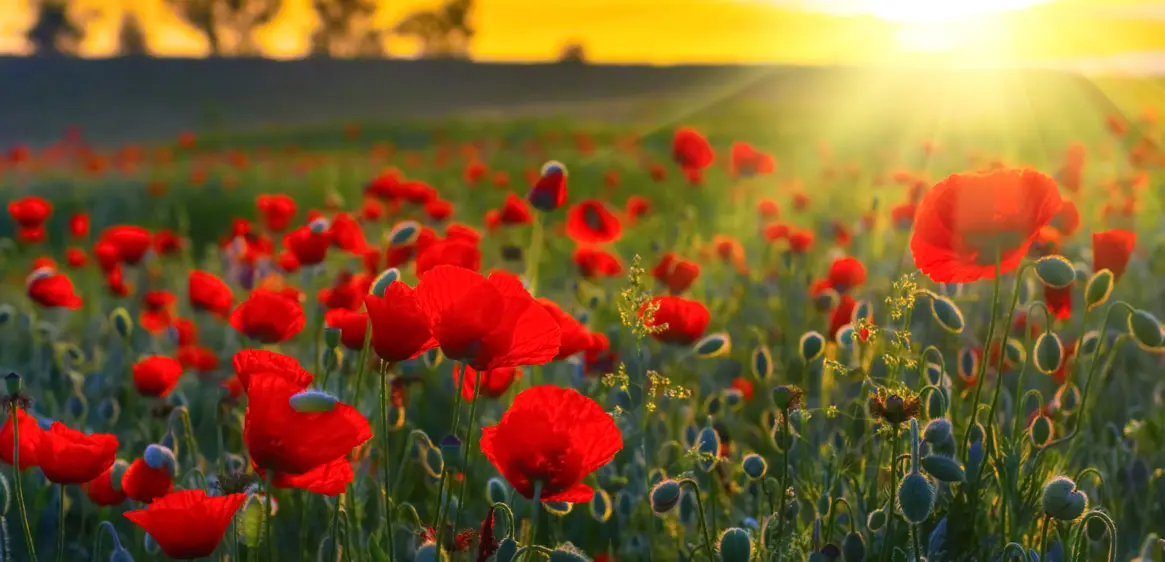 What's open in Brisbane this ANZAC Day?
When the dawn service is over and the marches are finished, and you just can't bear to spend the rest of you're weekend at home, here's who's open this Anzac Day.
By Guest Styler | 22nd April 2015

This significant Australian holiday is a time for us all to reflect and remember those who lost their lives in Gallipoli, and this year marks 100 years since that day on Anzac Cove.

After you've gotten up early to attend one of the many dawn services in Brisbane and surrounds to pay your respects, you may find you're in need of a place to refuel, rejuvenate or reflect with friends and family.

If you're looking for somewhere to go, here's a list of the cafes and restaurants you can count on this ANZAC Day.
Event Cinemas
Event Cinemas will be showing The Avengers: Age of Ultron from 1:45pm (some in 3D as well!) at most of their locations around Queensland. Check your local and book tickets in advance.
GOMA
Open from noon, GOMA will be running as per usual. Check their website for a list of the current exhibitions and collections.
Stanley Place, South Brisbane
DFO Airport
If you're up for a spot of shopping, DFO will be open from 1pm for all of your outlet needs.
1 Airport Drive, Brisbane Airport
Treasury Casino
Not that we advise using your commemorative day off to gamble, but rather indulge in the many delicious eateries the Treasury Casino has to offer. The Kitchen opens at 5am, with the other restaurants an cafes following suit throughout the rest of the day. Check their website for specific times.
130 William Street, The City
Traditional two-Up at The Chalk Hotel, The Fox and The Regatta
The Chalk Hotel is hosting an Anzac Day Anniversary party from 1pm where you can play two-up in the car park and listen to live music from 4pm.
735 Stanley Street, Woolloongabba The Regatta is hosting a pre-dawn service breakky, providing lunch and dinner, and their own two-up games all day.
543 Coronation Drive, Toowong The Fox's two-up laneway party kicks off at 10am in their Fish Lane restaurant and lasts all day long.
71-73 Melbourne Street, South Brisbane
Alfred & Constance
You can rely on this Brisbane establishment for a big breakfast or old faithful pulled pork baguette for lunch from from 7am til late this ANZAC Day.
30 Constance Street, The Valley
PUK Espresso
When you've managed to roll out of bed to attend the dawn service in the City, we wouldn't blame you for being in desperate need of caffeine come 7am. PUK Espresso will be there to lend a helping hand/brew.
98 Main Street, The City
Stokehouse
If you can't go a weekend without a fancy dinner out somewhere, Stokehouse is there for your river-view needs. Open from noon for lunch and dinner, but be sure to book a table.
Sidon St, South Bank
Green Beacon Brewing Co.
If your commemoration style is more Saturday-arvo-sesh than sunrise, grab the crew and head on over to the Green Beacon. After 1pm they'll be serving plenty of brews to get you in the ANZAC spirit.
26 Helen Street, Teneriffe
Pearl Café
For all your brunching needs, Pearl will be serving their infamous brunch menu all day that's worth breaking the 'nothing before noon' rule this ANZAC Day.
28 Logan Rd, Woolloongabba